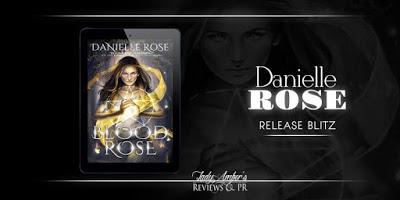 Title: BLOOD ROSE
Genre:
NA Urban Fantasy
Publisher:
OfTomes Publishing
Cover Art by
Gwenn Danae
Cover Text by
Eight Little Pages
Hosted by:
Lady Amber's PR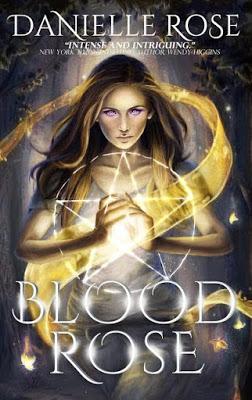 Blurb:
There's no wrath like that of a witch scorned.
As one of the only spirit users in her coven, Avah has been chosen to wield The Power, the ultimate weapon against the immortal vampire species witches have been at war with for centuries.
But on the night of her birth rite, Avah's coven is attacked. Forced to seek refuge among the very beings she's sworn to kill, Avah vows revenge on those who took her former life from her.
As Avah slowly transitions into a life of blood and war, she realizes everything she's been told is a lie.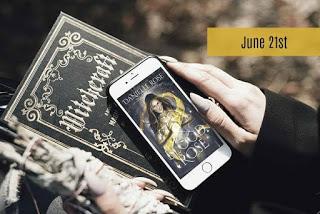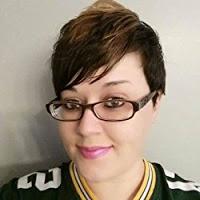 Danielle Rose holds a Master of Fine Arts in creative writing from the University of Southern Maine. Currently residing in the Midwest, where she spends her days dreaming of warmer temperatures, when she's not writing, she enjoys pretending she lives in California, spending an embarrassing amount of time at Hobby Lobby, and binge-watching Netflix. Visit Danielle on the Web: www.Danielle-Rose.com.
Author Links:
Newsletter: www.danielle-rose.com/newsletter
Bookbub: www.bookbub.com/authors/danielle-rose
Goodreads: www.goodreads.com/DRoseAuthor
Amazon: http://amzn.to/2rzAzIe
Facebook: www.facebook.com/DRoseAuthor
Twitter: www.twitter.com/DRoseAuthor
Instagram: www.instagram.com/DRoseAuthor
Pinterest: www.pinterest.com/DRoseAuthor
YouTube: www.youtube.com/channel/UC47sNgypZ3FOTuGPRNaRgKA
Buy Links:
Amazon US: http://amzn.to/2swNuMp
Amazon UK: https://www.amazon.co.uk/Blood-Rose-Books-Book-ebook/dp/B06XTH5Z8F
Amazon CA: https://www.amazon.ca/Blood-Rose-Books-Book-ebook/dp/B06XTH5Z8F
Amazon AU: https://www.amazon.com.au/d/Blood-Rose-Books-Book-ebook/B06XTH5Z8F