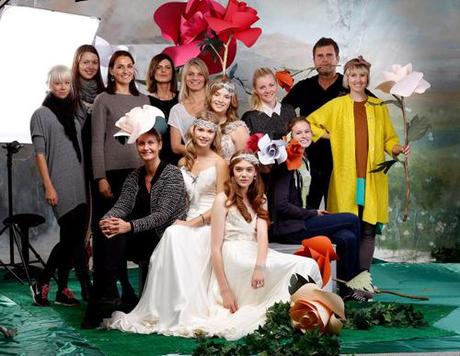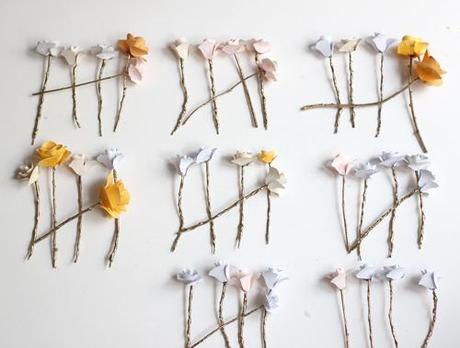 I've hidden myself in a little flower cave this past week for a few projects that are leaving me with one hand holding a paintbrush and the other a glue gun. Top picture, here's a behind the scenes look for
Gudnitz Couture
's latest ad campaign shot by
Danny Gudnitz
. I contributed some oversized paper flowers and had a ball with everyone. Rikke makes beautifully fancy dresses for lots os celebrities and royals and stuff. Fancy schmancy! Below,
Terrain
contacted me about making some smaller flowers for their holiday season so I've been up morning and night creating hundreds of flowers and keeping tally by using the classic system as seen above.  I'll be putting some up on my shop too in case you can't get to Philly or Connecticut.
BTW, if you'd like to help out in the studio, I'm in desperate need this week of people who can come cut and assemble.