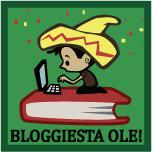 PEDRO says Hi!!!
Hello everyone! Its that time of the year again, time to say Hello to Pedro once more and kick off
Bloggiesta
, a wonderful event hosted this year by
It's All About Books
and some other wonderful bloggers. It originated on Maw Books Blog and I look forward to it every year. 
Bloggiesta is all about improving your blog, and sharing the experience with other people. This
NOT
about READING. This is
not a Read-a-Thon
, but rather a Blog-Improvement-thon.
Starting Friday, March 30th and until Sunday, April 1st, we party Bloggiesta style! Anyone can join! All you need to do is have a to-do list and work hard at it. 
Originally, I was going to skip it this year because I'm slammed with work and stuff to read and whatvs, but in the end, I decided to do a Bloggiesta Lite and just tackle some stuff I've been letting fall to the side 'cause of real life (like updating my review index).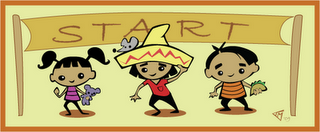 Ode to Bloggiesta
Another year,
Bloggiesta is here,May the PedroBe ever in your favor,
Let the Games Begin!