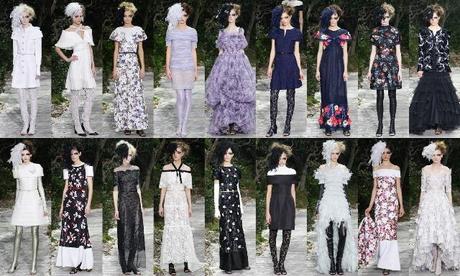 Today is the last day  of the Month of January, this month means so much  to me personally for so many reasons.
I  am bringing to you a very wonderful blogger who have become my friend and I am so glad for all her encouragement through it all.
I fell in love with the blog the very moment I laid my eyes on it, its not because of the outfits or anything but because of how different it is compared with other blogs I have been following then.
To me its like an on-line magazine, that deliver everything concerning fashion and also give the reader a lift from their daily burden, just by the personality you can discern in the writing and the whole content of a blog.
I admire a good work when I see it and she is definitely one of the best out there.
She is super shy and bring in her cousin to do outfit post once in a while, but really who noticed that? I love buying magazines, but let's be serious with all the amazing blogs like hers around I totally prefer reading a well put together blog than a magazine with a celebrity cover and full of Photoshop that is also turning into  a catalog lately.
So who is this blogger? Its SAM from the blog FRILLS & THRILLS all the way from South Africa. I won't say much because I won't be able to stop, so hear it all from the source herself.
1. Can you tell us a little about you and your blog?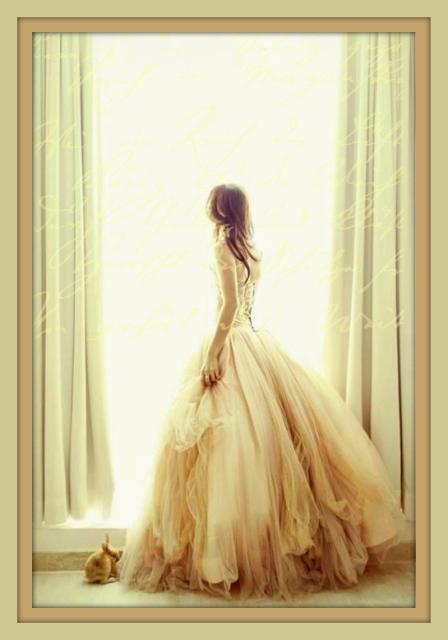 Frills and Thrills is a colourful combination of trends, clothing and accessory collections, celebrity style, new designer discoveries and little snippets of inspiration, all fuelled by my love of writing and passion for fashion.
2.Why do you start your blog and what has kept you going in term of inspiration?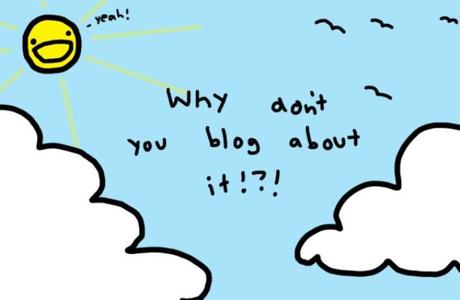 from Google Images
I went into the Journalism field, aspiring to work for a local fashion magazine. However, I discovered that opportunities within the fashion magazine industry in South Africa were very limited. Instead of not living my dream career, I decided to write about fashion anyway, in a blog format. This is when the idea of 'Frills and Thrills' came to be. I find inspiration in on-line magazines, like Vogue, Harper's Bazaar and Elle. My channel is always switched onto Fashion TV and I am also inspired by my fellow bloggers, their personal style and how they interpret trends.
3. What will you advice bloggers, either just starting out or those who are "fed up" and thinking of given up?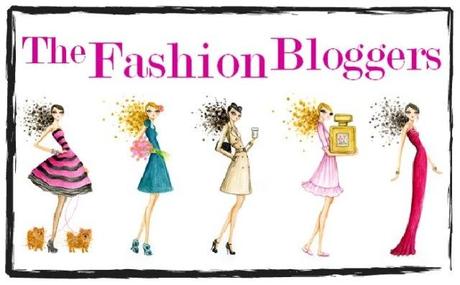 I've learnt that it takes time to figure out exactly what you would like your blogging style to be, what content to post on and how often. My advice is to post on features you're personally passionate about, it doesn't have to impress anyone else, as long as you are happy with it, that's all that should matter. If you're having 'bloggers block', I think the best thing to do is take a short break from blogging, and take the time out to find inspiration in different things other than on the web. When you decide to come back (and I hope you do), you will find yourself refreshed and ready to reconquer the blogosphere.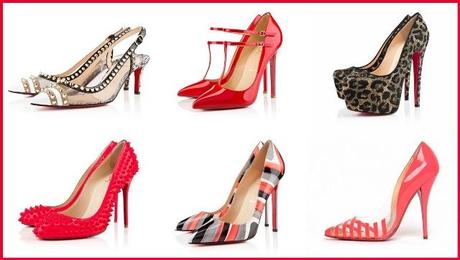 4. Have you study a fashion related course, I say this because of the way you write your articles in a very professional way.
Thanks for your kind compliment. Yes I have actually, I studied Fashion Marketing/Merchandising because I wanted to learn more about the history and development of the fashion industry and how it works in a business sense.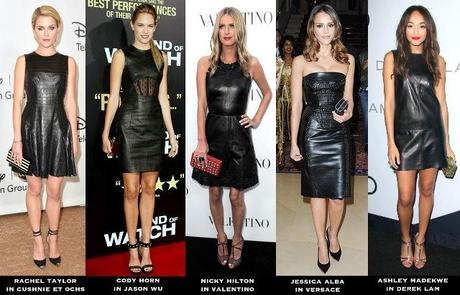 5. What are the five items you will take with you if you were to go on a very long vacation in an isolated island?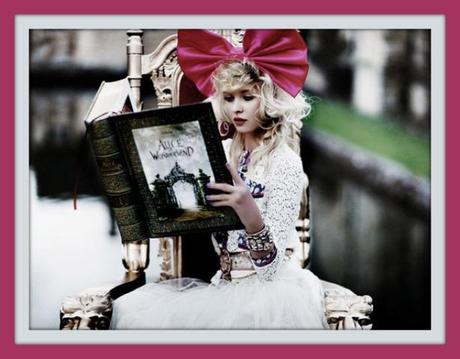 Great question! First on the list would be a sunscreen with high SPF factor, a wide-brimmed hat, an iPod with an extensive tracklist and a few good books. And not to forget, my laptop - Is there Wifi on this desert island? Because I don't know if I would survive that long without visiting my favorite blogs.
6. What fashion Trend will you love to stay in 2012 and never appear again?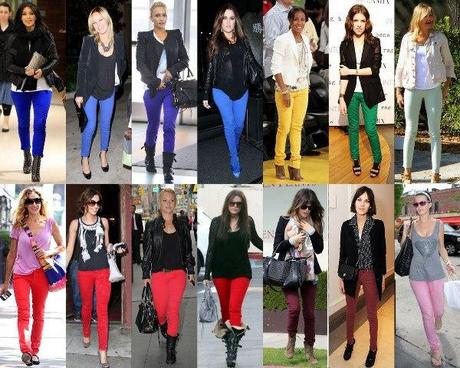 There wasn't a trend in 2012 that I disliked entirely, however the 'onesie in form of a sweatsuit' was
one of the craziest things I've seen all year. I also hope street and celebrity style will be free from brightly coloured jeans in 2013, I think this trend has been fatigued.
7. So what do you think we should all look forward to from the fashion industry in 2013?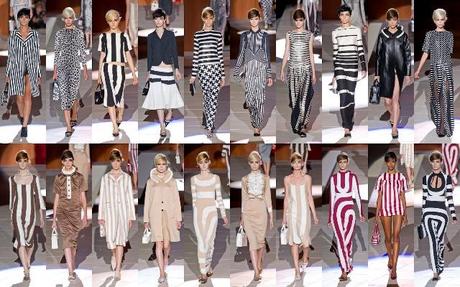 I am personally looking forward to seeing stripes, as shown at Marc Jacobs and Tommy Hilfiger. Other trends I think would be interesting is exaggerated volume, and leather harness dresses (BCBG and Jason Wu). In colours, I hope we can look forward to blissful aquatic blues, emerald green and pristine all white looks.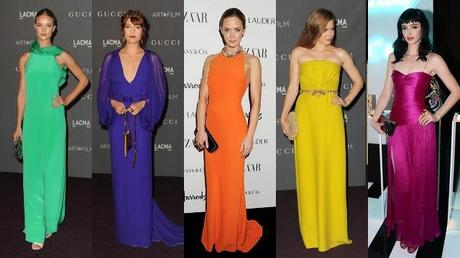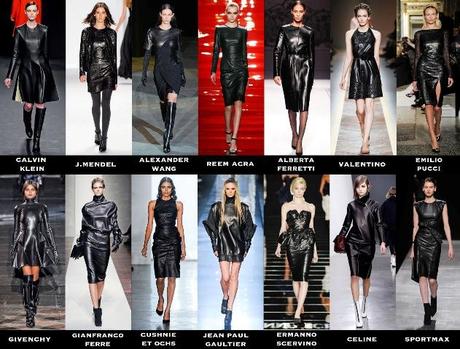 8. If you have to choose between Olivia Palermo and Alexa Chung's closet which one will you pick and why?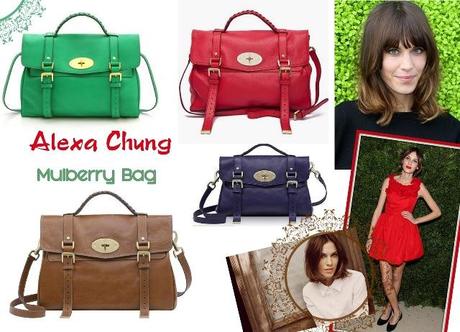 Another great question! I admire the fashion sense of both Olivia and Alexa but, I would love to raid Olivia's closet. I think the clothes she chooses to wear is versatile, well-tailored, trendy and easy to remix. As much as I love Alexa's eclectic style, I think it would be more difficult to pull off some of her quirkier looks.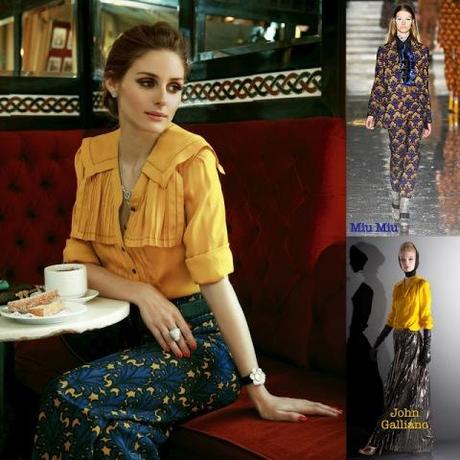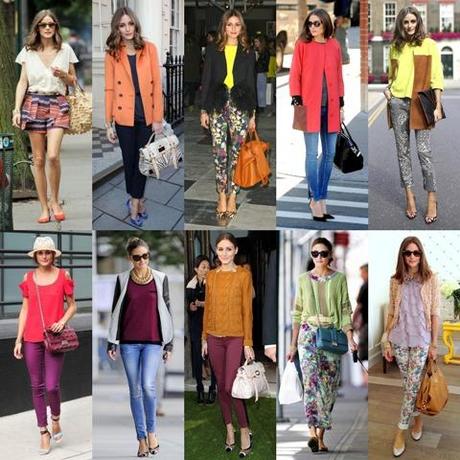 A special thanks to Adeola Naomi for allowing me the opportunity to participate in this exciting blog post.
Thank you so much Sam for your wonderful answers and pictures!!.
I hope you love her answers and I will totally recommend her blog to any Fashionista that love a good read with amazing pictures too.
You can find her blog 
HERE
.
Thank you all for reading and for all your nice feedback on yesterday's post on  
Best Greek Beauty Blogger Win Speech
, you all make this possible and I am super duper bumper grateful for all of you!
Till next post kisses and love you all!