From the ICFF (International Contemporary Furniture Fair) and Tea with Barbara Barry – to breakfast with Architectural Digest Editor-in-Chief Margaret Russell and a behind the scenes tour of the Kravet/Lee Jofa Studio – days two and three of blogfest, proved to be as sensational as the first.
Attending these inspirational presentations, fascinating tours and glamorous parties were all in a day's "work" as we moved from one spectacular event to the next.
Here are a few highlights from the last two days of my trip to New York and BlogFest 2011.
Day 2.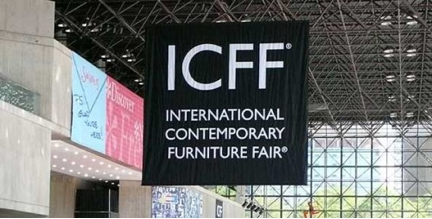 The 23rd Annual ICFF, with more than 500 Exhibitors from all over the world participated in this year's show.  The Jacob K. Javits Convention Center provided the venue for this spectacular showcase of contemporary furniture, seating, carpet and flooring, lighting, outdoor furniture, wall surface coverings, textiles, kitchen and bath fixtures and many types of accessories.
And here are a few of my favorite finds:
I entered the Hall with a system in mind – to start at one end of the floor and weave my way through.  The first booth that immediately caught my eye was graypants.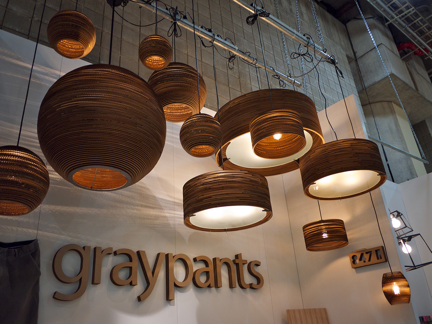 I was immediately drawn to these "scrap lights" for their elegant quality, simplicity in design, and variegated texture.  But what impressed me most was learning how innovative the designers/owners of the company are – and how they've taken "thinking outside the box" to an entirely new level.
Seth Grizzle and Jonathan Junker – both architects – design and fabricate these light fixtures from stacked rings of corrugated cardboard – scraps.  Now, businesses throughout Seattle provide them with leftover cardboard materials for their environmentally responsible lighting and furniture line.
Materials Inc. is a distributer of high quality and very unique architectural products such as veneers, panels and doors.








E-Coco is a sustainably responsible product made directly from coconut shells.  Its organic characteristics provide a naturally warm ambiance to any wall surface. I'm in love with the texture and tone of this material.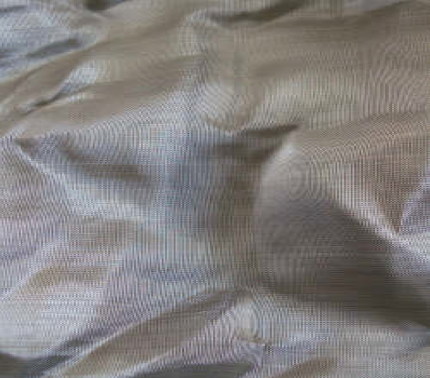 This metal mesh material has endless possibilities and can be incorporated into any design project.  It's structural strength, striking texture and reflective qualities provide a myriad of design options.
The afternoon highlight was Tea with Barbara Barry following her ethereal presentation of the "Indochine" collection she designed for Kravet.  She walked us through her Asian adventures and the inspiration that allowed her to conceptualize and create her very glamorous and elegant fabric collection.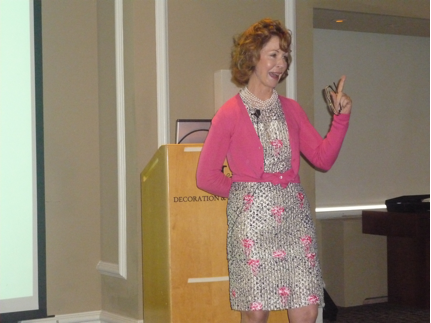 Barbara Barry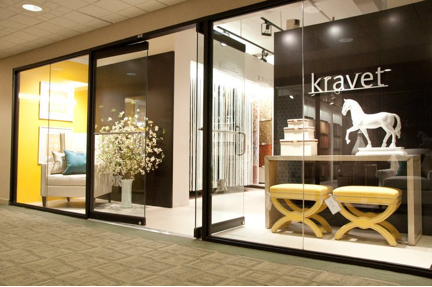 The Kravet Showroom.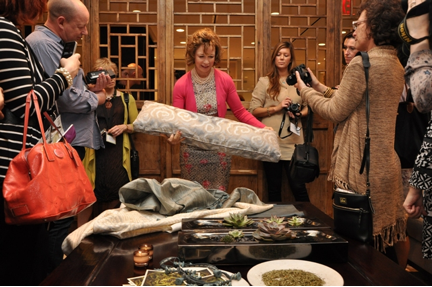 Presenting some of the Indochine fabrics in the Kravet Showroom.
Day 3.
Our final day began with a quick breakfast at the Conde Nast offices, followed by a presentation from Architectural Digest Editor-in-Chief Margaret Russell.  She spoke about the celebrated magazine, its history and its evolution in print and online.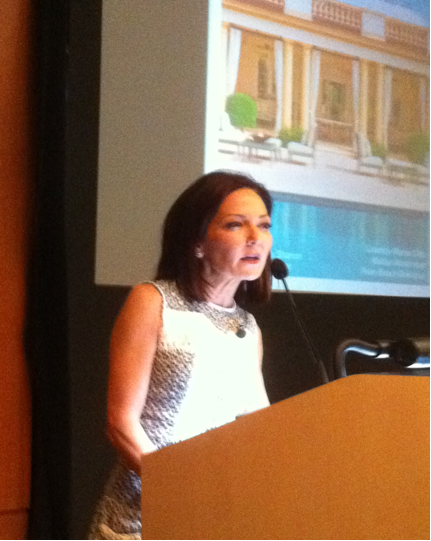 Margaret Russell sharing an inside look into Architectural Digest Magazine.
I have a confession to make. The ultimate highlight for me over the 3-day design extravaganza was the very up close and personal – behind the scenes tour of the Kravet/LeeJofa Design Studio.
There we were guided through the showroom where we witnessed the various phases necessary when designing and launching successful new fabric collections for Kravet, Lee Jofa and Brunschwig & Fils.
It's a fascinating process one which evolves over a period of time. From the inspiration that fuels the design concepts – to product development and the brilliance behind their merchandising magic, it's obvious why Kravet is considered the industry leader in to-the-trade home furnishings.