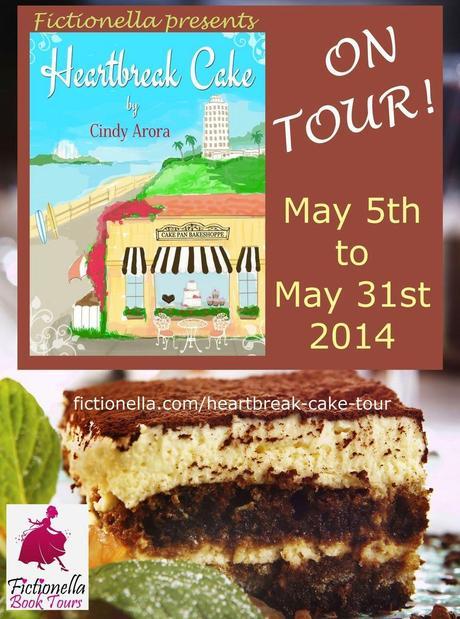 Hello everyone!
Today I'm happy to welcome Cindy Arora to the blog, as part of the blog tour for Heartbreak Cake - which I will be reviewing soon - and without further ado, I leave you with Cindy.
________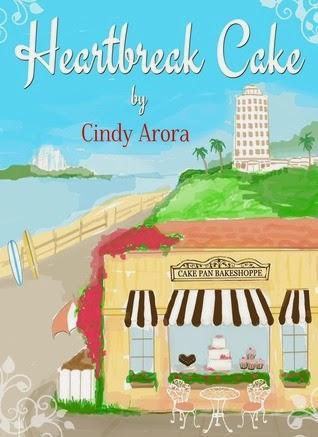 Working for a Living
By Cindy Arora
I started working in restaurants when I was in college and quickly realized that I could make more money waiting tables than selling leggings at the mall.
For years, I worked as a waitress, a bartender, and a baker's assistant, and eventually, had enough experience for the granddaddy of hospitality—bartender at a luxury hotel. Here I learned how to make napkins in the shape of Birds of Paradise and also made more money in two shifts than I did at my full-time job as a newspaper reporter.
My years in the hospitality industry came in handy while I wrote HEARTBREAK CAKE as I tried to capture the urgency of a "fast-paced-quick-on-your feet-and-even-quicker-on-your-zingers" hotel or restaurant environment. It was often during a busy dinner or in the middle of a 300 guest count wedding that I would be yelled at by a manager or manhandled by another server carrying a tray full of food who pushed me out of the way to get to the swinging door and the hungry guests.
When I created Cake Pan Bakery and the Crystal Cove Resort, the two competing spots in HEARTBREAK CAKE, I was inspired by my time as a waitress and as a food writer, two careers that have allowed me to get an insider's look into the industry.
I was inspired by a few different bakeries in Los Angeles, some for their location, others for their beautiful pastry case, and a few for their pastry chefs who pushed the boundaries in pastry to create cakes, tarts, and muffins that were just so much more than your typical breakfast pastry.
Check out these great spots if you are ever in Los Angeles! And also check out my HEARTBREAK CAKE Pinterest page where I share photos of spots and bakeries that helped form the scenes for my debut novel.http://www.pinterest.com/cindyarora/heartbreak-cake-the-novel/ 1.

  

Huckleberry, Santa Monica: A well-loved LA hotspot that often has a line out the door as people clamor for this bakery's seasonally-inspired baked goods. 2.

  

Sweet and Saucy Shop: This bakery is one of the more popular bakeries in Orange County and is known for tremendous wedding cakes. You can often find these cakes in all of the wedding blogs and magazines. 3.

  

The Larder, Brentwood:  A small bakery and gourmet market owned by a James Beard Award winning chef. Quaint and unbelievably delicious baked goods. 4.

  

Sapphire Pantry, Laguna Beach: The pastries here are delicious, but for this spot, it's all about location. Take a seat on the patio and take in the scenic sights of a glittery ocean and everything that is beautiful about Laguna Beach.