Since I relaunched this blog to a beauty blog that focuses on Asian beauty secrets and trends, I keep on researching about skincare and beauty brands from other parts of Asia, but often times, they find me, just like this brand b.liv (pronounced as believe) which is based in Malaysia. Earlier this month, they approach me if I'm interested to write a b.liv deep impact review. Obviously, I said yes.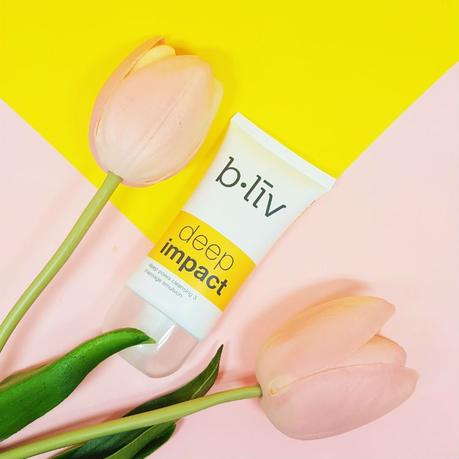 WHAT IS IT?
The b.liv deep impact is a deep cleansing, pore-purifying, and massage emulsion. It gently exfoliates your skin to "porcelain perfection" and formulated with 100% pure and natural Jojoba beads. Once dissolved, the jojoba beads will turn into oil form which closely resembles human sebum that is highly beneficial to the skin. Deep Impact also carries purifying, soothing, as well as anti-oxidant properties which serve your skin even better by deeply cleanses impurities while ensuring the much-needed moisture and nourishing to the skin.
KEY INGREDIENTS
Kaolin (oil control):
* absorb excess oil & dead cells that can clog skin and result in enlarged pores
* used as a facial mask to reduce shine.
Jojoba Massage Beads (exfoliating):
* remove dead skin cells
* revealing a healthier, glowing complexion
Note: jojoba beads are made from 100% pure, natural jojoba wax, which have no sharp edges. They are superior to other exfoliating agents because they do not leave micro-lacerations. These microscopic cuts could result in premature wrinkles and provide an entrance for bacteria into the skin's surface.
Tea Tree Oil (acne control + comedone control + soothing):
* antiseptic, anti-bacterial and anti-oxidant properties
* instantly soothes blemished skin.
PERFORMANCE
APPLICATION: Apply a small amount to your damp skin. Gently massage in an upward and outward circular motion until the jojoba beads dissolve. And then, rinse well with water.
SCENT: It has a generic facial cleanser smell. Just like your average facial cleanser from a drugstore.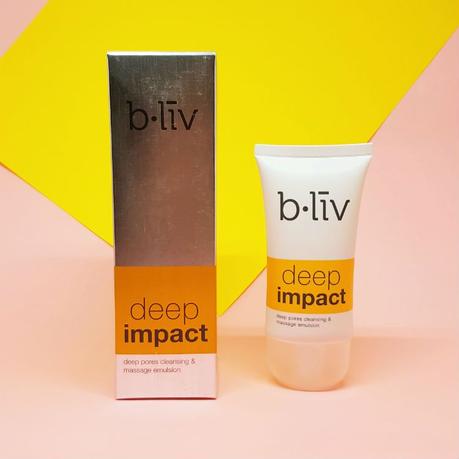 PACKAGING: It is packaged in a chrome box which is larger than the actual product. It's because the packaging is ideal for shipping, it has protection to make sure the product won't be squash during transport. While the deep impact tube itself looks just like your average facial cleanser from a drugstore. But it does not look cheap at all.
TEXTURE: I expected the formula will be very creamy but it's actually a bit watery but still creamy, like a melted ice cream, so it's easy to spread on your skin especially that it emulsifies. There are indeed beads in it but they're fewer than I expected and not abrasive at all so it will not irritate nor hurt your skin.
RESULTS: I only used soap-free skin cleansers on my face due to my sensitive skin. But actually, at least once a week, I use a proper facial cleanser just to make sure I exfoliate and deeply clean my pores at least once to make my skin healthy. And this brand's tagline is so fitting, "healthy pores, healthy skin" which I find true. I'm not sure about their claim that this is "soothing" but I can vouch that b.liv deep impact is effectively exfoliating my skin and controls the oil.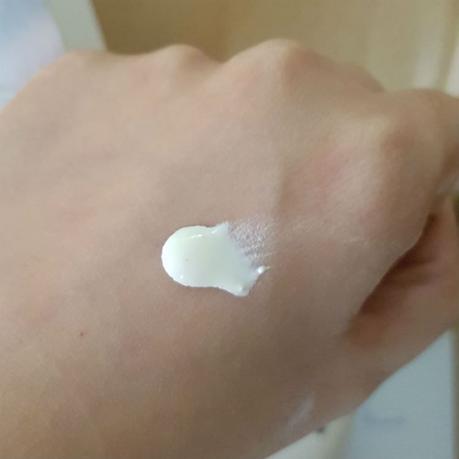 VERDICT
PROS: It effectively exfoliates the skin and controls oil, perfect for those with oily skin who lives in a humid country. The beads are not abrasive and it does not have a strong scent.
CONS: Still not sure about its soothing and acne-control claims.
WHERE TO BUY?
You can buy deep impact in b.liv online store for $25 in a 50ml tube. They ship to the Philippines, Malaysia, Singapore, Hong Kong, and many more countries! Just visit www.bliv.com for details.
What do you think of this b.liv deep impact review? Have you tried it? Share your thoughts below!