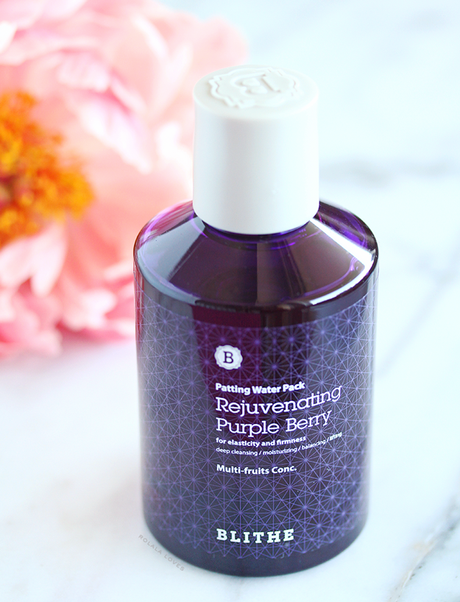 Facial masks are an integral step my skincare routine. My favorite type would probably be sheet masks since they don't require the additional step of rinsing off. But I don't always feel like committing the time to a sheet mask or a wash off mask so I was quite intrigued by the K-beauty concept of splash masks which are inspired by the Korean bathhouse tradition of splashing botanical steeped water onto the face after cleansing to tone and brighten skin. While splashing, you're also patting the mask into your skin for quick absorption and this basically condenses a 20 minute mask routine into a 15 - 30 second action. I wanted to find out if it was possible to splash my way to better skin and I will be reviewing the Blithe Patting Splash Mask Rejuvenating Purple Berry. I had purchased this product awhile ago and only got around to trying it recently.
About the Brand: Blithe is a Korean beauty brand that focuses on innovative skincare formulations made with the finest pure and natural botanicals and extracts. Their range of next generation multi-tasking products deliver visible results while providing anti-aging and anti-pollution benefits. Their product line is free of parabens, sulfates, pthlalates, synthetic dyes, fragrances and mineral oil.
Product Claims: A concentrated blend of lactic acid, nourishing botanical extracts and glycerin in each splash mask works to re-texturize and smooth skin instantly and increase radiance over time. The Blithe Patting Splash Mask in Rejuvenating Purple Berry is formulated with antioxidant packed berries (including acai, blackberry, blueberry, strawberry, raspberry and fruit extracts) to help leave skin looking brighter, smoother and more youthful with each use. This particular splash mask which balances skin while providing anti-aging and firming benefits is suitable for normal to dry skin types.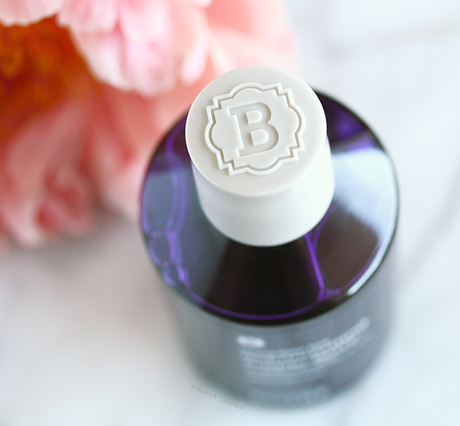 CONTINUE READING ≫
bloglovin'
| instagram |
facebook
|
twitter
| pinterest | google+ | feedly