Hi everyone,
Today I'll be introducing you to one of the more interesting beauty products I've tried in my life, the Bliss Glamour Gloves.
I was really drawn to this product as I'd never seen anything like it before. Although I've tried one-use, disposable hand masks in the past, these sturdy looking gloves promise up to 50 uses to instantly soften and smooth your hands after just 20 minutes of wear. The bright blue gloves feature an inbuilt 'self activating polymer gel lining' formulated with ingredients such as olive oil, grapeseed oil, jojoba oil and vitamin E.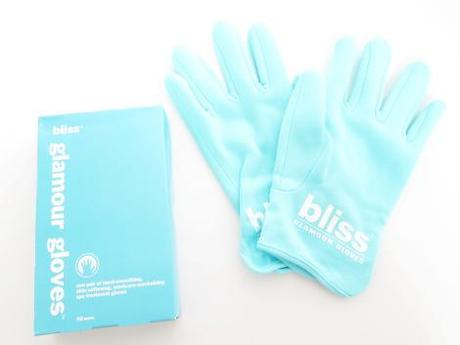 Want to put "old" on hold? Boost the anti-aging benefits of glamour gloves with glamour glove gel, a grease-free gel that treats hyperpigmentation and boost hydration. A must-have for sun-worshippers with shriveled mittens, gardeners who are passionate about pruning, and frequent hand-washers who are hungry for hygene!
The gloves themselves are quite sturdy and thick, making them comfortable to wear and unlike the disposable hand masks, you're not left immobile when wearing these gloves as you're still able to go about doing tasks like vacuuming or having a drink (though I'd suggest relaxing and pampering yourself!).
With an inbuilt, self activated gel, the gloves are easy to slip into as the lining is solid and in no way sticky or uncomfortable. It's recommended that you wear the gloves for 20 minutes, once or twice a week and follow with a hand cream after each use. I found my hands became a little warm when wearing the gloves, which is how I assume the gel lining is activated (through body heat) but throughout the whole 20 minute period, the gloves were very comfortable to wear.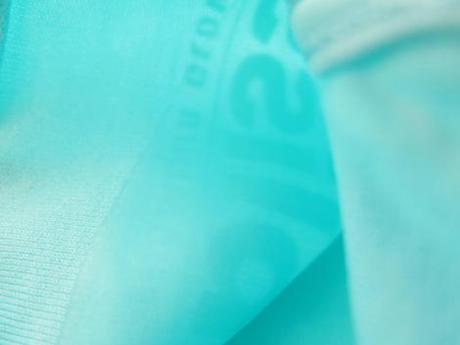 After removing the gloves, my hands really were soft and hydrated, as if I'd just applied hand cream but without the tacky or greasy feeling! My gloves have maintained their cleanliness as I usually opt to wear them as I'm watching TV, though the gloves can be washed if needed.
The gel lining has stayed intact after many, many uses and overall, the Bliss Glamour Gloves definitely works to relieve dry and dehydrated skin as promised! After repeated and regular use, I've found my hands to be less dry than prior to using the gloves so they do work to provide a long term effect! The gloves are also perfect for aging hands as they're said to de-line hands as well as target hyperpigmentation.
The Bliss Glamour Gloves can be purchased from Priceline for $59.99.
Have you tried a hand mask before?


| Bloglovin' | Facebook | Twitter | Instagram |
*This product was kindly provided. As with all my posts, it is 100% honest and of my own personal opinion. For more information, visit my Disclosure Policy.