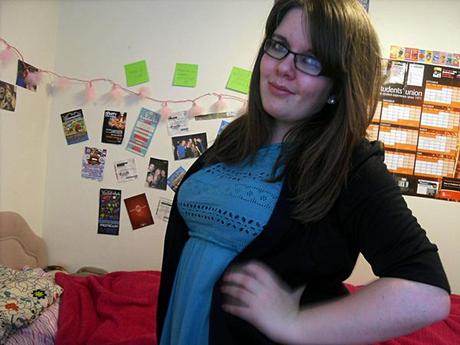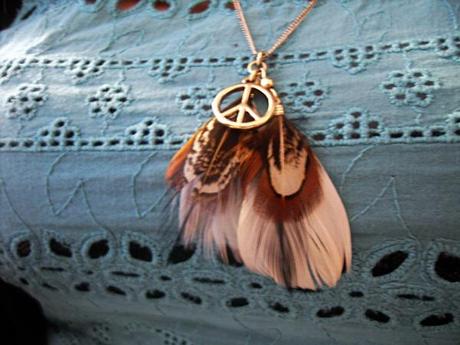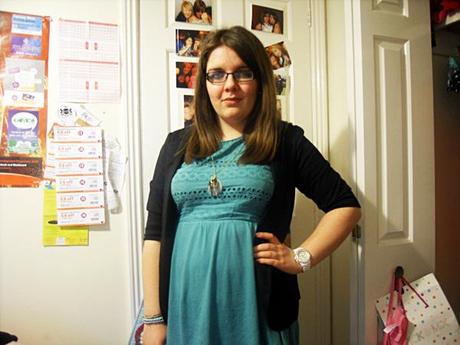 Blazer Missguided
Tunic Primark
Necklace H&M
The sun finally made an appearance in Bristol on Tuesday, along with my long coveted Violetta blazer from Missguided, which allowed me to finally throw together some more Spring/Summer influenced outfits.
I
love
this tunic from Primarni, it was only £6 and I've already worn it to death. It's a lovely simple piece with a lovely cut-out back (which I didn't get a photo of, sorry!) which can be easily dressed up or down. It looks pretty nifty with a thin waisted belt too, if you feel like mixing it up. I had to buy it in a 14 because there were no size 12 ones left (and Bristol Primark is like a very badly organised maze which changes layout far too frequently, so I was not willing to journey back another day), but the fit isn't too bad apart from the section around my waist being baggy, but that will be handy if I have a bloated day, aha.
The necklace was a by-the-tills purchase at H&M, as the feathers won me over just as I was about to finalise my transaction,
quelle surprise for me
, ha. It is just the right length and has complemented a few of my outfits already thanks to the neutral colours.
I promise I will find a better way of taking outfit photos soon, but unlike some bloggers I can't afford an SLR and there's not many decent blank walls in my student digs. I will get there eventually, promise! Oh, and sorry for the delayed posts this week, I am currently back home in Coventry where fiber optic internet isn't a well-known thing and I have lots of family to see!