The liberal MSM are now blatantly, in-your-face partisan. They no longer even bother to disguise their biases.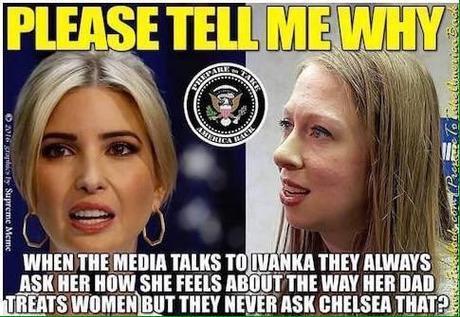 The latest example: Last Sunday, July 31, 2016, MSNBC host Joy Reid shouts down invited guest Amy Kremer, former chair of the Tea Party Express.
Kremer says 33,000 of Hillary's emails, when she was secretary of state, are missing.
Beginning at the 0:18 mark, Reid talks over Kremer, saying "It's not like that at all," while Kremer tries to continue, saying what really scares her is that those emails "are out there somewhere…and we could have a president [Hillary] that could be blackmailed."
Reid said, "Hold on, you can't just invent things…. FBI has already come out with a report on Hillary Clinton's emails. What you just said is an invented thing! There's no 33,000 emails that are going to harm our national security…. You can't make things up."
As Kremer tries to speak, Reid keeps interrupting and talking over her, saying "No, ma'am. You cannot invent things!"
Joy Reid, you are an idiot.
Before Hillary Clinton turned in the emails from the private email server she had unlawfully used when she was secretary of state, she had thousands of them deleted. Those are the 30,322 emails that were hacked, which Julian Assange's WikiLeaks has been releasing.
Here's WikiLeaks' Hillary Clinton Email Archive.
No wonder a recent poll found that only 6% of Americans say they trust the media. They must be the only people who still watch MSNBC/CNN.
See also "Hacked emails show Democratic National Committee to be corrupt arm of Hillary".
~Eowyn