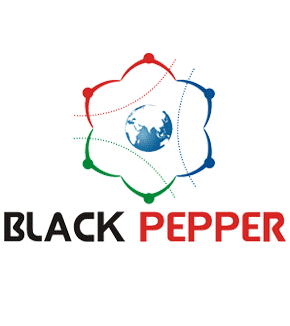 BlackPepper Technologies Pvt. Ltd. Acquires Bangalore-based SiMASK Technologies, an Analog Design Company. The announcement comes as an exciting factor because SiMASK Technologies is a leading player in the Analog Design arena. The World Semiconductor Trade Statistics (WSTS) association says the global semiconductor market is mounting to be a US$347 billion by 2017. Interesting point is that Analog Design segment constitutes a major percentage of this market.
Jei Narayanan, Chief Operating Officer, BlackPepper is happy with this acquisition as over the years BlackPepper has created a core expertise in Design, Verification, Synthesis/ STA, DFT, PD, Package Design, AMS, IP Vendoring and Post Silicon Validation (PSV). With the addition of SiMASK team into theirs will add a humongous strength in their offerings in the Analog & Mixed Signal space especially in their key stronghold area of complete turnkey implementations.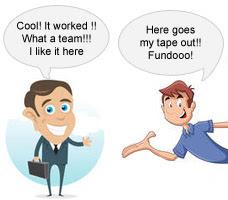 BlackPepper is a known name in VLSI design service providers segment with a significant presence in the semiconductor industry as reported by Manivannan M, Founder & CEO of SiMASK. The company has its key expertise in the Analog and RF (Radio Frequency) domains are all set to complement and extend BlackPepper's reach in turnkey silicon business. He further added that the key purpose together is to gain a high amount of customer satisfaction and further depth in innovative techniques to align values and purpose thus achieving higher penetration in the market in this segment. With this handshake, the expertise level of SiMASK will not only broaden but there will also be a substantial expansion in their client base thus helping in the enhancement of their research and development capacity. Hopefully, the two will sustain their exciting journey for a long run in order to achieve their primary goals together.
BlackPepper Technologies is considered to be a new generation, Silicon to System Design Company that is well focused on providing differentiated product engineering capabilities across the horizon of worldwide semiconductor companies. It's unique EYWA technology platform is known for delivering complete turnkey solutions from Architecture to implementation to high volume manufacturing with near to accurate prediction of cost, TAT and reliability.
SiMASK Technologies has its core strengths in Analog Design, Layout and automation. It has proven record in successful implementations that include blocks like PLL, ADC, USB, DAC, and SERDES on technology nodes down to 14 FinFET. Some of the prominent customers are Mediatek, Avago, IBM, and E-Silicon.