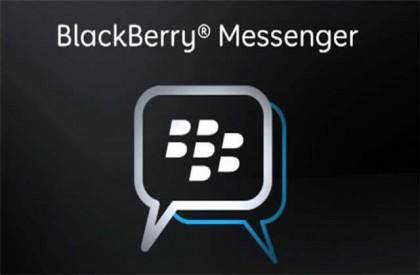 Blackberry has finally confirmed a date BBM messaging app will be available on Android and iOS in a bold attempt to be more relevant in mobile market.
From this weekend – 21st September, users will no longer need to own a Blackberry device to access Blackberry's BBM messaging service.
It would be recalled that Blackberry made the announcement to introduce BBM to iPhone and Android this summer in May, the company has now confirmed BBM messaging app will be available as a free download for Apple and Android devices but not for Windows phones.
The move comes as the Wall Street Journal reports that Blackberry will lay off 40% of its staff before 2014.
Widening the appeal of BBM could be a clever way for the company to reinvent itself, said experts.
"Blackberry is having a tough time, sales are down, it is losing market to Windows phones and it needs to do something to stop the rot.
This is as good a move as any," said Chris Green, principal technology analyst at Davies Murphy Group Europe. "Offering it across other platforms broadens the appeal of BBM," he added.
Blackberry's BBM Messaging App Alternatives
The big obstacle for Blackberry is that there are various BBM messaging app alternatives that lots of users are already familiar with, and most of these alternatives messaging apps are cross-platform.
Kik and WhatsApp are just the first that come to mind. There are others such as Viber, Line, other alternatives have taken over the market since then.
Now this doesn't mean there is no market for BBM, it just means the app won't get the same amount of love it would have before. We must remember BlackBerry is still very popular in certain markets, as well as countries.
If BBM can get all its users back, it could succeed. It has its following, so we are sure it could have its chances in the industry.
BBM Messaging App On Android And Apple iOS
BBM will be available for Android devices running Ice Cream Sandwich and Jelly Bean while iPhones running iOS 6 or iOS 7 can also download it. It will be available for Android from Saturday and for iOS from Sunday.
"With more than a billion Android, iOS and Blackberry smartphones in the market, and no dominant mobile messaging platform this is absolutely the right time to bring BBM to Android and iPhone customers," said Andrew Bocking, vice-president for BBM in a blogpost.
Blackberry Reinventing Itself
BBM has been described as Blackberry's "crown jewels" and the service hit a chord with a mass consumer audience.
Offering it to a wider public will not make any money for the company. "It could even cost it money," said Mr Green.
"The firm is having to reinvent itself and whether that will be by focusing on software, monetising BBM, licensing its products or joint ventures is not yet clear. At the moment it is throwing everything out there," said Mr Green.
Blackberry chief executive Thorsten Heins revealed the plan at the company's annual developers conference in May.
At the time, Mr Heins said that the move was a "statement of confidence" and would allow Blackberry Messenger to "become an independent multi-platform messaging solution".
It could prove disruptive to other messaging services such as Skype and Whatsapp.
If BBM can get all its users back, it could succeed. It has its following, so we are sure it could have its chances in the industry.
Will You Download BBM?
Will you be downloading BBM on your Android or Apple iOS devices? Do you think BBM will catch on again?
Please let us hear your views and opinions on BBM for Android and Appl iOS.