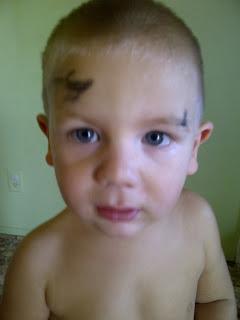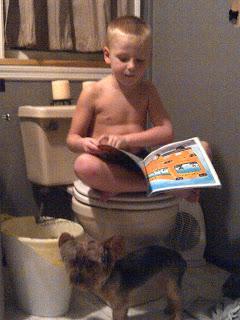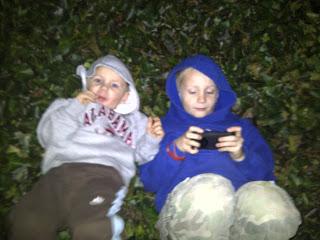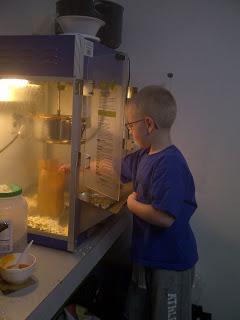 Evyn put on mascara. He had the right idea.
Each child gets Momma time, even if they sit on the pot and read to me while I'm trying to shave a leg for the first time in a week.
And the photo from the Parade when the kids laid back in the stupid Ivy that bout caused the woman to stroke out behind us.
And last....Zac helping me work concession at one of their games. He loved eating...I mean bagging....the popcorn.
Sent from my BlackBerry® wireless device provided by Bluegrass Cellular