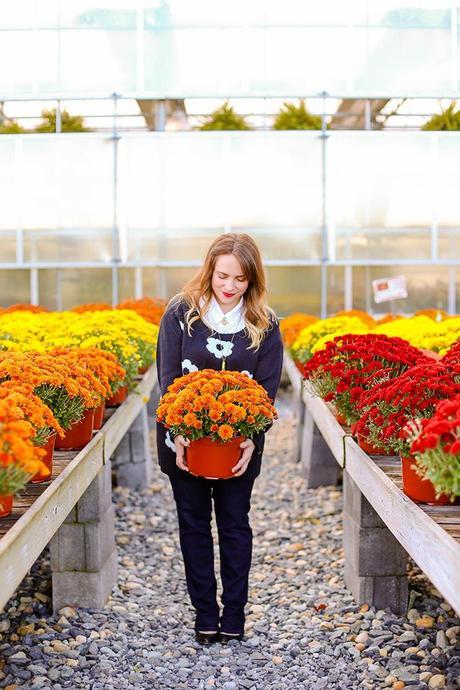 photography c/o erin christine photography
Here it is, my required Halloween or Fall themed post... What kind of blogger would I be without one? I'm not dressing up for Halloween, but I am helping a few others with their costumes and am hoping to get some fun pictures. So while I won't be making a halloween appearance on the blog, perhaps they will. But in all honesty, I love holidays! I love getting into the holiday spirit (does that phrase work for halloween, too?) and really enjoy the festivities.
This outfit is one I threw together, last minute, and kind of loved it. I am a sucker for collared shirts under sweaters, add in that floral print and a dainty, gold necklace under the collar and I'm sold. I love the simple color scheme- black and white, against all of these incredible fall colors. These mums was incredible; I wanted to take them all home with me.
Erin Christine Photography took these photos for me at the Greenstreet Garden's in Maryland. It's a beautiful greenhouse venue with plenty of space, a boutique, and all of the fall activities you could want! Erin used her "lens baby" on a couple of these shots and I love how they turned out! I need one of those lenses, we had so much fun experimenting with it.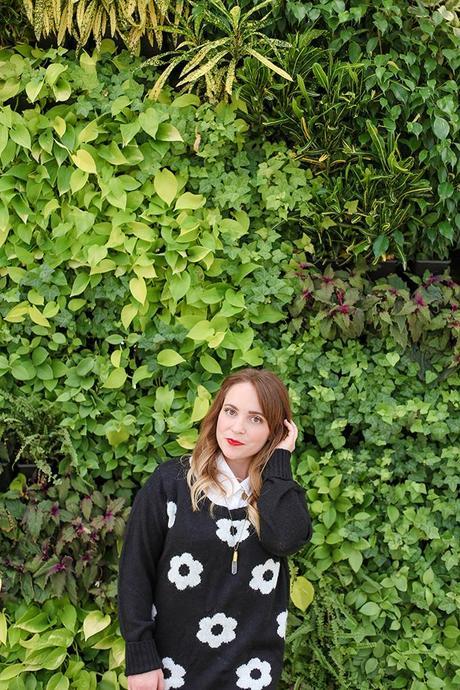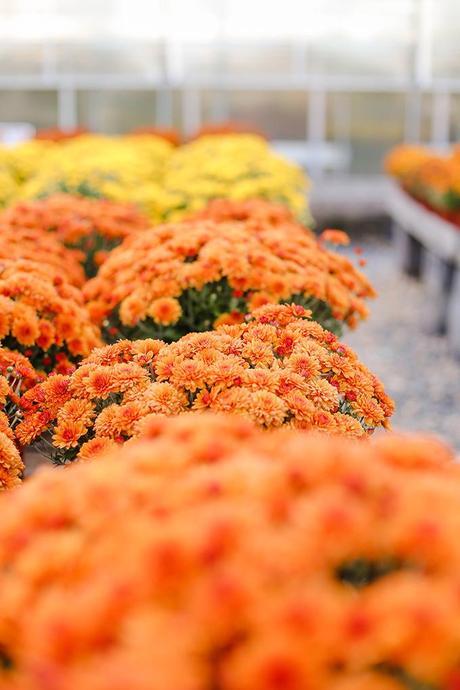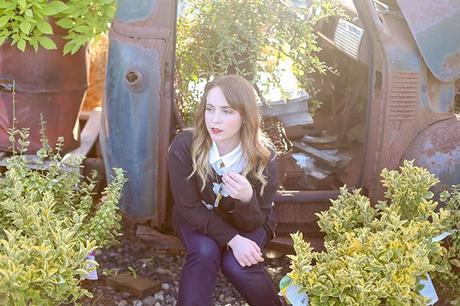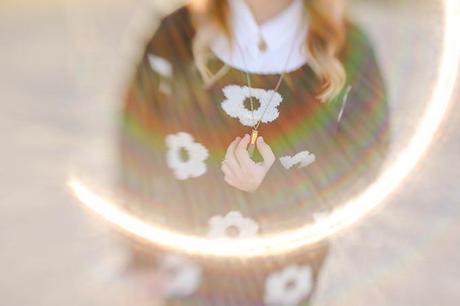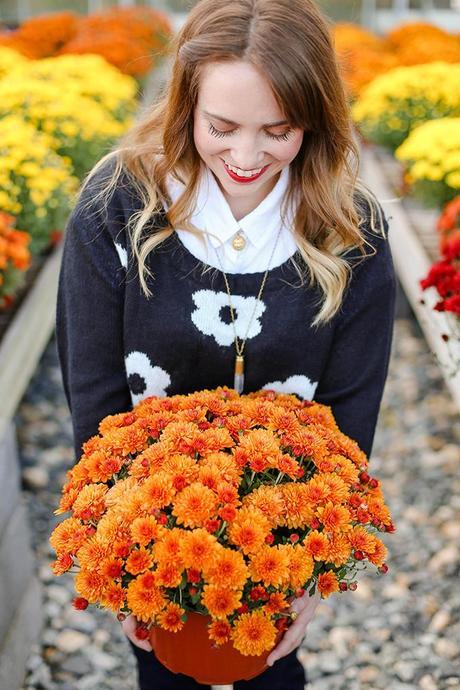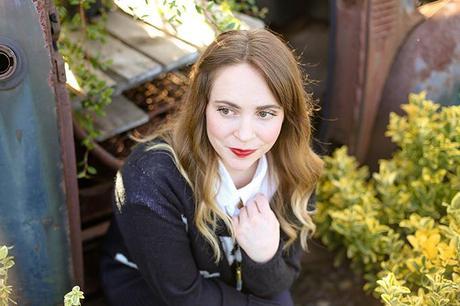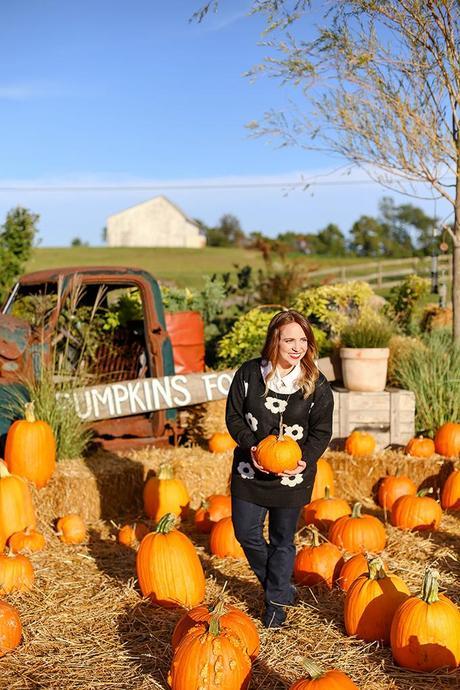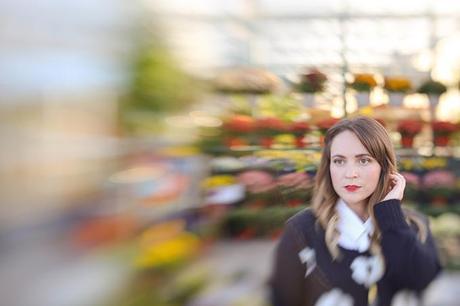 sweater- lulus


shirt- nordstrom
jeans- calvin klein


zodiac necklace- fifth and mae




crystal necklace- the land of salt




shoes- vince camuto


Have you posted your Fall and/ or Halloween activities yet? I would love to see, if you have, leave me a link in the comments!