Hello dear,
Super busy again. Still have to write that report for my internship and never in the mood for it. I just finished cooking after doing some groceries. I had a wake up call when i discovered i've lost 10 kg in a few months (without wanting this). The reason for this is mostly stress and a bad bad eating habit. I've been feeling super tired lately as well wich has most likely to do with being a vegetarian (not enough iron). So now i have to take supplements. Anyway the thing is that i never take time to cook myself a decent meal, so now i'm gonna make time for it. Resolution right here.
These outfit pictures were taken this weekend when it was sunny sunny (but cold). I'm wearing my favorite coat/cape i bought in London last year. I usually (or at least i try) go twice (by myself or with my dad) a year to London. A good friend of mine lives there and i love love London.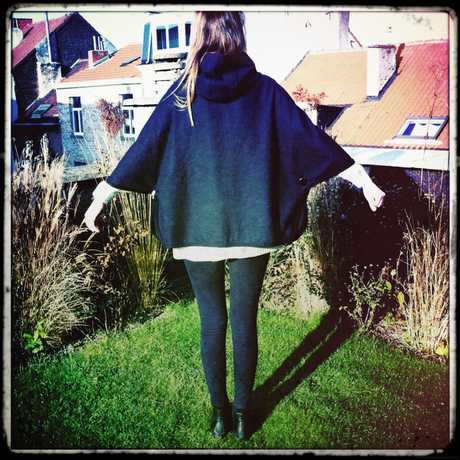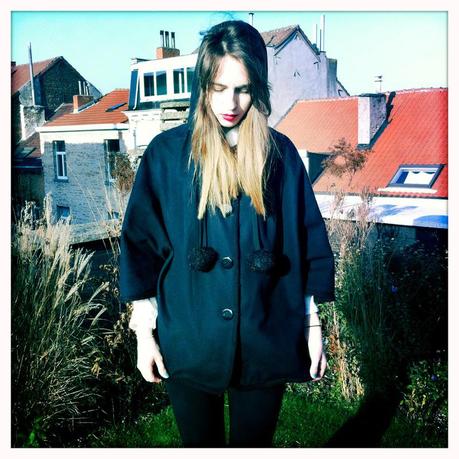 My mother took the pictures this time around and i must say i love the picture above. It looks kinda creepy but very arty as well. Good job mother of mine.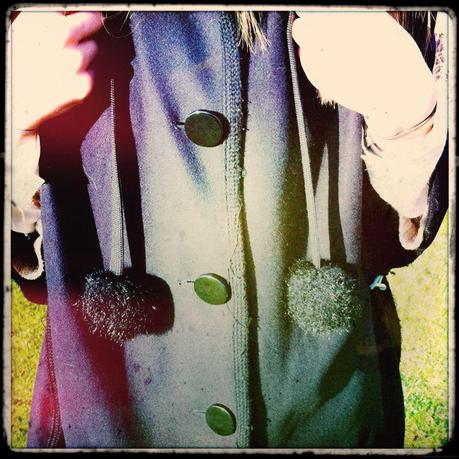 It has the cutest 'pompoms'. Not real fur of course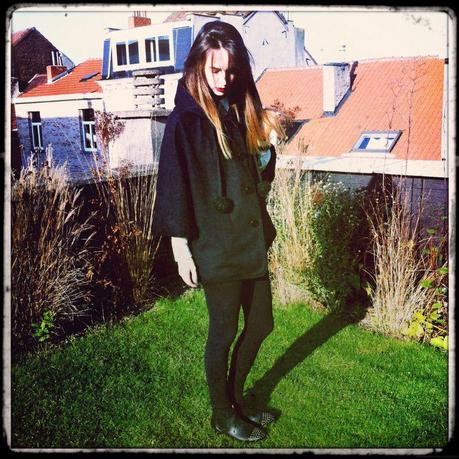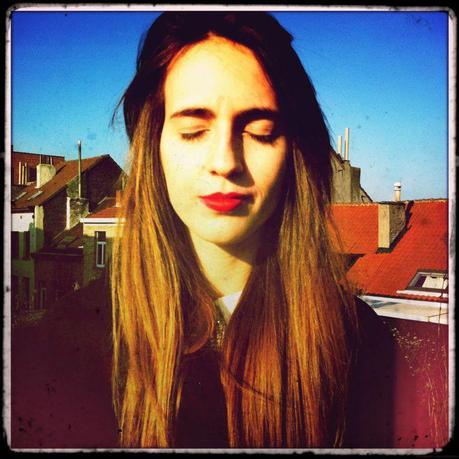 Sometimes i feel like putting red lipstick on. My mother hates it when i do, but i think it looks so cool (although i do not think i have the good shape of mouth for lipstick since my mouth is rather tiny and red lipstick makes your mouth look smaller).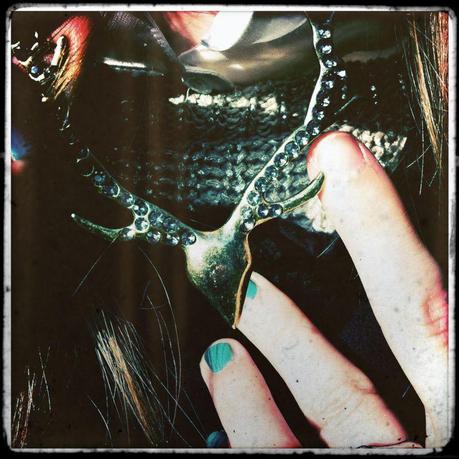 Remember my roommate Emma i told you about? She bought me this necklace at forever 21 when she went to the pull & bear opening as a thank you (for the headphone). I love love it! Thank you sweetie.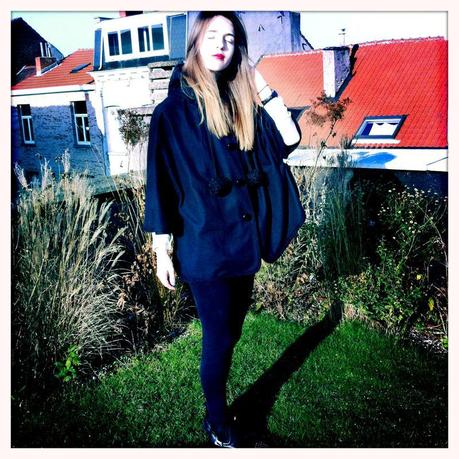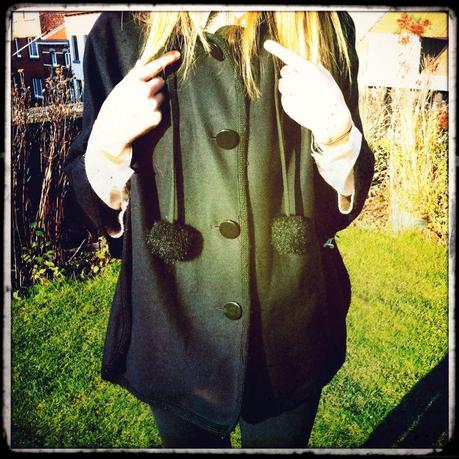 french connection cape, american apparel leggings, topshop shoes, forever 21 necklace, russian red lipstick by MAC