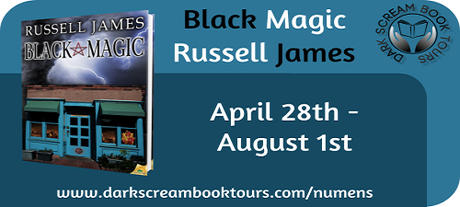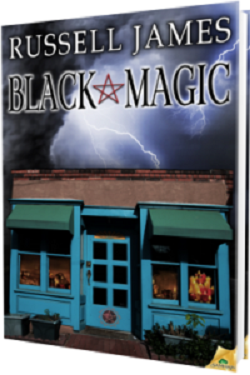 In this magic shop the magic is real. And the trick is on you.
Citrus Glade is a dying town that needs new businesses, but the one that just opened is doing much more harm than good. Stranger Lyle Miller's magic shop seems to only stock what its select customers desire. When four outcast boys buy common party tricks, only Lyle knows what those tricks can really do. As subtle changes occur around town, a few residents realize that something is amiss…and getting worse. But it may already be too late. Lyle's black magic has empowered more townspeople to help him execute his Grand Adventure, a plan that will reduce the town, and half the state, to rubble.
MY REVIEW
4 Stars
From beginning to end, this twisted and creepy story kept me wondering how the Grand Adventure would shake out.

 

I was frustrated not to have been given much backstory about Lyle. I would have like to have gleaned some sort of understanding of why he felt it so necessary to corrupt children and other marginalized souls. Lyle has been around a long time – what motivates him? Has he always been rotten? Is he simply an agent of chaos or something more sinister?
The imaginative, crass evil that Lyle systematically unleashes in the sleepy, unsuspecting town of Citrus Glade is absolutely staggering.

 

I actually woke up from dreaming about a particularly gruesome scene in the middle of the night, picked up the book and continued reading because my mind could not let go.

 
This book delivers a shocking story of an evil puppeteer deliberately plucking out and manipulating weak, disenfranchised souls for no other reason than to reign devastation upon an entire community of folks already beaten down and near economic ruin.

 

When a few people finally figure out the town is in deep trouble, their plan to thwart Lyle's scheme is rushed into action.

 

I was captivated!
This book was given to me in exchange for my honest review.
Reviewed by Laurie-J
 MEET THE AUTHOR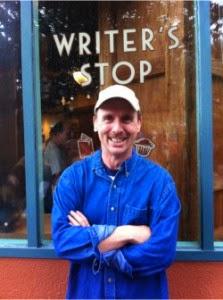 Russell R. James was raised on Long Island, New York and spent too much time watching Chiller, Kolchak: The Night Stalker, and The Twilight Zone, despite his parents' warnings. Bookshelves full of Stephen King and Edgar Allan Poe didn't make things better. He graduated from Cornell University and the University of Central Florida. 

After a tour flying helicopters with the U.S. Army, he now spins twisted tales best read in daylight. He has written the paranormal thrillers Dark Inspiration, Sacrifice, Black Magic and Dark Vengeance. He has two short story collections, Tales from Beyond and Deeper into Darkness. His next novel, Dreamwalker, releases in 2015.

His wife reads what he writes, rolls her eyes, and says "There is something seriously wrong with you." 

Visit his website at http://www.russellrjames.com 

 and read some free short stories.

Follow on Twitter @RRJames14, 

or email him at

[email protected]

. Stalker Links:
Blog

  

http://www.russellrjames.comFacebook

  

http://www.facebook.com/russell.r.jamesFacebook Page

  

http://www.facebook.com/pages/Russell-R-James/172907172791996Twitter

  

http://twitter.com/RRJames14Goodreads

  

http://www.goodreads.com/author/show/5347738.Russell_James

Amazon Author Pagehttp://www.amazon.com/Russell-james/e/B006BFIOKQ/ref=ntt_dp_epwbk_0


GIVEAWAY

 
a Rafflecopter giveaway