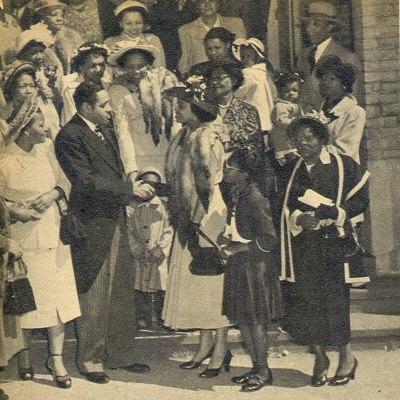 I am sad to find that there are terrible assumptions still made about black people - about black fathers who actively parent their children and are responsible, about black teens all being gangsters, about the percentage of black kids in gangs. Time for a little fact check reality check on what it means now, and what it has meant for more centuries in this country. Because those who are white and on the far right have so much of their information and their assumptions WRONG.
from
We the People:
Mount Zion Baptist Church, Seattle, Washington (1890- ), with the largest black congregation in Washington state, was established in 1890, organized on February 18, 1894, and incorporated in 1903. After worshiping in several rental sites, the church purchased property at 11th Avenue and East Union and in 1907, erected a church building. In 1918, a lot was purchased at 19th and East Madison for construction of a new church which was built in 1920. In the 1940s, during the World War II years, the membership grew as black people moved to Seattle to work at Boeing and related war industries. In 1975, a new African inspired sanctuary was built to house a vastly increased membership.
During the church's century-long history, numerous pastors served with the following providing a more sustained leadership: Rev. W. D. Carter (1912-1922), Rev. J. Sterling Moore (1922-1932), Rev. Taylor M. Davis (1932-1940), Rev. Fountain W. Penick (1940-1942), Rev. F. Benjamin Davis (1942-1955), and Rev. Gil B. Lloyd (1955-1958). Reverend Samuel B. McKinney provided the longest continuous pastorship in its history, from 1958 until 1988. Rev. Leslie Braxton served as pastor from 1988, until his resignation in 2005. Rev. McKinney, pastor emeritus, returned to the church in September 2005, to be a supply pastor until a new pastor is found.
Need another example of a positive, constructive sense of community among black Americans - and the response from racists? from the same source: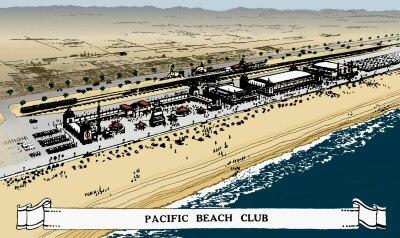 Touted by the California Eagle as the "greatest undertaking ever put upon our people in America," the Pacific Beach Club was to be the largest all black recreational resort in the United States. Built on the shores of Huntington Beach, CA between 1925 and 1926 (30 miles south of Los Angeles in Orange County), the facility was designed for Los Angeles's growing black middle class. Although a local

white attorney initially bankrolled the project, local African American leaders such as E. Burton Ceruti and Joe Bass spearheaded the effort. The club's proprietors sought land outside of Los Angeles County due to Jim Crow racial restrictions on all but a few hundred feet of the County's 75 miles of beachfront.
The proprietors secured seven acres and commenced building a bathhouse for 1,500 people, a ballroom and pavilion and club house for 2,000, a restaurant, grocery store, drug store, and a 200 unit tent city (equipped with water, electricity, and gas) in the spring of 1925. According to the advertisements, there was "no finer group of cottages at any beaches," white or black, in the nation. The bathhouse and pavilion were completed in January, 1926.
Problems plagued the endeavor from the beginning. Contractors frequently abandoned the project while white business interests in Huntington Beach obstructed efforts of the club's proprietors to obtain permits, water, and electricity. Finally, two weeks before the Pacific Beach Club's grand opening, arsonists burned it to the ground. No arrests were ever made.
Clearly, now and for a long time, we have had black accomplishment in the face of unfair, racist opposition based on inaccurate assumptions.