Don't want to spend Black Friday at the mall? Rather hang out at a local brewery instead? You're not alone! Come join the fun and see what all of these breweries have planned for Friday, November 25th, 2016.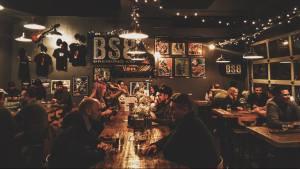 Roll out of your Turkey-and-pie-filled-stupor and celebrate Black (Shirt) Friday with BSB Brunch Cocktails, Long I Pies, 25% off swag, and the release of our Four Track Porter!
We'll be pouring our delicious BSB Beer Brunch Cocktails and matching them with The Long I Pie Shop's mini-pies! $10 gets you a Michelada, Coffee Beer, or Beermosa and a mini pie! You know you want it!
We're also offering deals on BSB merch—25% all BSB swag! Load-up on holiday gifts and spread the BSB love.
We're releasing Fourtrack Porter, our American Red Porter! The time is perfect for Porter, with complex milk chocolate, toffee, caramel notes. We can't wait to crack it open.

Avery Black Friday at Avery Brewing
Escape the crowds and join us for the darkest of Fridays – a deliciously dark line-up of Avery Stouts on the mezzanine. A true "Black" Friday.
Plus, check off a few items on your holiday shopping list with our Black Friday deals.
The Details:
-Available at the Brewery & Online (http://shop.averybrewing.com/)
-11/25 through 11/28
-20% off all items from our Gear Shop (online code: holidaycheers20)
-40% off all clearance items from our Gear Shop (onliine code: holidaycheers40)
-Online Only: Free Shipping on orders over $50 + Free keychain & coozie on orders over $75

Put down the shopping bags and join us for another bourbon barrel aged imperial stout journey!
This year's Dark Star Imperial Stout was aged in a mix of bourbon barrels for 10 months and clocks in at over 13%!
** Note: This is a 21+ event **
Three versions available in bottles this year:
Bourbon Barrel Aged Dark Star Imperial Stout
German Chocolate BBA Dark Star Imperial Stout
Salted Caramel BBA Dark Star Imperial Stout

* There is a two bottle limit for each variant. We have 20 cases of each, or 120 full allocations. $22 per bottle. *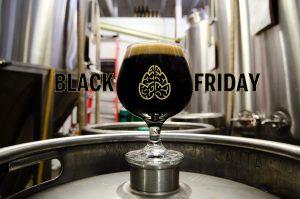 Black Friday + Ancient Ruins Release at Cerebral Brewing
After your tryptophan coma finally wears off, come join us for a very special Black Friday event!
We are releasing a brand-new beer, Ancient Ruins. This 9.0% Imperial Chocolate Stout was brewed with a plethora of chocolate malts, cacao husks and Haitian cacao nibs from our friends at Cultura Craft Chocolate.
We will also be releasing limited quanities of the following variants:
• Blackberry
• Sea Salt and Orange Zest
• Toasted Coconut
**Ancient Ruins Crowlers limited to 3 per person. We will be releasing 25 Crowlers of each variant. Limit one Crowler per person per variant. $16 each**
All three variants will be available on draft while supplies last. Nightglow, our Robust American Porter, will also be making a return to the taplist!
To sweeten the pot even more, we will be offering a 25% discount on ALL OF OUR MERCH, including the brand new Dreamy Thing t-shirts!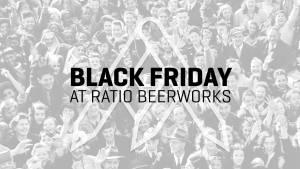 Either before or after braving the insanity that is Black Friday Shopping, find your safe place by enjoying beer and brunch at Ratio Beerworks.
We're opening early on Friday, November 25, at 10 a.m. for the release of Young Pilgrims, Raspberry Belgian Dubbel, as well as a limited release of Coffee Domestica.
We'll also have donuts from Fractured Prune Denver, breakfast burritos from Illegal Pete's, and coffee from Novo Coffee . So take shelter from the madness of holiday shopping, by cozying up to pints and bites at Ratio Beerworks.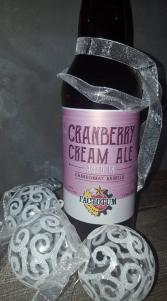 BA Cranberry Cream Ale Release at Factotum Brewhouse
Last January we released the wintry Cranberry Cream Ale, a traditional cream ale infused with unsweetened cranberries, for a slightly tart taste, with guest brewers Chris MacDermaid and Trupti Suthar. We then let this beauty hibernate in a Chardonnay barrel for 9 months before bottling it. It's a perfect compliment to any holiday gift basket and is sure to please a wide range of palates.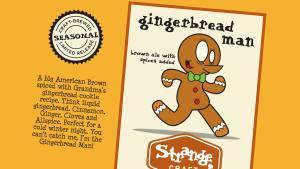 A big American Brown spiced with Grandma's gingerbread cookie recipe. Think liquid gingerbread. Cinnamon, Ginger, Cloves and Allspice. Perfect for a cold winter night. You can't catch me, I'm the Gingerbread Man. 6.7% ABV, 22 IBU. #GingerbreadMan #SeasonalBrew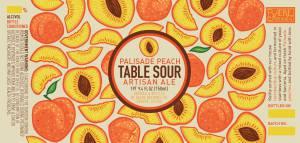 The time is nigh. Next Friday, Black Friday, November 25, 2016 we will be releasing two bottles and tapping three different variations of Table Sour!
Beer details now:
Bottles:
Palisade Peach Table Sour
Kettle Soured with our house lactobacillus culture and fermented in stainless with a mixed culture of yeast and bacteria. Aged on fresh Palisade peaches and bottled by hand with love.
750 mL – $14 – 2 Bottle Limit – Bottled 9/26/2016
Saison Batch 2 – GABF Bronze Medal 2016 for Classic Saison
Our take on the classic saison brewed with Barley, Wheat, and Rye and bottle conditioned with Brettanomyces for a spicy, dry finish. Highly carbonated and bottled by hand in a strip mall with love.
750 mL – $12 – 2

Bottle Limit – Bottled 6/27/2016
Tappings:
Palisade Peach Table Sour – less than 5 gallons on tap!
Blackberry Table Sour
Black Currant Table Sour
All merchandise will be 20% off.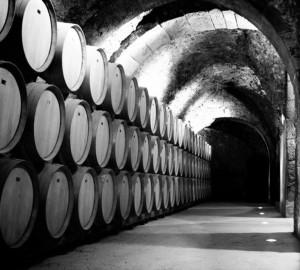 Vintage Barrel-aged Bomber Release at Copper Kettle
We're tapping into the Copper Kettle cellar! We'll be releasing barrel-aged bombers that have been gently aging for years and years. Don't be afraid of a little dust on the bottle.
Snowed In
Intense coffee stout with notes of chocolate, aged in bourbon barrel 2013 – aged in Breckenridge bourbon barrels – ABV 10.6 – IBU 68
2014 – aged in High West bourbon barrels – ABV 12.1 – IBU 78
2015 – aged in Colorado bourbon barrels – ABV 11.5 – IBU 57
2016 – aged in Breckenridge bourbon barrels – ABV 13.3 – IBU 45
Well Bred
Regal English strong ale aged in bourbon barrels with some malty notes of fruit (plums/dates), slightly nutty, with a touch of molasses
2013 – aged in Breckenridge bourbon barrels – ABV 10.2 – IBU 75
2014 – aged in Breckenridge borbon barrels – ABV 10.7 – IBU 72
2015 – aged in Versailles Kentucky bourbon barrels – ABV 10.3 – IBU 64
2016 – aged in Woodford Reserve barrels – ABV 10.3 – IBU 64
Law's Whiskey Charlie's Golden Strong
Straw colored Belgian with tropical fruit and spice notes, named in honor of our beloved brewery mascot, Charlie
2016 – aged in Laws Whiskey barrels – ABV 8 – IBU 23
Le Chapeau
Imperial Saison with notes of tart fruit and spice aged in lightly toasted wine barrels
2015 – aged in Cabernet Sauvignon & Sauvignon Blanc barrels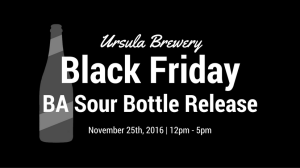 Black Friday Shopping just got a whole lot better. We will be open for limited hours on Friday, 11/25 to release our very limited edition barrel aged golden sour Évoluer, available only in our taproom. Stop by, enjoy a beer and get some Christmas shopping done for all the beer lovers in your life.
Special Promotions Include:
Évoluer Pinot Noir Barrel Aged Golden Sour: $15 per bottle (limit 4)
Renata Bomber: $6 (regular $8)
Man of the Earth Bomber: $7 (Regular $10)
$5 off all t-shirts
$1 off all glasswear
Évoluer – An American Golden Sour Aged in California Pinot Noir barrels. This bright, dry beer has notes of lactic and stone fruit in the nose with just a hint of Brett funk and a soft touch of tartness. A sip brings in a peach Sweet tart flavor that we think marries well with the oak tannins and grape skin character the barrel imparts.
We do not have any draft of Évoluer but we will be pouring small samples to folks buying bottles.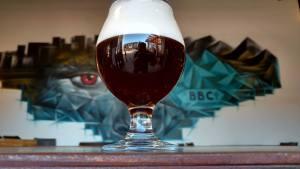 We are releasing our Brandy Barrel Aged Antero and Classic Antero!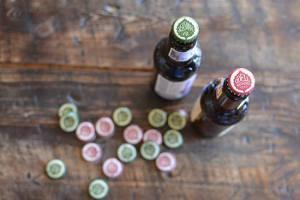 Odell's Black Friday Toy Drive & Fun Run at Odell Brewing
Skip the chaos on Black Friday and join us at the taproom. We'll be partnering with Santa Cops of Larimer County and Track Friday to celebrate community, health and charity. There's lots of different ways to get involved and give back. Check out the itinerary for the day:
10:30 am: Meet at the tap room and head out for a 3 mile fun run along the Poudre River.
11:30am: Meet back at the tap room and try the limited edition Track Friday brew. It's a lavender-sage, unfiltered wheat beer. $1 from every pint goes to Santa Cops.
12pm-3pm: Santa Cop Toy Drive. Come pick out a discounted toy from BeginAgain Toys and donate it to the Santa Cops who will gift the toys to children in need throughout Larimer County.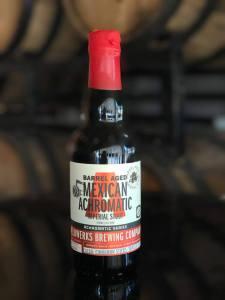 Escape the shopping madness and join us for a dual crowler and bottle release on Black Friday (Friday, November 25th) at 12:00 noon. For starters, we will be releasing our latest batch of Mexican Achromatic, an Imperial Stout at 10.5% ABV brewed with cacao nibs, Madagascar vanilla beans, and cinnamon sticks. Mexican Achromatic will be available on draft and in crowlers to-go.
In addition, we held back several cases of our Barrel Aged Mexican Achromatic, originally released during GABF week, and the remaining bottles will be available for purchase along with crowlers of Mexican Achromatic (no draft).
There will be a limit of 2 crowlers of Mexican Achromatic ($21 each) per person and 2 bottles of Barrel Aged Mexican Achromatic ($14 each) per person. We plan to have enough full allocations for at least 250 people. We will also have the following specialty crowlers available for purchase:
~Juicy Bits: $12 each, limit 2 per person, 500+ available
~Alpha Bits: $14 each, limit 2 per person, 400 available
~Coffee Coconut Stout: $12 each, limit 2 per person, 400+ available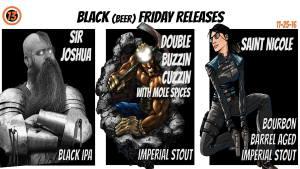 Who said Black Friday was only for shopping? We think it's a great day to release dark beers, and avoid the crazy shoppers. We don't release a ton of dark beer, but when we do, we go all out!
Sir Joshua, our black IPA, and Double Buzzin Cuzzin with Mole Spices, an imperial stout, will be available in 6 packs. Saint Nicole, our bourbon barrel aged imperial stout, will return and will be available in bottles.
All will be available on draft. Plus we will have several variants on Saint Nicole on draft too! Come hang out and avoid the crazy shopping mayhem with a pint!
***Sir Joshua and Double Mole Coal Miner's Cuzzin will hit select liquor stores too.

Tasting Room Can Release – Black Friday at Liquid Mechanics
6 packs and cases of Kolsch, Belgian Double IPA, and Hop Nectar will be available in the tasting room starting at noon on Black Friday. 1 case limit of Hop Nectar per person.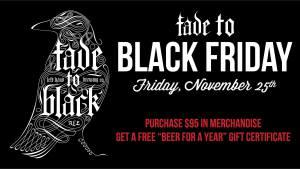 Fade To Black Friday at Tasting Room at Left Hand Brewing Company
We will be tapping an archive 2014 Fade To Black. Spend $95 on merchandise and get a FREE Beer For A Year Gift Certificate!! Purchase a Fade To Black Sweatshirt & Can Glass for $40.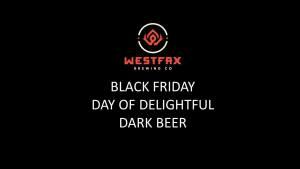 On Friday November 25 at 12PM Join us at WestFax Brewing Company for a day dedicated to dark beer.
Before, during, after, or instead of dealing with crowds at the mall come join us for a celebration of dark beer. We will be Tapping 6 small batch dark beers at noon with additional tappings throughout the day(as space and time allow).
Yummy's To Eat, Brazilian food truck will serving up their delicious Brazilian and international cuisine.
Beer Lineup:
– Black Lager
– Imperial Stout
– Coffee Imperial Stout
– Black IPA
– Mango Chili Stout
– Nitro Milk Stout
– Others TBA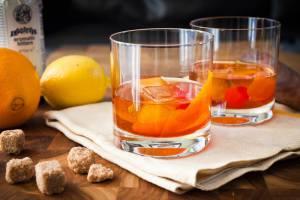 If you're a fan of a good old fashioned, you'll love this delicious "cocktail beer". This Golden Ale was aged for 6 months in a single bourbon barrel, and then we added cherry puree and orange peel.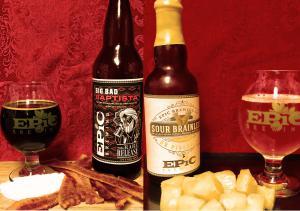 For Black Friday ths year Epic is celebrating with two great specials.
First, we could not think of anything better to put on special then one of our newest darkest beers the "Big Bad Baptista!" Big Bad Baptista is inspired by traditional Mexican coffee, Café de Olla, which is served with cinnamon and piloncillo, an unrefined sugar. The Cinnamon adds another layer of complexity and accentuates the earthy character of Mexican Coffee.
So on Black Friday we will be tapping a special frikin of Baptista with Bacon and Smoked Sea Salt. We will tap this Firkin at 12pm.
Second, we will also be releasing a very limited amount of our newest beer in our Oak & Orchard series "Sour Pineapple." We will have a extremely limited amount on tap as well. Sales will begin at 12pm.
The intense and complex sour character of this beer is developed in oak Foeders containing select cultures of Lactobacillus, Pediococcus and wild yeast. The process is slow and delicate, regularly taking a year or more. Once our brewers have decided it's ready, we blend the soured beer into hand-selected oak barrels with fresh pineapple puree, where it undergoes additional sour fermentation and aging. You are holding our Brewmaster's selected blend of those barrels. We took our time crafting this beer, and we hope you'll take yours enjoying it.
See you this Friday!