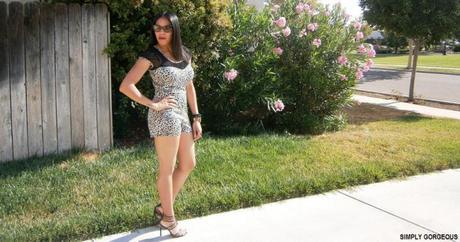 Hey! It's going to be 106 degrees today in The Central Valley–I live for this weather. Ever since I was a little girl I have always loved summer just because of the warm weather. Well today is the perfect day for shorts and sandals. I decided to wear my animal print romper paired with brown heels that I have had for such a long time.
One of the reasons why I love this romper so much is that it can be dressed up or worn casually. Today I opted to dress it up a bit. For my accessories I'm wearing sunglasses that I purchased from the dollar store–yes I only paid $1.00 for these shades and I love them. For some reason I love to wear gold jewelry with animal print. I'm wearing gold stud earrings, two black beaded bracelets, brown ring and my all time favorite animal print watch.
Here are pics of today's #ootd…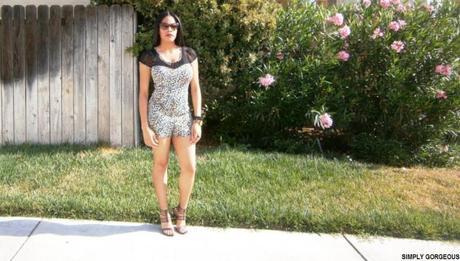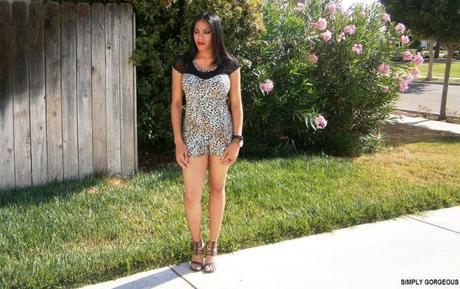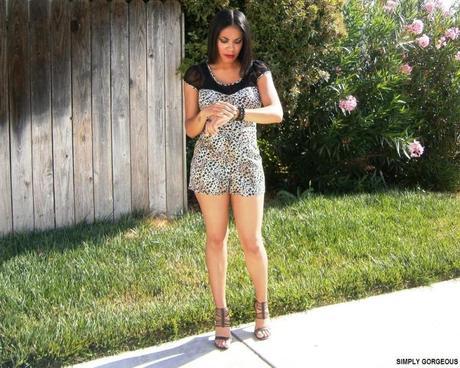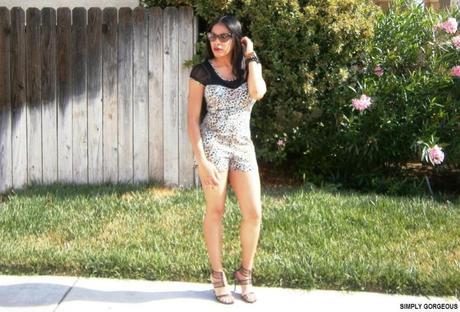 OOTD Deets:
Animal Print Romper–DD's Discounts
Brown Heels–Shiekh Shoes
Sunglasses–Dollar Tree
How do you style your rompers? Dressy or Casual? Let me know in the comments.
Stay Connected!