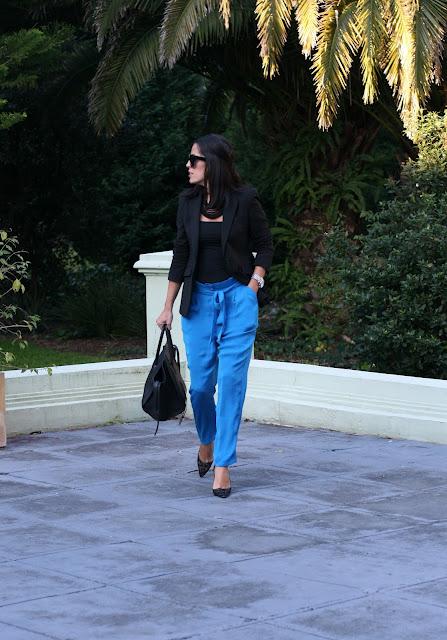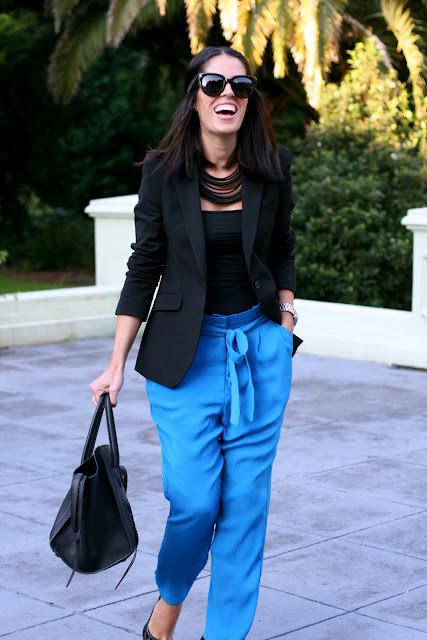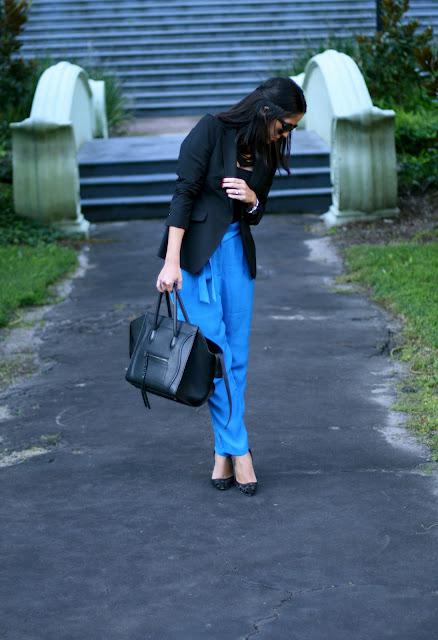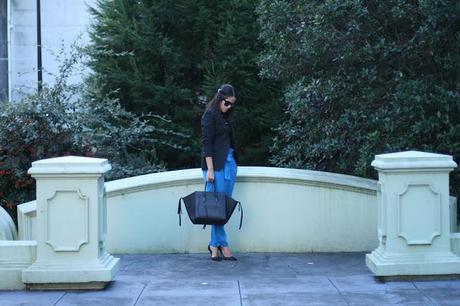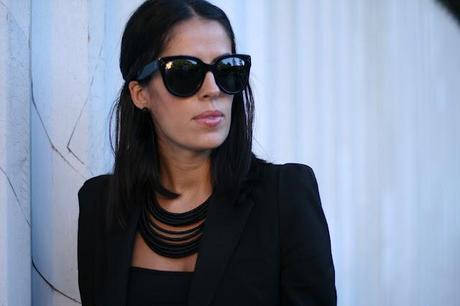 Photos: Harlow Sunny
Hello People,
Yes, you could say that I feel Black & Blue right now so it was only fitting that I named this post accordingly!
These pants are possibly one of the more comfortable pairs I own, the fabric is super soft, the pants loose fitting but easily dressed up with none other than treasured shoes by Mr Manolo.  Shoes that, well, let's just say are seeing their last days!  Sorry I have been offline - life is chaos but in a good way, I am not complaining!
We are heading into colder weather now but that won't stop me from combining brights with deeper darker looks!  After all Ms Wintour did say recently that although we are in the midst of a global financial crisis we should all embrace some color in our wardrobes to make the gloom & doom less traumatic!   Some very wise advice don't you think?!
Big Love, LSB xoxo
Pants: ASOS (old) Jacket: Zara Top: Kookai Shoes: Manolo Blahnik Bag & Sunglasses: Celine Accessories: Diva, Michael Kors, Vintage