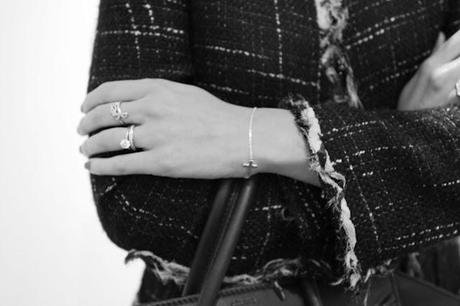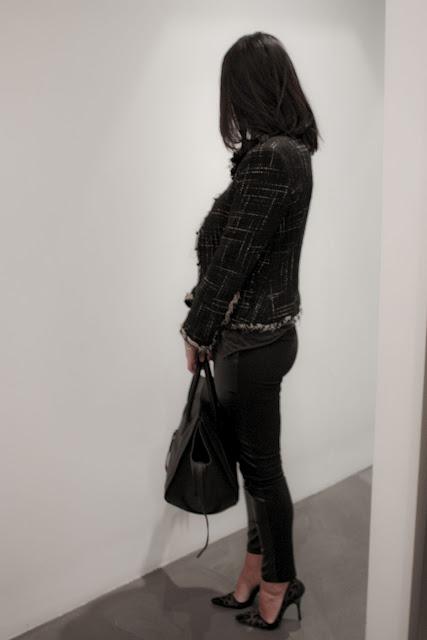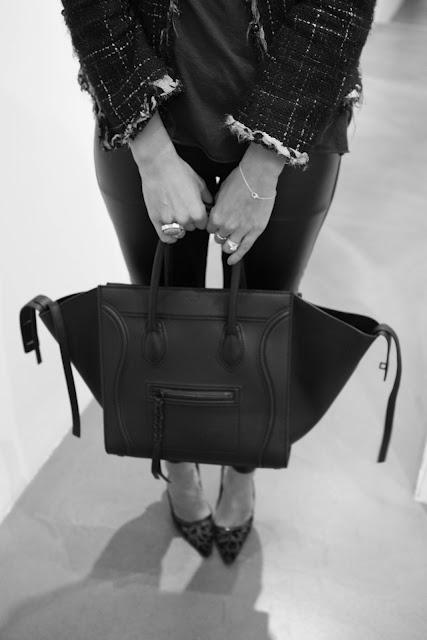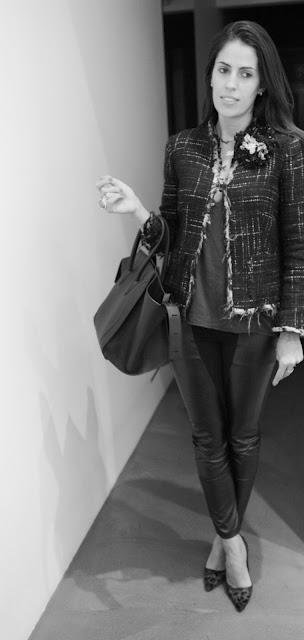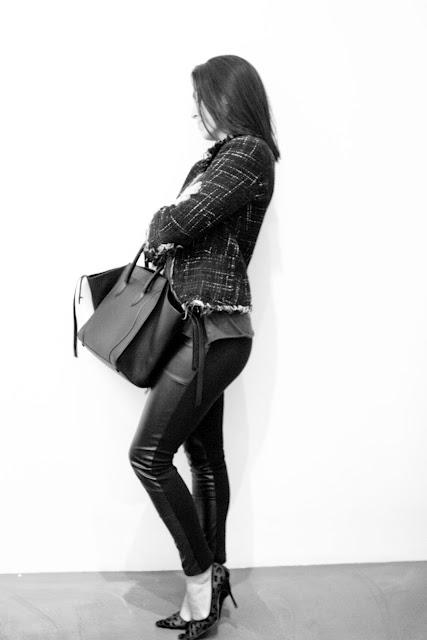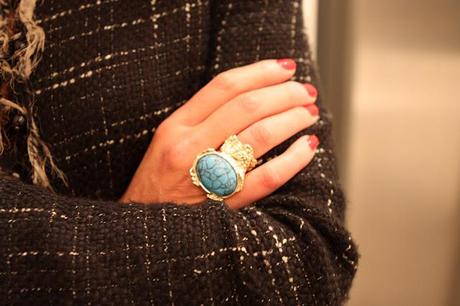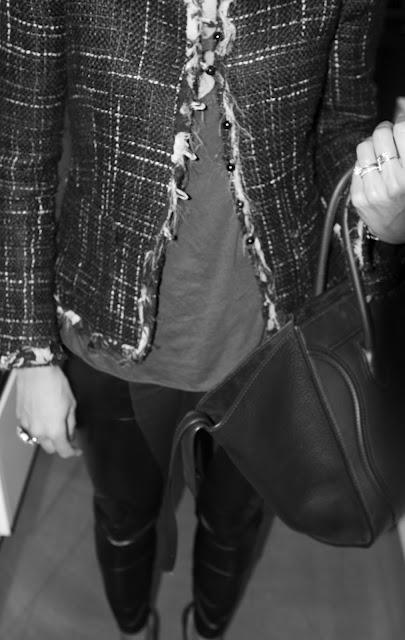 Photos: Mr LSB
Hello Beautiful Blogger Friends!
A quick post just after work.  Mixing up textures and tones of black and throwing in some turquoise to give it some kick.  It certainly has moved to Autumn in Sydney and after my lovely wardrobe / jewelry tidy I feel so much more together.... it also helps to have the AMAZING on my arm to rock my world every time!  What do you think of some black & white photography?
Have a great evening / day where ever you are!
Big LoveLSBxoxo
Jacket: Zara old (similar here)T-shirt: American Vintage oldLeggings:
Queens Wardrobe
Shoes: Manolo BlahnikBag: Celine Phantom BagAccessories:
ASOS
, Forever New, My Name Necklace, Forever 21