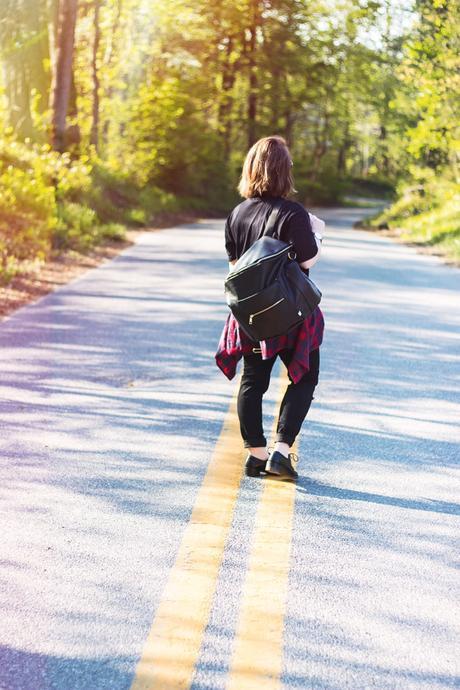 I have never really been someone who makes practical decisions. I follow my heart and the wind... I make decisions that will make me happy and I go for what I want. An example of this would be my move to DC a year and a half ago (can you believe it's been that long?). It was spontaneous; I had always said I would never live on the East Coast... But plans and hearts change.
Since moving, my life has felt like one big vacation (with a few moments of reality thrown in). It's been blissful, adventurous, educational, and spiritual. I've seen more than I ever thought I would, traveled to places I've never been and revisited a couple I have. I've met wonderful people and lived with family whom I adore (that is the hardest part to leave). It's been just what I was hoping for.
When I moved, I wasn't only looking to gain new experiences, I was also hoping for some healing. Where I live is fairly secluded from the world, but close enough to make exploring possible. Being near the ocean and away from the world has helped to clear my soul of the garbage it was harboring. Being able to explore has rejuvenated me like nothing else can. I have felt awake and alive in a way that I didn't know was possible.
But... as a young, single adult who should be spending a lot of time with other young, single adults... this place is more of a temporary haven rather than a permanent residence. With my new website and the need for socialization, it just makes sense for me to move back to Utah, at this time. It is such a bittersweet decision. One that I will question and cry over, many times. But it is a decision that I know is right and good and smart.
***
So, now that the news is out, it's time to start planning and preparing! To help me get started, Fawn Design sent me this amazing bag! The faux leather is top notch and I love that it can be worn backpack or messenger style. The inside is made to wipe clean (geared towards mom's, but something we could all benefit from), and there are pockets for everything! This bag is going to be stuck to my side during my journey home. It will hold the essentials and then some! It really is the perfect adventure bag, I can't wait to see where we go, together...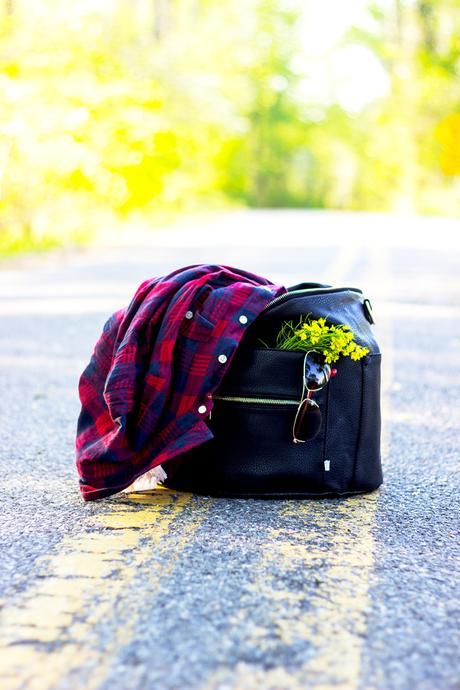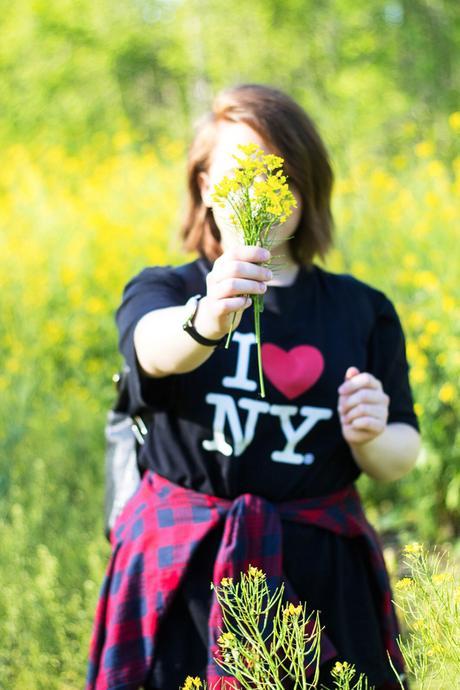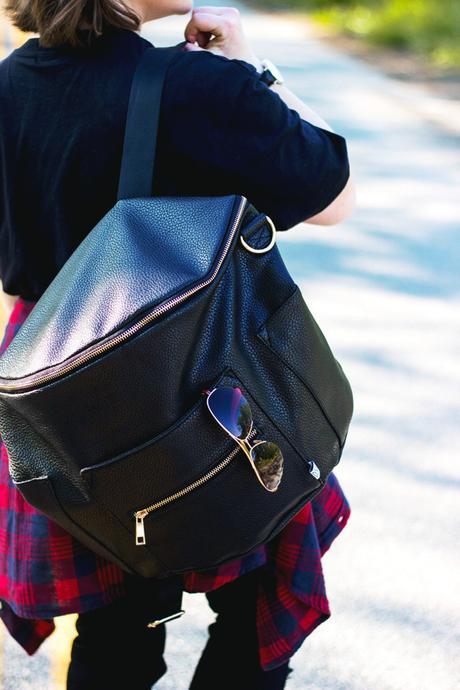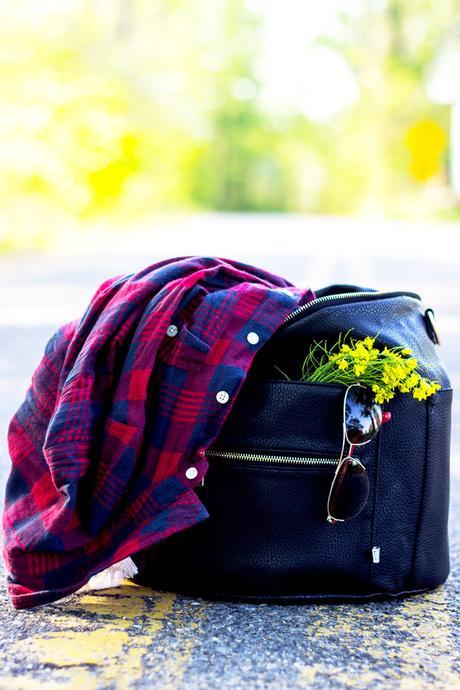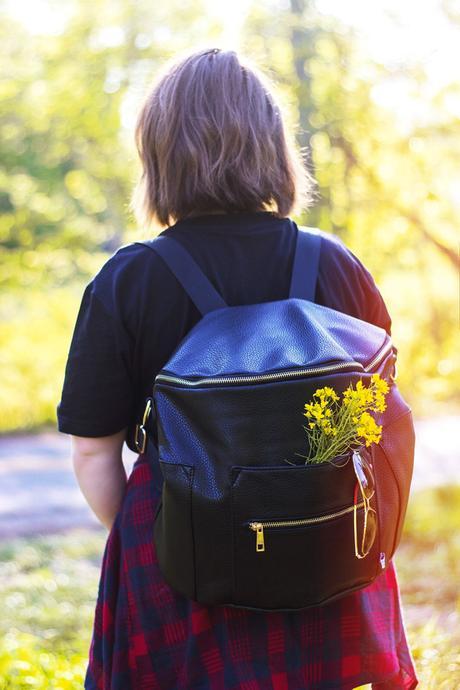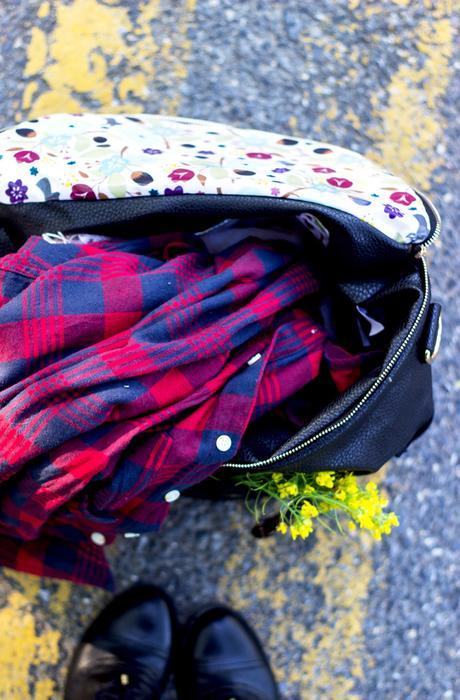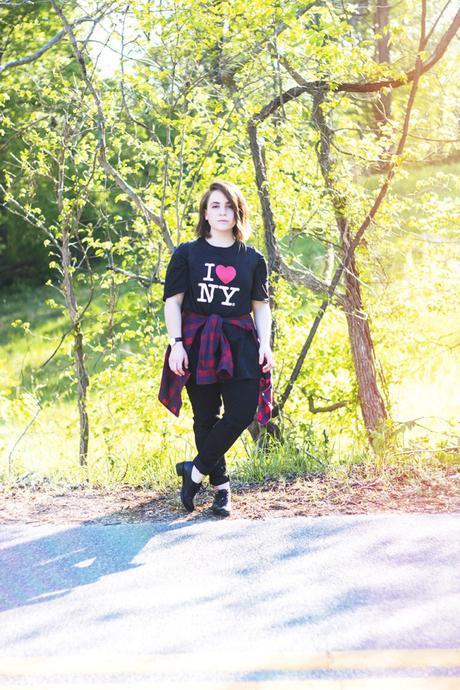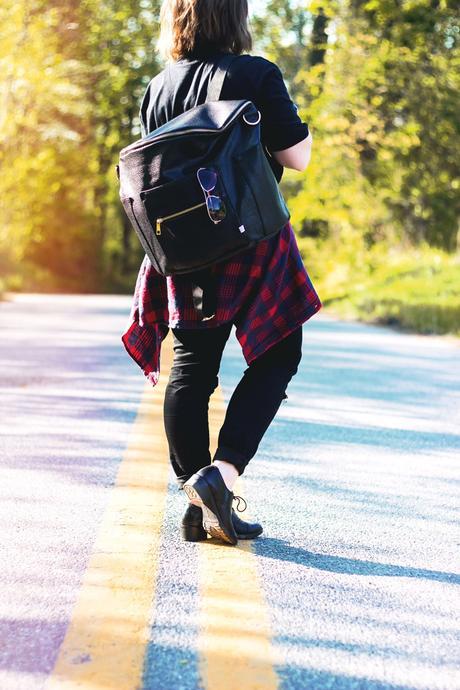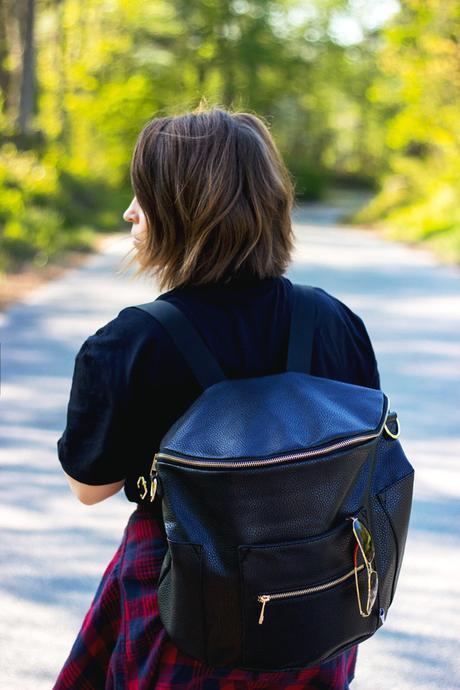 bag- c/o fawn design




shirt- new york souvenir shop


plaid shirt- target (similar)
pants- c/o lulu's
shoes- nordstrom


sunglasses- marc jacobs




watch- c/o daniel wellington


I'll be making my journey home in a cross-country road trip with my dad. I've let him know that I want to see the sites this time, so I need your advice, especially if you live somewhere between DC & SLC... Where do we stop? What do we see? What is worth driving out of the way for? I haven't decided which route to take, yet (north, middle, or south?). Any advice would be appreciated!
Also, be sure to check out Fawn Design! They just launched their site this week and their bags are going/ have gone quickly! This makes a wonderful mother's day present for new mom's/ mom's with young children. It also makes a great gift for someone like me, who needs a great and easy-to-clean travel bag. Or for anyone who appreciates quality for that matter!