Tuesday 23rd August 2016
On the eve of what would become my second walk in Shropshire, I returned to my camp site with a need to purchase lunch for the next day.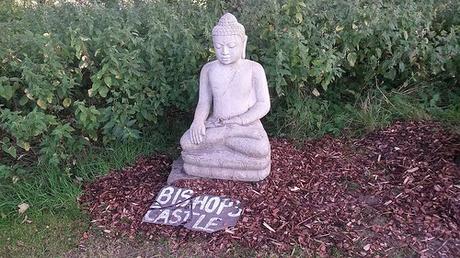 During my trip to Harry Tuffins near Churchstoke the day before, I walked the many aisles without finding a single sandwich. While I did buy some other things, I must admit, I do like my bread.
Fortunately, the tiny town of Bishop's Castle is only a ten-minute walk from the Foxholes Castle camp site (they do mention this frequently across their website).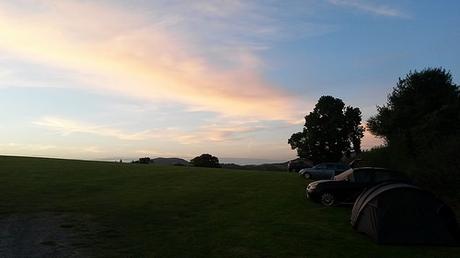 I even pitched my tent on a portion of the Shropshire Way (leading to and from the town) that crosses the camp site. I was not the only visitor to do this (terrain was fairly flat, close to the hedge) but I wonder whether any laws on the obstruction of public rights of way are relaxed, when it comes to a camping area.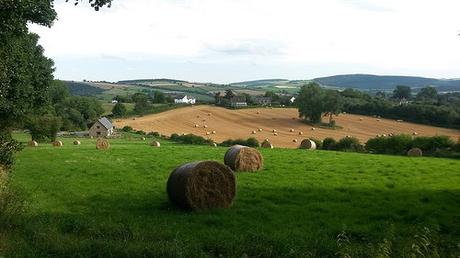 As a right of way, it is very clearly signed across its short stretch of the field and the site owners have even installed a large map nearby, so you can see where it goes. As you begin to descend quite sharply, the views suddenly awaken ahead of you.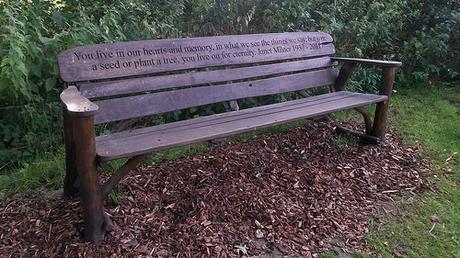 Along with the Buddha statue, there's a welcoming bench for anyone wishing to pause (had I found this sooner, I could've quite happily sat here to read a book (as someone who does not own a camping chair).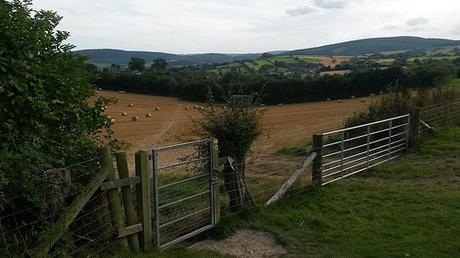 But within ten-minutes of the walk, I was leaving the fields behind to enter the town from the north.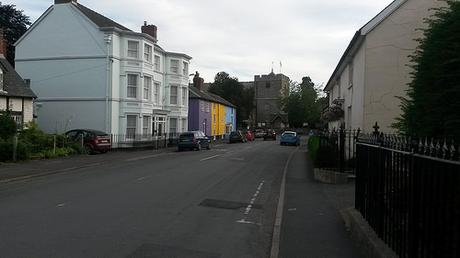 I made an unintended left-turn at the top of the road (not spying the fingerpost ahead, pointing to my right) and, with my map back at my tent, I found myself descending towards frequent traffic with no shops or a church in sight.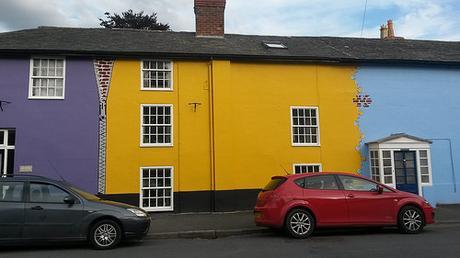 Soon enough, I found my way towards the center via the free-to-use public car park. A little further on, I had to stop and admire the paintwork that adorns these two houses. I'd expect something like this in a city like Bristol. But in an old, medieval town… It could almost seem out of place, if it wasn't so humorous.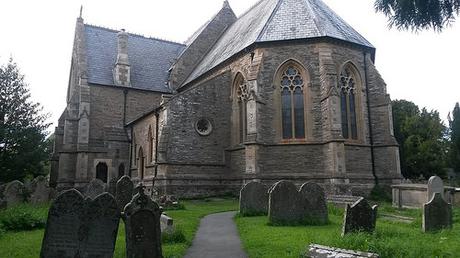 By now, I knew that the shop I'd intended to reach was back up the hill along my return journey. Before that, I paid a visit to the local churchyard.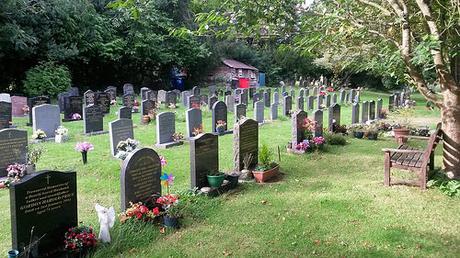 There seemed to be an enormous number of graves here, for what, to me, seemed like a fairly small and compact town. As I made my way back towards the lychgate, I passed the 'groundsman' [I don't know what you call them – anything but gravedigger!] who, on passing, spouted something fast in an Irish accent about getting his shoes covered in grass, followed by intense laughter… I returned a more controlled laugh and walked on.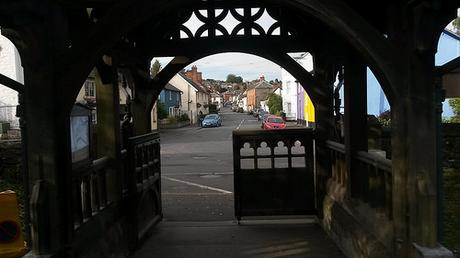 If you explore Bishop's Castle on Google Street View, I believe it shows a smaller Harry Tuffins store right next to the petrol station. Well, now, it's a Spar – and, unlike one I found in Cornwall in July, they do stock sandwiches. It was a reasonably sized store. With enough sandwiches for the next two days, I think I also bought some sausage rolls and maybe a 'juicy' Drench drink, just to see what they were really like.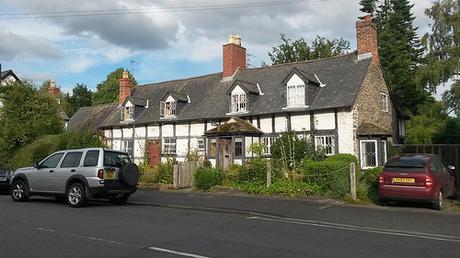 On the way back up, in what was a fairly steep climb, I could admire more of the surrounding architecture.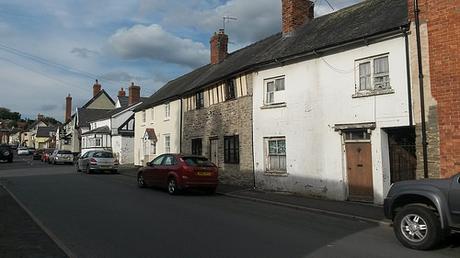 Parts of the street, I felt, were reminiscent of Glastonbury, with houses leaning towards the road.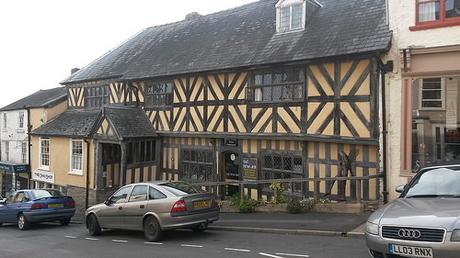 Here, I thought I'd photograph the House on Crutches; a museum of local history, set within a building that dates back to Elizabethan times. While this blonde and brown Tudor-style structure is eye-catching, it does lack the defining 'crutches'.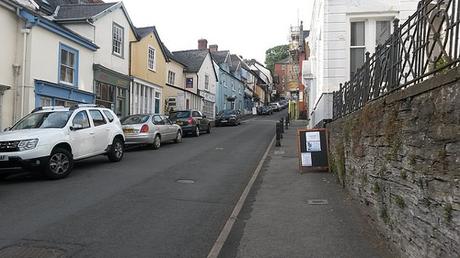 Ten-minutes of uphill walking would follow, before I arrived back at my tent in preparation for an evening meal. A good night's rest was in order, ready for the walk that I had been waiting for, on Wednesday!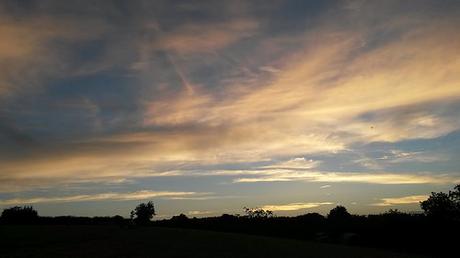 Thanks for reading.