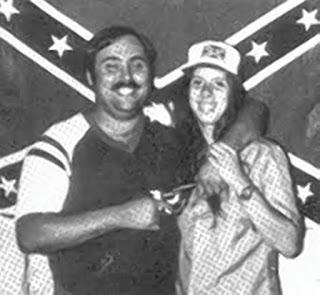 Judith and Alvin Neelley, in front of a Confederate flag
(From New York Daily News)
We have been operating under the assumption that
former federal judge and wife-beater Mark Fuller probably is the worst person Birmingham attorney Barry Ragsdale has represented
. But Fuller, it turns out, is not even close. That distinction almost certainly belongs to Judith Ann Neelley, who is one of the most notorious murderers in American  history.
As for Ragsdale, we're not talking about any old Alabama lawyer. U.S. Sen. Doug Jones (D-AL)
has enlisted Ragsdale to fight off any legal challenges
to Jones' attempt at a takeover of the Alabama Democratic Party (ADP). Is it part of Jones' "progressive vision" to align himself with an attorney who has represented perhaps the most crooked U.S. judge ever to serve in Alabama and a murderer of historic proportions?  Has Jones lost his mind, or is his alliance with Ragsdale a sign that the senator is a DINO (Democrat In Name Only), beholden to the right-wing interests who helped put him in office? If Jones succeeds in taking over the ADP from current leaders Nancy Worley and Joe Reed, does that mean both parties in Alabama essentially will be controlled by Republicans?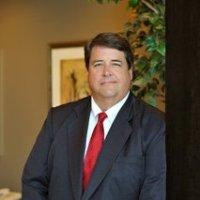 Barry Ragsdale
Let's examine a May 2018 article at
al.com
about Neelley's parole hearing. Title of the story is "
Judith Ann Neelley waives parole hearing in teen's brutal 1982 rape, murder
":
After years of fighting for a chance to be released from prison, Judith Ann Neelley is giving up her shot at parole.


Neelley, 53, was convicted in 1982 for the rape and murder of 13-year-old Lisa Ann Millican. She was set for a parole hearing on May 23, but according to her appellate lawyer Barry Ragsdale, she has waived the hearing. . . .




Originally sentenced to death, Neelley had her sentence commuted to life in prison by former Alabama Gov. Fob James before he left office in 1999.


His order, however, did not specify whether Neelley would be eligible for parole. The legislature changed state law in 2003 specifically to block Neelley from the possibility of parole, but earlier this year a federal judge ruled that law unconstitutional. . . .


Ragsdale said he recently visited Neelley, and told her about the media coverage she was receiving and about the Millican family's concerns regarding her parole hearing. "She said, 'Do we have to make [the Millican family] go through that?'" Ragsdale said. He told her no, and that's when she decided to cancel the hearing.




Ragsdale has represented Neelley for three decades during her appeals. He said throughout the years of legal battles, Neelley didn't start seriously thinking about parole until the hearing was quickly set in April. And, she didn't think the board would grant her release.
How did Judith Ann Neelley make history? A 2018 article from the
Atlanta Journal-Constitution (AJC) 
provides details. The headline reads: "
No parole for Georgia woman who raped, tortured, murdered girl in 1982
":
Judith Neelley, the youngest woman ever sentenced to be executed in the United States, will remain in prison for the 1982 murder of a 13-year-old Georgia girl, according to a decision reached by the Alabama Board of Pardons and Paroles 18 years after the then-governor commuted her death sentence to life in prison.


Neelley was 18 and a mother of three when she was sentenced to the electric chair for kidnapping, raping, torturing and killing Lisa Ann Millican. Neelley spotted Millican outside a mall in Rome, Georgia., then took the child to Alabama. Among other atrocities, she injected the child repeatedly with drain cleaner, shot her in the back and dumped the body over a cliff. . . .


This was the first time Neelley was considered for parole since then-Gov. Fob James commuted her death sentence to life on his last day in office — only three days before she was to be electrocuted. She will next be eligible for parole in 2023.

Neelley had told the parole board she wanted to waive consideration now, but leave open the option for parole later.
How horrific were Neelley's crimes? Here is more from the
AJC
:
The 13-year-old Millican was the first of two people Neelley admitted to killing in the fall of 1982. The child's body was found Sept. 28, 1982, while 23-year-old Janice Chapman was killed in North Georgia on Oct. 4, 1982.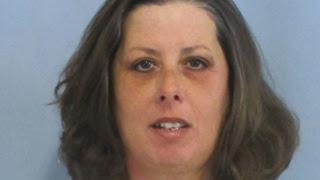 Judith Ann Neelley mugshot
Neelley, looking for a young girl for her husband, saw Lisa outside Riverbend Mall in Rome, Georgia, where the teenager had gone for an outing with other adolescents from Ethel Harpst Home in Cedartown.
Judith Neelley and Alvin Neelley took the girl to a Scottsboro, Alabama motel, where they both sexually assaulted her over several days until they took her to the edge of Little River Canyon in Fort Payne, Alabama It was there that Judith Neelley injected Millican six times with Drano and Liquid Plumber and shot the still-conscious girl in the back. The Neelleys then dumped Millican's body over the edge of an 80-foot cliff. Police found it on the canyon floor four days later.


The next week, the Neelleys were again in Rome, where they kidnapped Chapman and her fiance, John Hancock. They shot the couple, leaving them near a back road in Catoosa County in northwest Georgia.Hancock survived and identified Judith Neelley, who was sentenced to life in prison in Georgia for kidnapping Chapman and Hancock.
How did Ragsdale get involved with the Neelley case, going back more than 30 years? That is not clear, but this from his bio at the Sirote and Permutt Web site gives some insight:
About Barry Ragsdale 
Barry is a trial and appellate lawyer in our Birmingham office. Barry represents plaintiffs and defendants in complex commercial and business litigation, including antitrust, shareholder, and closely held corporate disputes and class actions. Barry also represents parties in trust and estate litigation in both state and federal courts.

He represented on a pro bono basis the only death row inmate to have her death sentence commuted by an Alabama governor in more than fifty years.
That highlighted last sentence is a reference to the Neelley case. To be sure, Judith Ann Neelley is entitled to a vigorous criminal defense -- and Barry Ragsdale is entitled to provide one. But does that qualify Ragsdale to be Doug Jones' enforcer in an effort to take over the Alabama Democratic Party? Jill Simpson -- retired lawyer and longtime progressive political activist in Alabama -- says the answer is no. From a post
at Simpson's Facebook page
:
Barry Ragsdale represented Judith Ann Neelley the woman who murdered a 13-year-old girl shooting Drano into her veins after allowing her husband to sexually molest her, then pushing her off a cliff at Little River Canyon. Republican Gov. [Fob James] changed the  sentence that Judge Cole gave Neelley, putting her on death row. So folks in Montgomery tried to keep Judith from ever getting parole, and then along comes Barry Rahsdale and gets the law declared unconstitutional. This is the guy who is going to represent the New "Doug Democrats" in their fight against Alabama's Real Democratic Party? It just keeps getting better and better. . . .
Notice the confederate flag behind Alvin and Judith Neelley and the gun (in the photograph). I am not sure, if I was Barry, I would brag about representing in my firm bio Judith Ann Neeley; she is one of the most notorious killers of all times. Does the new "Doug DINO Democrat Party" want an attorney, who is associated with such a heinous child killer and molester, representing the party? Doug Jones really knows how to pick a lawyer for Alabama Democrats.
And
people think Nancy Worley and Joe Reed make goofy decisions
? Doug Jones' supporters in the Alabama Democratic Party seem to think he brings a certain professionalism and class to the proceedings. For a heavy dose of "class," those folks should check out the clients of Barry Ragsdale, Jones' hand-picked legal enforcer.