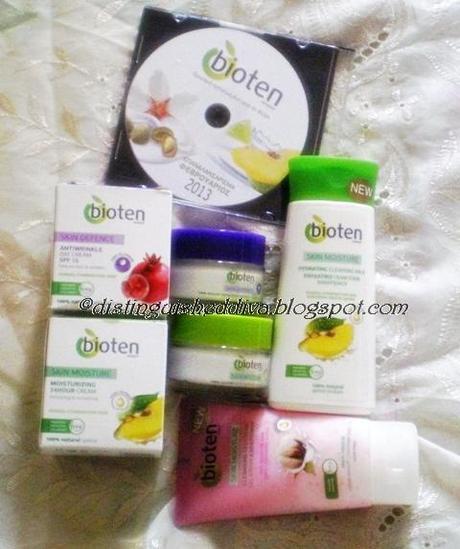 Happy Day Beauties!Today in Greece is the beginning of the Greek Carnival, our own sort of Halloween.We celebrate today with a lot of food and drinks but mostly meat we call  souvlakia.I received a beauty box from Bioten last week and I have been waiting to share their products with you.I started buying their products last 2 years ago when all the financial situation of my country made me understand that during this hard times, we have to support our own local products and buy from local business to help them grow.I told all about my choice of buying from local enterprise in my post here and you were all so supporting and kind.When I find Bioten products I was thrilled to try them out for the following reasons
1.They are GREEK products 100%2.They are made with 100% natural ingredients.3.They do smell so so good too.4.No paraben, colorant or any form of chemical substance.5.Animal cruelty free company.So tell me what is not to love at first? When I went shopping with my mom that is rally encouraging of my choices always she bought me their products and I love them after using them that I even sent a long email to the PR of their company and telling them of how please I am of discovering their items.So when I received this beauty box of their newest products in the mail,I was thrilled and also wanted to share with you my new Greek beauty love.The box contain: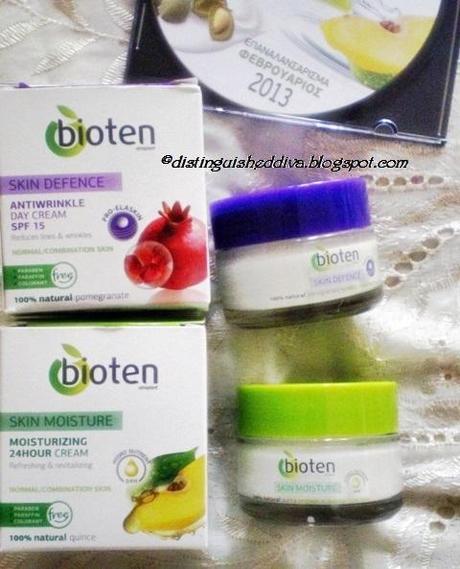 1. 24 Hours Skin moisturising cream made from natural quince.I started using it already yesterday so I can give you a full review soon.I can assure you it smells amazing.2.Skin Defence Anti Wrinkle Day cream made from pomegranate one of my favorite fruits.I am still young for this but since my mom is away in Germany I feel tempted to try it just because it smells awesome.Too early too soon? maybe but prevention is better can cure right? OK I am still debating to try it so maybe I will give it to my friend, she said to me " Oh come on your dark skin never wrinkle anyway" a lot of people say this to my mom and I am really not sure why this happened but I guess black don't break lol.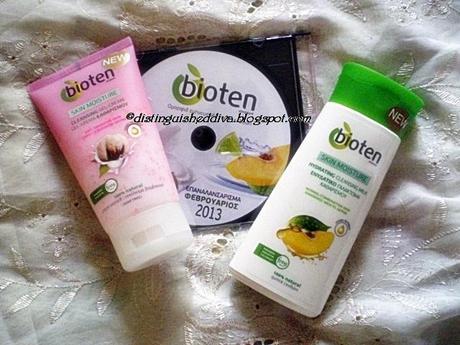 3.Skin Moisture Cleansing Gel-Cream made from cotton extract and its is soap free.If you follow me on Instagram you will know I am using on of their cleansing gel at them moment, so I am keeping this one till that one is finish.4.Cleansing milk from nectar for removing make up at night.Its is amazing and I will write a total different post on make removing soon and if you want a review that one too will be done.5. A CD with more details on their company and products.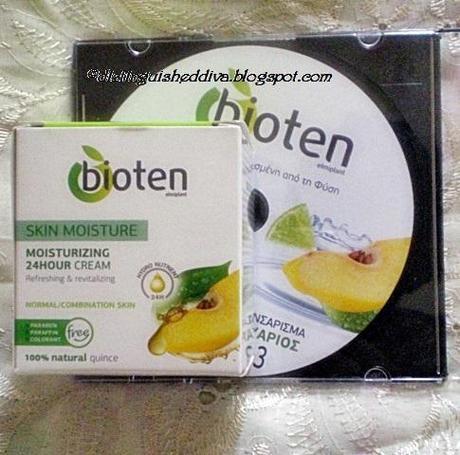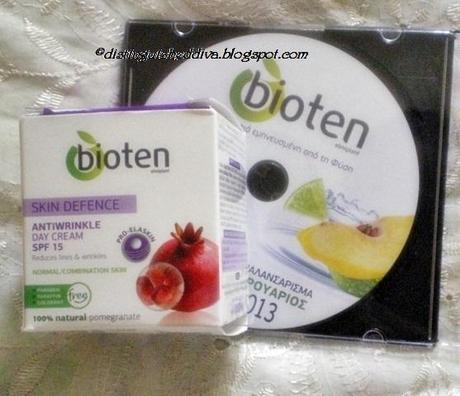 If you are curious to try their products and read about their work.You can check their site Here, you don't have to speak Greek, the site is available in English, Portuguese, Russian and Serbian.I went shopping yesterday and bought some Bioten products myself to giveaway to a lucky reader.So stick around till I figure out and collect  my new beauty loves to give to a lucky reader.So on of you may be the lucky one.Thank you so much for reading and take good care loves.Bisous.

*This items were sent but all opinions are solely mine.