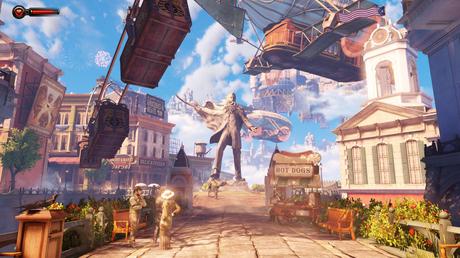 PlayStation Plus members will be able to pick up BioShock Infinite, Outlast and more for free later this month, Sony Computer Entertainment Europe PS Store and Plus content manager Chris Howe announced via the PlayStation Blog Europe.
PlayStation Plus members with a PlayStation Vita will get Tecmo Koei's Dynasty Warriors Next and ModNations Racers: Road Trip. PlayStation 3 owners will have access to post-apocalyptic first-person shooter Metro: Last Light, as well as Irrational Games' BioShock Infinite. All four games will be available Jan. 29.
It's another pretty good month for PS Plus users in Europe.