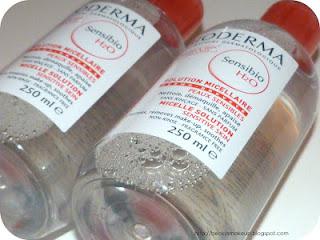 When Anna from
Vivianna does Make Up
mentioned the Bioderma  Sensibio H20 I was intrigued to say the least and a little excited! I just knew I had to get my hands on some, and so I did...not 1 but 2 bottles of the 250ml version.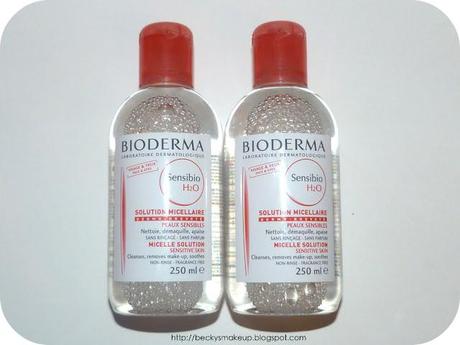 Aimed at sensitive skin this little gem cleanses, removes make up and soothes. It is basically water in a bottle that actually does remove make up, even stubborn eye makeup without irritation! Unlike conventional make up removers this removes it via micro emulsion meaning that it dissolves the products as opposed to moving them around your face until you rinse. This does not have to be rinsed off so you just basically use a cotton pad to remove your make up until the pad is clear, I used 3 until all scraps of makeup had been removed.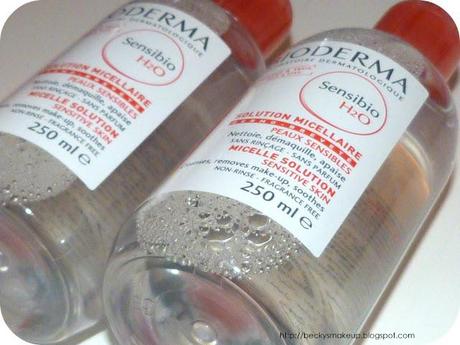 The product is fragrance free and feels so refreshing on the skin however dispite being aimed at sensitive skin my skin did feel slightly tight/dry after use but once I had used my Liz Earle Cleanse and Polish and moisturised I was good to go! 
I purchased mine on eBay for roughly a tenner, I know it is much pricier in the shops. I would not say this is my fave product of the month so far, but time will tell :) but it definitely hits the spot for removal of make up thoroughly!