Hey, there's more events other than the Cannes! 
Without further ado, it was Adele who won most of the awards. 
Therefore, I'll skip the lengthy list of winners, and move on to the fashionable looks of the celebrities that night.
These are not my faves but they caught my attention.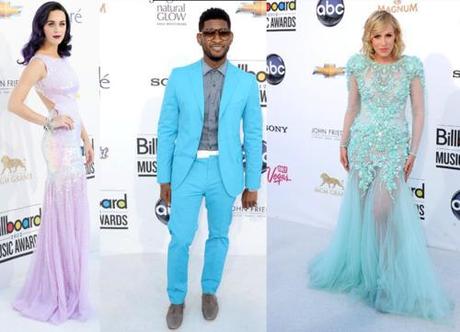 -Katy Perry in a lovely lavender backless gown by Blumarine that matches her violet curls.
-Usher wore cerulean blue suite and denim shirt and gray oxfords.
-Natasha Bedingfield in a mint green jewel embellished gown.