TAKEAWAY: Germany's Bild has the 3.0 version of his pop driven app out, and it takes tablet storytelling to its next fun level. We take a look in this segment of The iPad Lab
The new Bild app 3.0 version is here

Take a short tour of the new Bild app
It is the 3.0 version of that most energetic of news apps—-Bild's.
The new version premiered Tuesday and Frank Deville, our Europe blog correspondent could hardly keep his fingers off his iPad screen, immediately Skyping me so I could see all that was new and different on the new app. "It is faster, more exciting and with much more multi media," Frank said after doing his first tour of it.
For starters, crisper resolution all of the photos for the new display of the iPad 3 retina screen.
As readers of TheMarioBlog know well, I am the #1 fan of Bild's app: it uses the tablet to its fullest potential (that's what we thought until we saw this 3.0 version), it takes stories that are interesting but flat in the print edition, and makes them come alive in some pop up way at the touch of the screen, it surprises when the least expected happens (did you see the one where Jennifer Lopez' trademark derriere moves?).
Now, the new version goes beyond: in most cases, the finger does not even have to touch the screen for something to happen.
Click on a story, which then appears full size on the screen, but, without the user doing anything else, elements pop up——type or additional photos or a pop up mini story.
Then there is the additional photo galleries that the user simply pulls with a tab, to reveal images related to the story.
In yesterday's edition, a story about Tony Scott——the well known Hollywood director of such mega hit films like Top Gun, who jumped to his death from a bridge in Los Angeles Sunday—-included icons that amplified the story via audio, video, photos and text.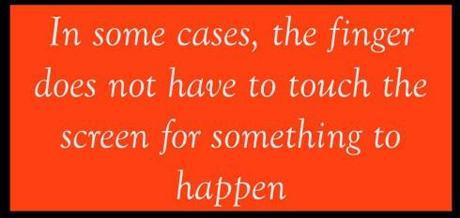 Surprises are everywhere, open up a drawer and the text of the story emerges from it; there is a TV set on a table that has a video going on that can be amplified and watched.
Like this, the new Bild app is full of visual pop up excitement, and all of this on only ONE edition of the colorful newspaper.
I recommend that you take a look at this new Bild app.  I know that not everyone has the means to do such high flying tablet pop ups, but what we see in this app is the type of examples that we need to look at so that we can eventually translate its energy to our own, one story or pop up at a time.
There is no place for the totally static news app as we head for the last quarter of 2012. I can't wait for one of the so called "serious" newspapers to start making some moves in the direction of a more pop up driven app.
This new Bild app shows us how much fun it can be.

What's new?
Optimized layout with better navigation, important news highlights and full page coverage for each story.
A lot more space: as in four big main stories per edition.
Optimized resolution of all photos adapted for the retina display of the new iPad 3.
More stories to read and new content as in : special pages for important events, Twitter news from reporters on the grid; in every edition, extra photos, videos and interactive graphics, along with panoramic videos and pages exclusively created for iPad 3.
The subscription packages
The first 30 days are free.
The subscriptions work as follows:
—One month: 12,99 EUR /$15.99 USD
—Three months: 34,99 EUR / $28.99 USD
--One year: 119,99 EUR /  $99.99 USD
For more information from Bild about its new app (In German):
http://www.bild.de/digital/multimedia/bild-apps/heute-startet-die-neue-ipad-app-25749994.bild.html
SPD

: Speaker Series Begins with "News You Can Use

"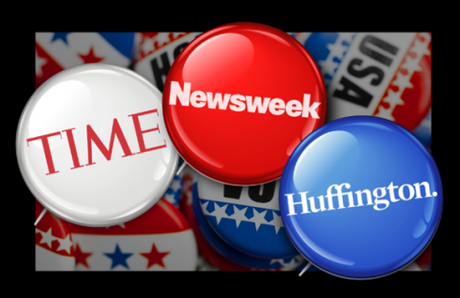 (Joe Zeff Design Illustration, courtesy of

SPD

)

Tickets are now available for the Society of Publication Designers' first Speaker Series event of the fall, "News You Can Use," scheduled Sept. 10.
For more information:
http://www.spd.org/2012/08/speaker-series-begins-with-new.php
SND

Scandinavia Space 2012 conference

Still time to get a spot to attend the SNDS conference in Copenhagen, Sept. 27-29;

For more information:
SNDS workshop ever. Read all about SPACE 2012 here:

http://snds.org/get-your-own-space-guide/#more-1852
The iPad Design Lab: Storytelling in the Age of the Tablet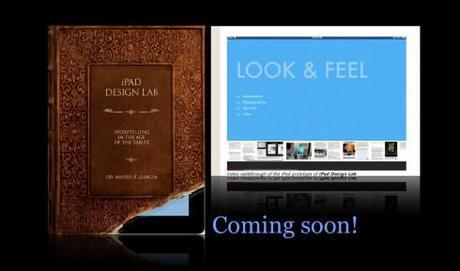 Video walkthrough of the iPad prototype of iPad Design Lab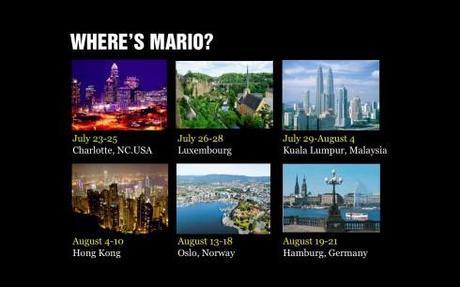 Mario Garcia's upcoming speaking engagements: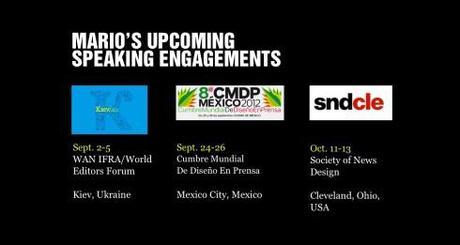 WAN-IFRA World Editors Forum, Kiev, Ukraine, Sept. 2-5
http://www.wan-ifra.org/events/64th-world-newspaper-congress-19th-world-editors-forum
Cumbre Mundial de Diseño en Prensa 2012: Mexico City; September 24-26
http://www.cmdprensa.com/mx2012/
SND (Society of News Design) Cleveland; Oct. 11-13
TheMarioBlog post #1081