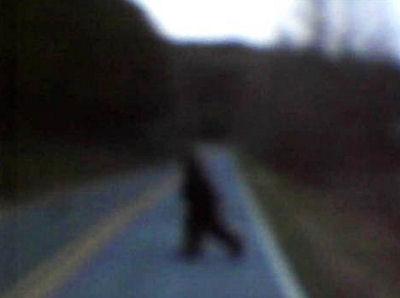 Thomas Byers from Shelby, North Carolina, USA, says he has captured a
video of Bigfoot
. On the evening of Tuesday March 22, he and a friend were driving down Golden Valley Road in northern Rutherford County in North Carolina just off Highway 226 when they both observed a large upright brown furry animal between six and seven feet tall come up out of the field beside the road.
Om this site - where you can see the video he took - he says:
It was truly amazing. But as I stood there filming it I saw and felt the hairs standing up on my arms. It was one of the most amazing things I have ever seen. One thing I know is the smell of it was horrid. It smelled like a cross between road kill and a skunk. And it did not like the fact that I was there on the road with it. In the video you can hear it snarl or growl at me as it crosses the road.
related posts:
Stabilized Bigfoot Film
The Presurfer