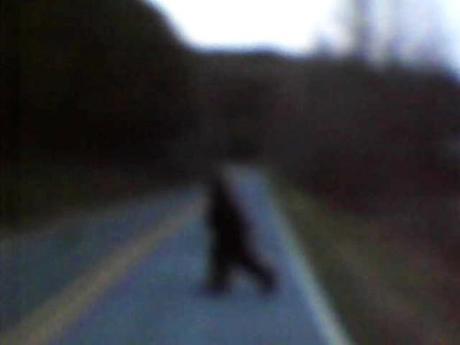 CDTF will be back, for real, this afternoon, but for now, let's discuss this little video that has popped up around North Carolina. 
It is a short film by Thomas Byers that purportedly captures Bigfoot on camera in Rutherford County, North Cackalacky.  Byers has named his creature friend "Knobby," and describes him as a six or seven-foot tall monster that smells "like a cross between road kill and a skunk."  I am rather suspicious, but I am still entertained by the idea that Bigfoot or the Lochness Monster exist.  So what do you guys think?  Is this dude just looking for a hot five minutes of internet fame?  You should check out his sort of crazy website.  Personally, I think this is the reason why Shaka Smart turned down the N.C. State coaching job.  I'm sure it had nothing at all to do with the fact that their program is sort of a disaster.  Then again, Knobby might be running away in this video because he was offered the N.C. State coaching job.    
 Enjoy your Wednesdays and check back later!