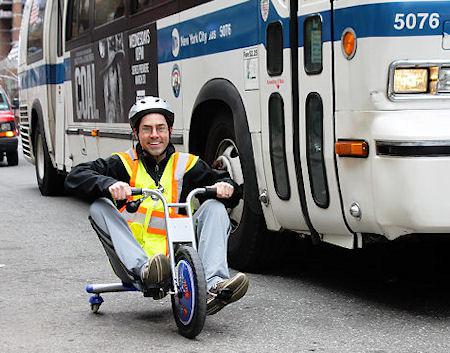 New York City comedian/filmmaker Mark Malkoff has been featured on 'The Today Show,' 'Good Morning America,' and 'The Tonight Show with Jay Leno.' His latest project was to prove that a child's Big Wheel is faster than a New York City bus. He raced against an M42 bus in a one-mile trek across 42nd Street, from 10th Avenue to Madison Avenue.
Since riding on sidewalks is illegal in New York City, Malkoff was forced to
race the bus
in traffic. Mark said:
The race made me feel like I was part Evil Knievel, part Lance Armstrong, and part Steve O.
(thanks Mark Malkoff)
The Presurfer