We talk an awful lot about how proud we are to see country music making an impact in Ontario… but let's not forget just how HUGE county has been in Alberta for a long, long time!
Part of that country music tradition is the Big Valley Jamboree in Camrose, Alberta for more than 20 freaking years. It's an impressive stretch that has seen some of the biggest and best in country music make the trip out to entertain fans over a full weekend every summer.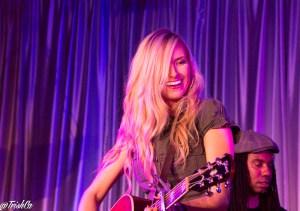 This morning the good folks at BVJ announced new additions to the
2016 lineup
, spreading out 7 new acts over the 4 festival days. We can only imagine how happy Doc Walker, The Doll Sisters, Lindsay Broughton, Clare Bowen & Charles Esten (ABC's Nashville), Alee, Lindi Ortega, and The Dead South.
You add those names to headliners Randy Houser, Dierks Bentley, Blake Shelton, and Carrie Underwood – and impressive lineup to say the least, and it makes us wish we were taking a road trip west this summer. Heck, maybe we will.
Here's a look at the BVJ lineup so far (more names are coming!) on March 15, 2016.
Big Valley Jamboree 2016 Lineup
Thursday
✨ Randy Houser
✨ Doc Walker
✨ The Doll Sisters
Friday
✨ Dierks Bentley
✨ Jo Dee Messina
✨ Collin Raye
✨ Aaron Goodvin
✨ Lindsay Broughton
Saturday
✨ Blake Shelton
✨ Gary Allan
✨ Autumn Hill
✨ Clare Bowen & Charles Eston
✨ Alee
Sunday
✨ Carrie Underwood
✨ Sam Hunt
✨ High Valley
✨ John Michael Montgomery
✨ Lindi Ortega
✨ The Dead South
Stay tuned for more names, more excitement, and more news from the Big Valley Jamboree!
Be Awesome!