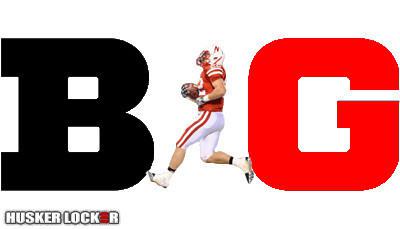 by Brian Towle
Admit it, you woke up and smiled just a little bigger today. I certainly did. Everyone knows that Brett, Erin and Greg did. I'm pretty sure that Brandon did too assuming he actually went to bed in the first place.
You prepared for work or school with some extra spring in your step. Brushing your teeth, getting dressed and going wherever the winds took you was a touch easier.
Everybody in Big Red Country knew that no matter what happened today, the talk about one day joining the Big Ten conference was all in the past. Finally, Nebraska as an athletic department and a university as a whole can officially be mentioned in the same breath with Michigan, Ohio State, Penn State, Northwestern and every other Big Ten school as a bona fide member of the conference.
The moment that all Husker fans had been waiting for since that fateful Friday afternoon 13 months ago has finally happened. So many remember seeing Jim Delany, Harvey Perlman, Tom Osborne and even Bo Pelini cracking smiles. All of them truly happy about what the regents had just voted in approval of.
There's no doubt that for a fleeting holiday weekend, all members of the University of Nebraska, both academic and athletic, can celebrate that the winds of change are blowing heavily. As a matter of fact, you can safely say that this is several holidays' worth of happiness and pride crammed together for Big Red fans.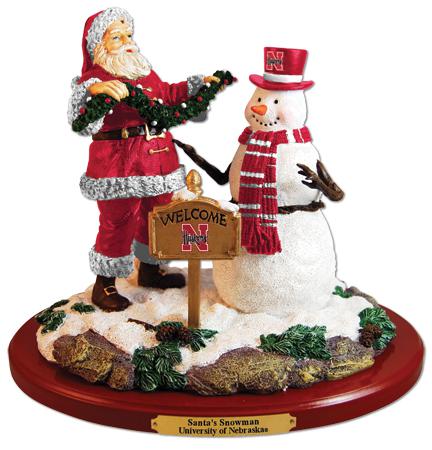 Christmas Day: Waking up and realizing that Santa has stopped by the house, leaving a big box with a shiny, red bow that everyone has looked forward to all this time. Now that Nebraska has a brand new laminated Big Ten membership card. That's something that all Cornhusker fans can be proud of when they head to the water cooler or the table at Starbucks
Independence Day: Being with a conference that treats all teams equally at the box office, in the classroom and on the field. A conference that isn't worried about how much of the spotlight and money that they can hold from one school to appease another, but rather a conference that is one for all and all for one.
Thanksgiving: The entire Cornhusker community is thankful for a number of things that the University of Nebraska gives to their students, athletes and fans. Not only is there the vision of leaders like Perlman and Dr. Tom Osborne who made this happen in meetings last year. There are also coaches like Bo Pelini, Darin Erstad, John Cook, and Connie Yori who give nothing but their best efforts every day in the name of Nebraska athletics.
Personally, I'm very thankful Nebraska has great fans in every sport that care on the level that they do, because it shows the Cornhuskers' brand is worth something to everyone that's a fan and therefore should be worth something to every member of the Big Ten.
Memorial Day: As one looks forward to where they're going, they must also remember where they've been and what they're leaving behind. Admittedly, the relationship with Texas as well as some brass and media of the Big 12 has brought out the worst in everyone at times.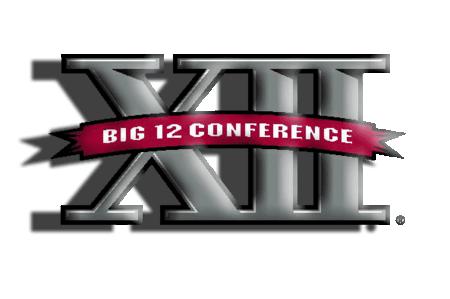 However, without the teams from the Big Eight or even all members of the Big 12, Nebraska wouldn't be where they are today. The relationships built with all former Big 12 North division schools, and yes that means even the folks to the west in Boulder, Colorado, that history still matters. Hopefully there will be good times with members of the Big 12 in the future.
New Year's Day: Forgiving the transgressions of the past year and moving forward. Being excited for what the future holds for fans, families and Cornhusker-lovers across the globe.
Why not have a seat on the couch sometime this weekend for a few hours? Set down a cold beverage on the table next to you and flip the television over to the Big Ten Network. Enjoy the love that the BTN is pouring out by the barrel for Nebraska.
Smile as you see Ahman Green sprint for a 70-yard run against Tennessee during the 1998 Orange Bowl. Enjoy the warm fuzzies when Cory Schlesinger busts his way into the end zone for the final touchdown against Miami during the 1995 Orange Bowl. Take pride in the mauling of Florida as Tommie Frazier and the gang ran over Steve Spurrier and company.
Things are only getting better in the land of the Big Red from this day forward.
Follow Brian on Twitter: @btbowling
Follow Husker Locker on Twitter: @huskerlocker
Like us on Facebook: Official Husker Locker Page

Permanent Link to this Blog Post