The Big Sky Music Festival is heading into their second year with a lineup featuring classic country stars and fresh Canadian talent with the release of their official 2020 artist lineup!
At the beginning of November, we learned that Dwight Yoakam, Ronnie Milsap, and would be on the way to Burl's Creek Event Ground on July 18, 2020. And now we know that Leann Rimes, Sons of Daughters, and Kelly Prescott will join them to round out the full-day country music lineup.
This is a list or artists that brings some big hits that fans will be able to sing along to at the tops of their lungs throughout the day and into the evening. There's star power. And, to our delight and surprise, there's balance with male and female performers.
Early Bird tickets for Big Sky are available now at $99.99 with RV and Tent camping available for folks who want to set up and enjoy a little more time on the grounds before and after the show. Bundle packages are also available with built-in savings for multiple tickets as well as tickets + camping.
And yes, we're excited about the lineup of country music that will play on the stage on July 18, but that's not all.
The Classic Car Show, Big Rig Show & Shine, and the Food & Craft Market are big parts of the day and will give ticket holders a chance to enjoy the day in more than one way. More details are coming for those parts of Big Sky, so stay tuned and check in on the website and social media channels for updates.
All in all, it looks like July 18, 2020, is going to be a fun day at Burl's Creek Event Grounds when the Big Sky Music Festival goes on for year two.
Now, check out the list - hit this link to learn more - and don't miss out on those Early Bird tickets!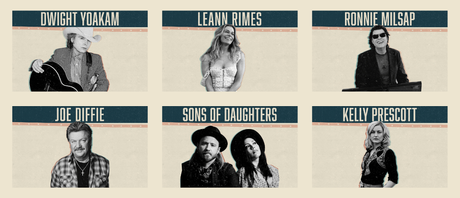 Big Sky Music Festivals 2020 Lineup