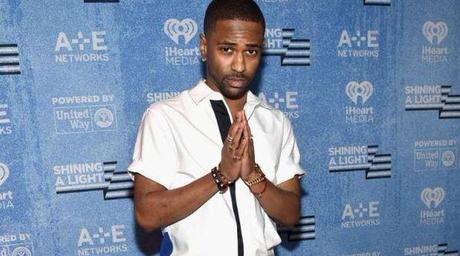 Big Sean is giving back to the community. Sean and his non-profit foundation (Sean Anderson Foundation) partnered with CrowdRise to launch the #HealFlint campaign. Their mission is to help Flint Michigan's citizens who have been exposed to the toxic water. The viral fundraiser aims to raise money for the Community Foundation of Greater Flint Michigan (CFOGFM).
To help kick things off. Big Sean donated a !0k , which help benefit the CFOGFM's "Flint Child Health & Development Fund." "I am devastated by the water crisis that has put the entire city of Flint in a state of emergency," said Sean in a statement. "In recognizing the great work that the Community Foundation of Greater Flint Michigan has been doing, it is my hope we can help by raising the money needed to ensure that the children who have been hit the hardest receive the care that they need today and well into the future."
Donors who pledge $10 or more will be entered to win a pair of VIP tickets to one of Sean's U.S. concerts and a meet and greet. The campaign will end on April 30. To donate, click here.
Let me not be petty. Meek Mill has also helped too. He donated  60,000 bottles of water to Flint residents. Not 10k but….at least he is helping.