Nah, I don't think so. After 4 days of pet/house sitting I'm pretty exhausted. The house extends my commute by about 20 min each way every day and involves feeding 4 very picky dogs and 2 finicky cats. Not to mention maintaining a small garden filled with recently planted tomatoes, peppers, spinach, carrots, and strawberries!
The dogs I'm taking care of through the middle of next week include:
-A smooth colllie named Gabe
-A Petit Basset Griffon Vendéen named Abby
-A Rat Terrier named Pippin (aka Pippster)
-A Carin Terrier named Lilly (aka Lila-Bil)
They are all great dogs but wow!
This weekend's weather looks to be cool. It would be a great weekend to brew another batch of beer (maybe an oatmeal stout) but alas, I have two batches bubbling away and need to get those bottled before starting some more.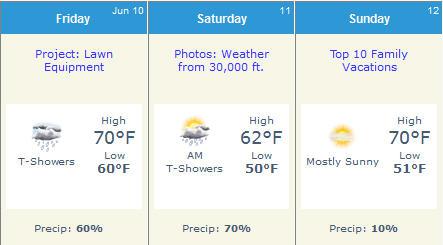 After weeks of rain, rain, and more rain it's been hot and dry for the garden. The plants are in desperate need for some rain! I just can't believe I'm saying that. We lost the peas, bush beans, and cucumbers to extreme wet and then a long dry spell. It's time to replant and hope for some consistent weather. (Ha! This is Michigan, what am I thinking?)
So, here's to a relaxing weekend and some reasonable weather.