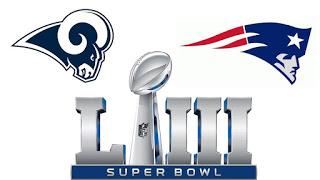 Trivia will be happening this Tuesday night, January 29th at 8:30 PM, with "Super Bowl Trivia" as the Special Category. It will be seven questions on the history of the NFL's big game, and for those of you who aren't big pigskin fans, it will be a multiple choice round, so you can take some educated (or just wild) guesses. The Q Train lightning round will be "Before or After Trivia." I will give you ten general knowledge (from mostly sports, movies, TV and other pop culture)

statements that include a year that is incorrect, and you have to tell me whether the correct year is before or after the year in the statement. (And the years will be mostly within the last fifty years.)


The Sneak Peek question for this week is:
"Harland Sanders founded what company in 1952?"
We've been getting some really good crowds on the first three Trivia Nights of 2019, so I would suggest getting in a bit early to assure a good seat or table. I look forward to seeing many of you on Tuesday night!