Hello lovely friends,
I have been working on a new project since January, and today I'm ready to share it with YOU!
Next week I'm launching a new blog, named Clover & Fig.  I would LOVE for you to visit, bookmark, follow on bloglovin', or subscribe via email.
Building the blog let me reflect back on six years of global travel, a time capsule representing how much my life has changed from growing up in Minnesota, to spending eight years in Omaha, and... seven years in New Jersey (how can that be?!).

My Online Journey
I started Bookworm with a View in 2009.  You have supported me through a cross-country move, losing Martha to Cancer, a job change in 2010 that earned Bill the name Global Traveler.  We talk about books, running, travel and entertaining.  I have run an ultramarathon, Boston, NYC, and London Marathon.  Traveled to over 50 international cities since moving in 2010.
Clover & Fig
A collection of 50+ travel stories and pages dedicated to Project Clover.  Project Clover is our code name for life post-professional careers, the dream of owning a rental cottages on a lake in Minnesota or Wisconsin.  It will be our home and a place for friends and family to escape.
Sharing our journey from 2010, we were inspired to create Project Clover in 2011.  We have been passively/actively searching for the perfect property for five years.  It's a slow process because we are not quite ready to leave our careers.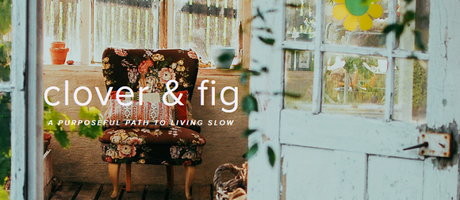 TODAY C&F offers a return ticket to moments otherwise gone.
NEXT WEEK I am launching the new blog and a series of six stories (over five months) as we prepare for an epic adventure! 
LOOKING AHEAD a place to share the search for property through the doors opening to our next chapter in life.  
The site is up and ready!
Click here to visit Clover & Fig
Follow me on Instagram for ongoing updates and glimpse into the life we have created for ourselves.
I hope you enjoy the new site half as much as I enjoyed created it.  It's a work of love, and as mentioned above a time capsule of my travel experiences.
With love and gratitude, Mari