So today I am talking about the dreaded chub rub and with Summer hopefully not too far away I have been looking for something to make me more comfortable in the warmer weather.
There are lots of solutions some people use talc, glide sticks leggings (I also have some powder from Lush which helps as well) but I was still finding myself either too hot or still suffering.
I came across the All Woman Anti Chafing Short Leg Knickers from the Big Bloomers Company and was undecided as to whether to try them until I saw several reviews including Georgina from Fuller Figure Fuller Bust and also Leah from Just Me Leah and I was sold!
They come in a long and a short leg and I decided to buy the short leg as I'm only 5'4" and felt that the longer ones would be too long for some of my midi dresses.
So here they are!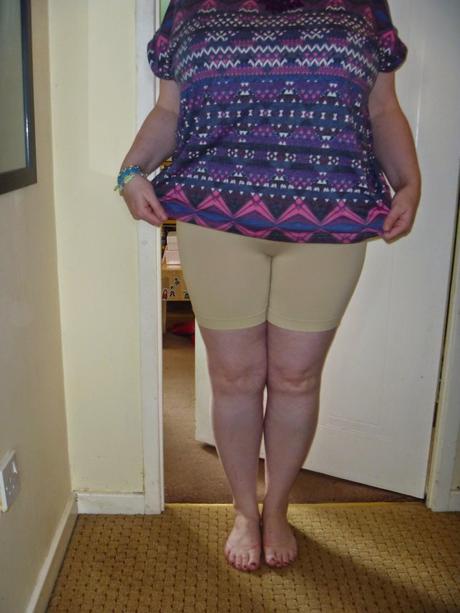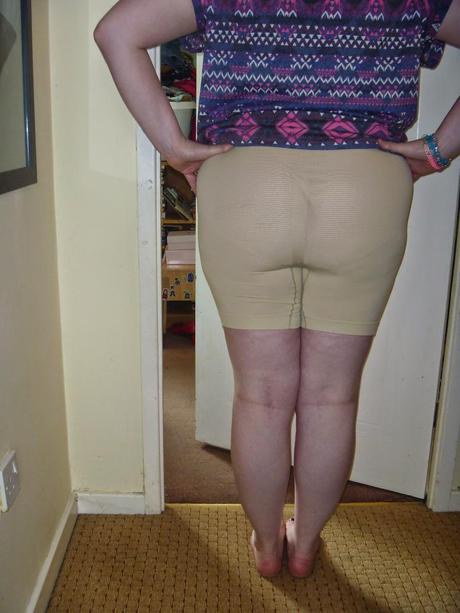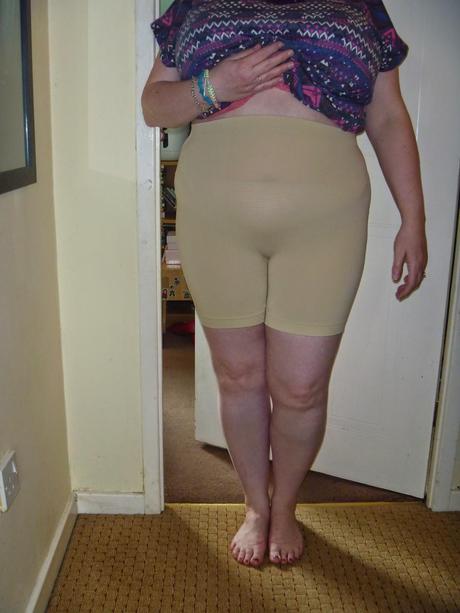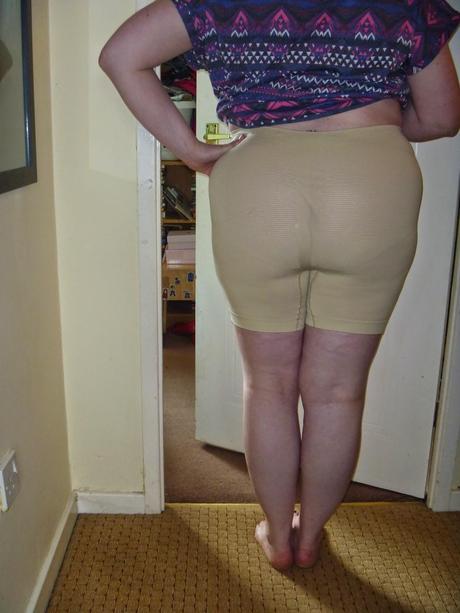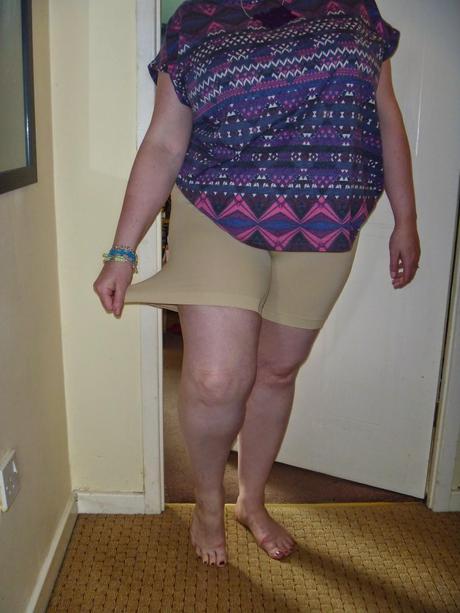 I have only worn them around the house so far but they are really comfortable, and do stop the chub rub as where my legs rub together the material is thicker to withstand the friction. The length on the leg is ideal as my main area of concern is the top of my legs and even with a midi dress they wouldn't be visible (unless a good gust of wind got my dress!!).
I do have knickers on underneath for the sake of modesty (you don't need to see my bum!!) in my pictures as they are quite see through but I would wear them on their own under a dress. The other thing I like is that on me they are quite high waisted which suits me as I like to have my tummy covered and they won't roll down. The cuffs at the bottom of the legs mean they stay in place and don't roll up when you walk or cut into your leg.
If you are looking at buying these then do order your usual size as they are very stretchy I went with the 18-22 and they are perfect they don't dig into me but they also don't feel too big.
They cost £12.95 per pair or three pairs for £35.00 and come in black, natural and white, I was reluctant at first to want to pay nearly £13 for a pair of pants but I'm glad I did as I will be able to wear my summer dresses in comfort this year.
How do you combat the dreaded chubrub?