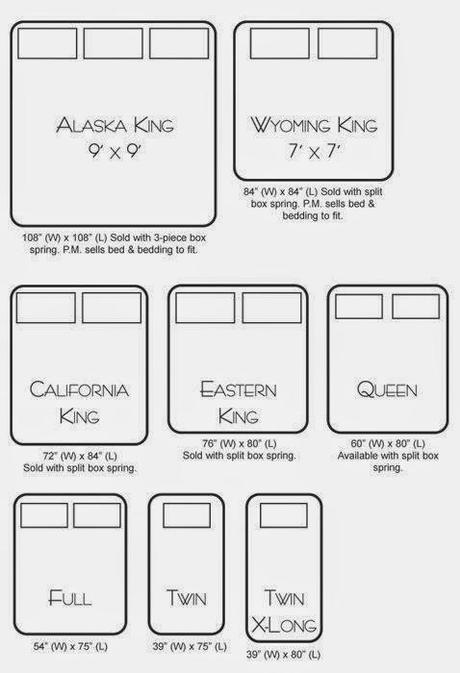 I have mattresses on my mind lately. I am wishing I had a more comfortable one on my king size bed and I am shopping for one for my son's first apartment. Did I mention I have to put it in my car next week for the four hour drive to school? I double checked the twin length and we are a go for shoving it in my minivan but it got me thinking about the Wyoming and Alaska King beds. Where do you get such a thing? Sheets? Won't most staircases be a problem? Um, doorways too?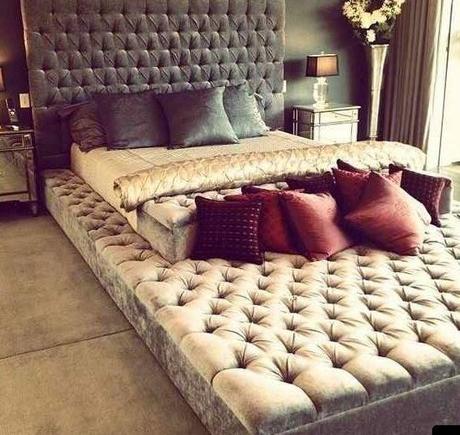 I recall master bedrooms during our house search that were too cramped for our regular King size and it really made me wonder how a 9 foot by 9 foot bed would work in a space. Photos were hard to come by.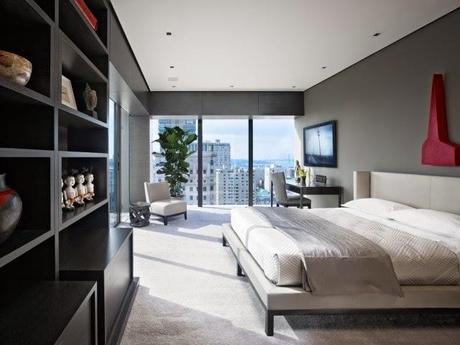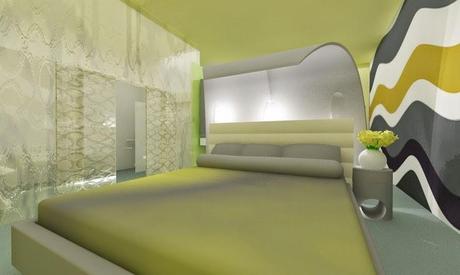 I found this photo that made me laugh. The decor was funny but isn't there some reality show about my three wives? Maybe that is why they were invented.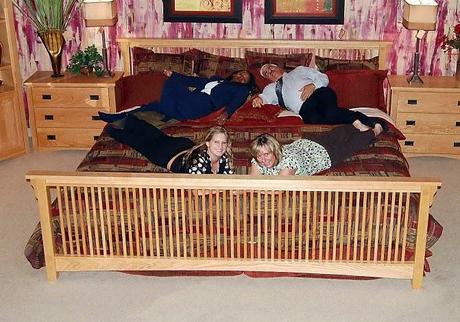 Is it bed overkill?