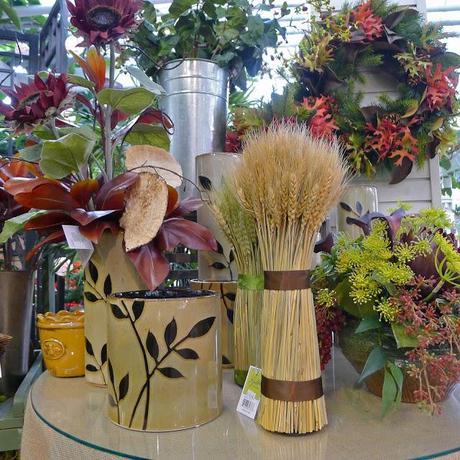 Short conversation between strangers heard all over Seattle for the last two weeks:Stranger 1: "Can you BELIEVE it?!"Stranger 2: "No, I can't believe it, but I sure love it!"Stranger 1: "Obviously, this is not going to last..."Stranger 2: "Yeah. We both know what's headed our way. Still, pretty neat, huh?"Stranger 1" "I can't BELIEVE it..." ... and so on...These two strangers are discussing le topic du jour: La météo (the weather.) 
Oui, les amis, Seattle has been experiencing clear blue skies, warm weather and glorious sunsets for weeks now. And not a drop of rain.Have I mentioned I can't BELIEVE it!?School children have to spend their days locked up in a classroom while pining for long bike rides and picnics at the park... Pauvres petits. Their moms may be a bit luckier (at least the ones who are not at the office all day,) and I have been meeting many on the neighborhood trail as I walk the Yellow Dog.Still, the chill in the air and the fog hovering over the valley in the early morning confirm what everyone already knows: Summer is on the way out. This is late September. L'automne est là. Fall is here. Canadian geese are all but gone already, and have been replaced by the ubiquitous and loud crows, cawing rhythmically: "Fall is here, fall is here..."Yesterday, I had to know. I had to see it with my own eyes. It was 78 F outside. I was wearing shorts and sandals. I headed for everyone's favorite "happy place," Molbaks, a nursery, gift shop and restaurant all in one. If summer was still here, then surely, the folks at Molbaks would know. There would be colorful sets of patio furniture in the gift shop; containers overflowing with daisies and sedums outside; row after row of whimsical garden ornaments in the greenhouses; and everywhere, fragrant and cheerful blooms beckoning visitors.I was right. The main greenhouse offered a brilliant display of color as far as the eye could see...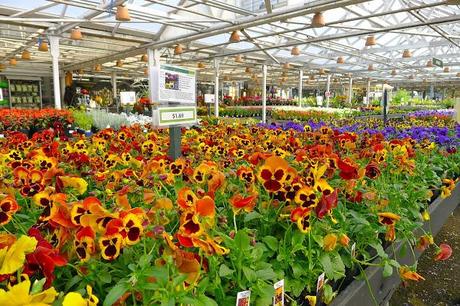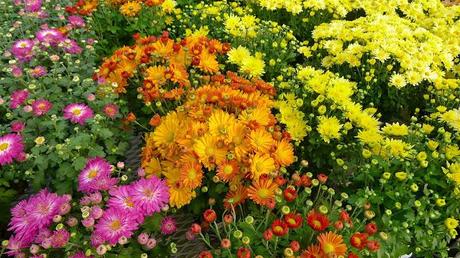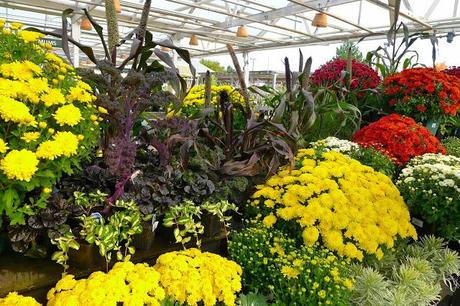 As I got closer, I noticed something was wrong... There were no marigolds, nasturtiums,  petunias, or daisies. Instead, I found pansies; chrysanthemums (they call them mums here;) ornamental kale and flowering cabbages. Fall plants. Autumn colors, I realized.
L'automne est là. Fall is here. 
There were two options. I could embrace fall, or I could dig a hole in the backyard and hibernate for at least six months during Monsoon season (an easy feat for me, you realize, since I would only need a few jars of Nutella to survive...) 
I chose Option 1. That's the new Moi. "La Zen French Girl."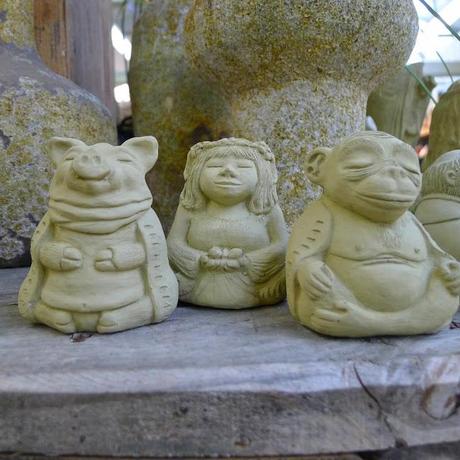 Choosing Option 1 will involve picking a new pair of waterproof footwear at some point...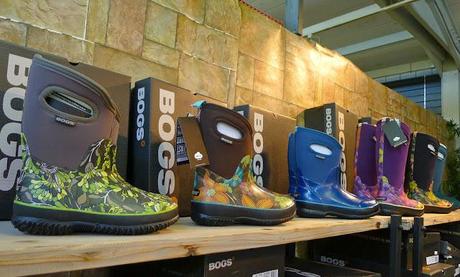 As I walked through Molbaks, though, there were things I was definitely NOT ready for... Christmas lights and tinsel, anyone?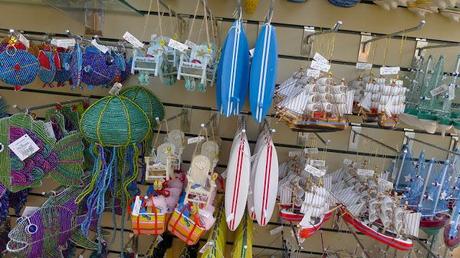 The only tree ornaments I could bear to look at:
the Nautical-themed collection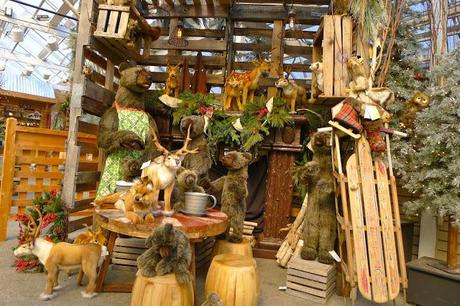 Cute, but darn... too early for these little critters!

Finally, I found it. The best section in the whole store. These guys led me in the right direction...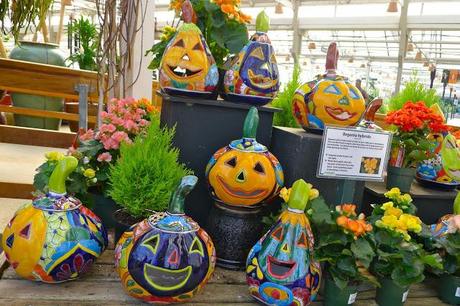 Halloween! Halloween is in the fall. How could I forget?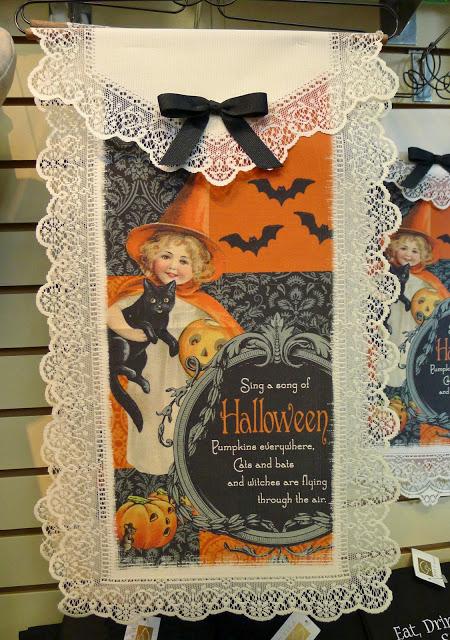 I hear the French tried to do Halloween for a while in the late 1990s, but it did not really fly over there. Kids liked it, as did some adults (who used it as an excuse to pop many bottles of champagne, and to dress up before the traditional New Year's eve celebrations.) But there were people who did not stand for it. Halloween was perceived as an American, not a French tradition. It smacked of commercialism. Above all, the French already had their way of celebrating and honoring their dead, and Saints, with La Toussaint (All Saints' Day,) on November 1st. Poor Halloween did not stand a chance. Jack'o'Lanterns were sent packing (many are still hiding at Disneyland Paris, I bet.)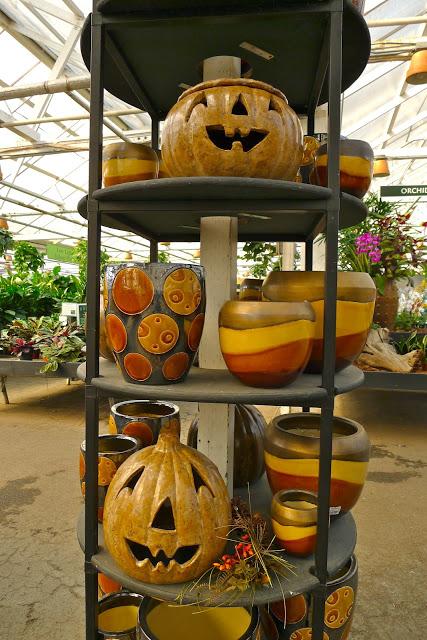 Dommage. The French did not get it. Halloween is a fun holiday, (and oui, c'est vrai, part of the American folklore.) My son has loved Halloween since he was a toddler. A commercialized celebration, but a fun one, très bon enfant, (good-natured) in fact. Or maybe I am just a bizarre French person with a soft spot for

all things magical

(my car's license plate reads "TONKS, our favorite portkey", and we will leave it at that...) Les amis, the good folks at Molbaks have outdone themselves this year... It was 78 F outside, but inside the gift store, it was dark, damp, cavernous... and downright scary! 

Everything was there for the perfect Halloween celebration... Il y avait des sorcières (there were witches...)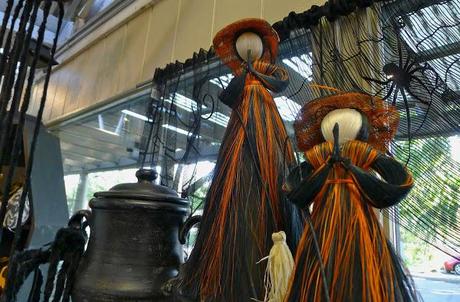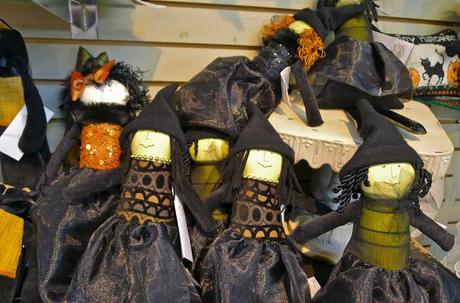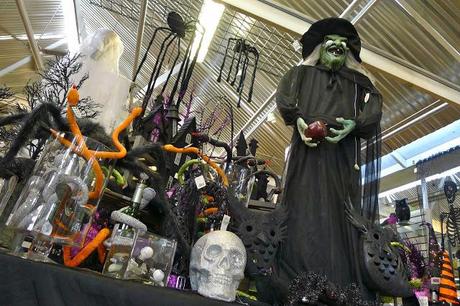 Il y avait des chats noirs, des  chouettes et des hiboux... (There were black cats, and owls...)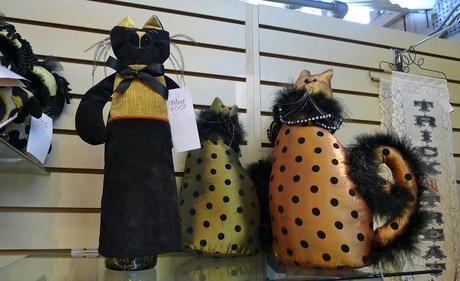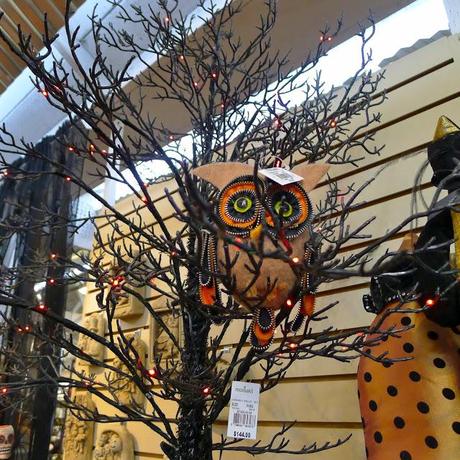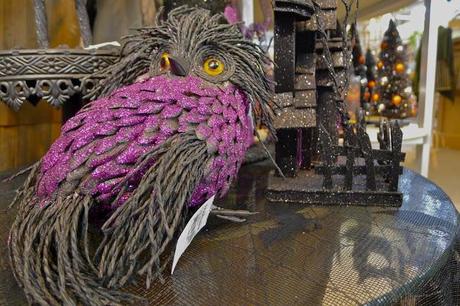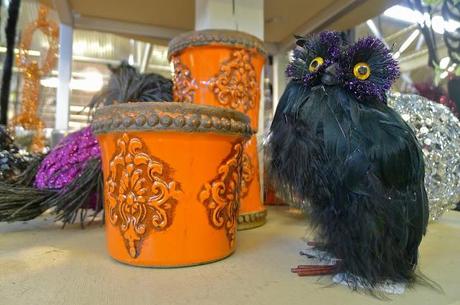 Il y avait des squelettes, des gargouilles, des rats, et puis de gentils monstres aussi. There were skeletons, gargoyles, rats, and nice monsters too.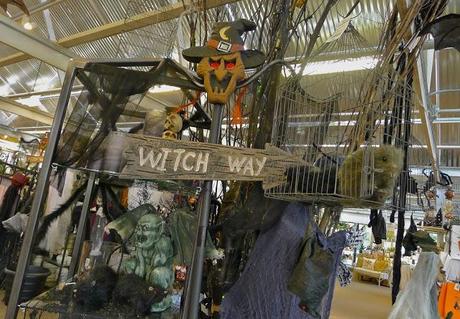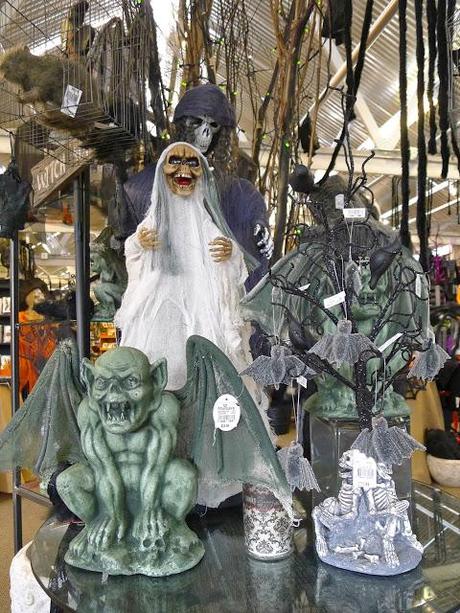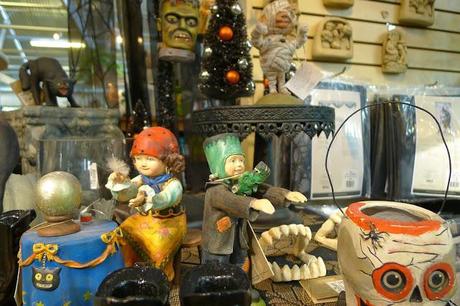 There was everything, and more... A commercialized holiday? Oui. Don't you just LOVE it?!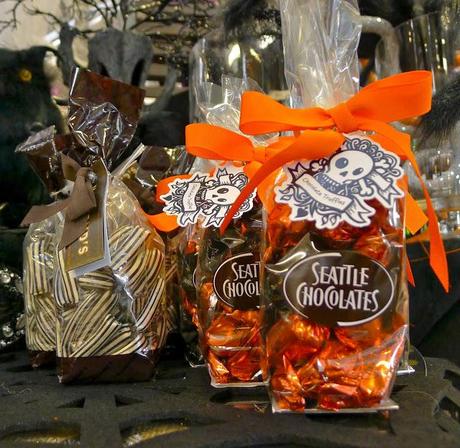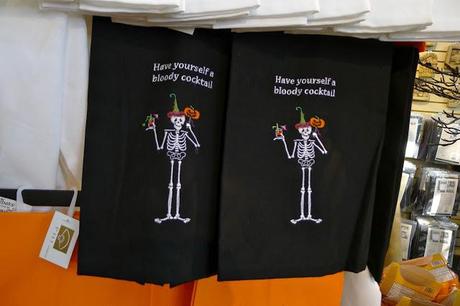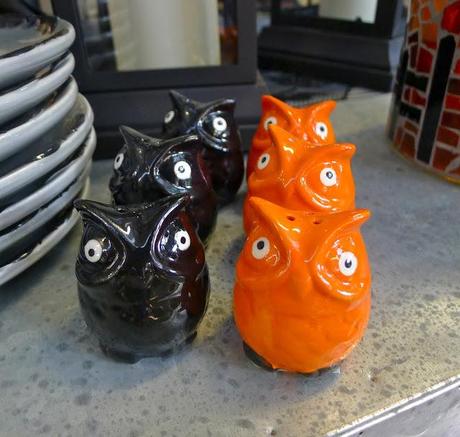 Bienvenue l'automne. Welcome, fall.

A bientôt.



To get you in the mood, voilà a traditional French kindergarten song, Colchiques dans les prés. (Colchiques are a type of crocus, growing wild in nature.) 
A special "Merci" to

Molbaks

. As I always say, "Si Molbaks n'existait pas, il faudrait l'inventer!" (if Molbaks did not exist, someone would have to invent it!)
All photos by French Girl in SeattlePlease do not use, reproduce, or Pin without permission.