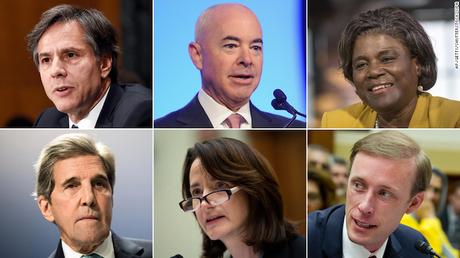 Joe Biden is wasting no time in choosing his cabinet, even though Trump is trying to delay the transition process as long as possible. On Monday, Biden announced his first six picks for cabinet-level posts.
They are (clockwise from the upper left) -- Anthony Blinken (Secretary of State), Alejandro Mayorkas (Secretary of Homeland Security), Linda Thomas-Greenfield (U.N. Ambassador), Jake Sullivan (National Security Advisor), Avril Haines (National Intelligence Director), and John Kerry (Climate Czar).
Unlike Trump, who chose his rich corporate buddies, Biden is choosing competent and professional people to be in his cabinet.
---------------------------------------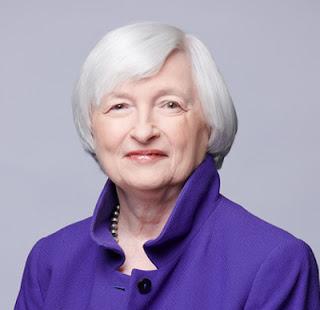 Later in the day, it was announced that Janet Yellen would be Biden's choice to be Treasury Secretary. Once again, Biden has chosen a competent professional who can hit the ground running.