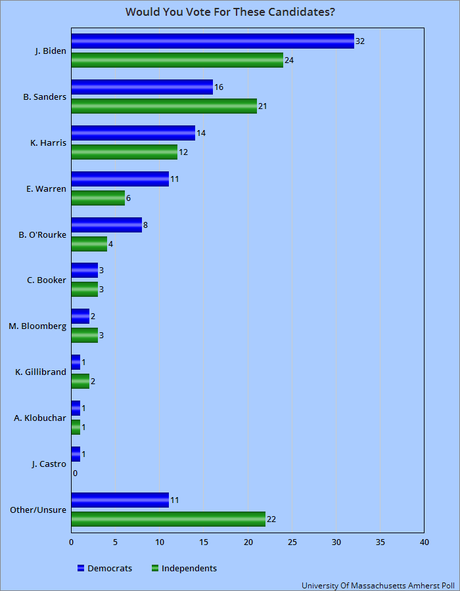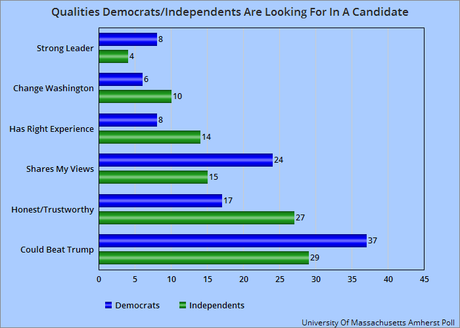 The charts above are from a University Of Massachusetts Amherst Poll -- done between February 7th and 15th of 600 registered voters in New Hampshire. The margin of error for Democrats and Democratic-leaning Independents is 6.4 points.
In 2016, Bernie Sanders won big in the New Hampshire Democratic primary. He got 60.14% of the vote to 37.68% for Hillary Clinton. But if the primary was held right now, he would not repeat that feat. Joe Biden, even though he is not yet an official candidate, would finish first with 32% of Democratic vote (and 24% of Independents). Sanders would be second with 16% of Democrats and 21% of Independents.
It seems to be making a difference that other progressives are in the race this time. Both Elizabeth Warren and Kamala Harris also draw double-digit support.
The second chart could also show why Biden is strong. About 37% say the most important thing is nominating a candidate that can beat Donald Trump, while only 24% say the most important thing is a candidate that shares their views.