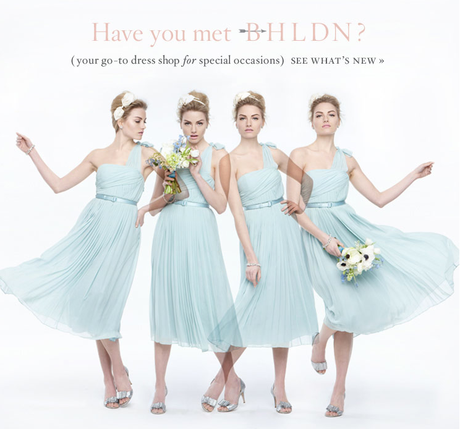 I keep hearing things about Anthropologie's sister venture called BHLDN.  What a name. Anyway, I took a few minutes to go through the BHLDN website and it is to die for.
You know those girls you know that wake up in the morning and the ideas that flit through their heads are perfectly creative, glamorous and amazing all at the same time? It takes them no effort, they are just creative geniuses.  They know what random crap looks amazing together, they can see a party or decorate a room, all in their mind in seconds.  I want to be that girl.  But most girls will never be "that girl".  That's why there is Pinterest (which I don't support by the way because I feel it is legally dangerous).  Well, anyone who needs decorative ideas for their wedding, home, upcoming party, etc. can forget Pinterest and just go straight to BHLDN.  It is aimed towards wedding and parties in general, but the items are just difficult to describe in words.  They are "that girl's" creations for sale, for you.  For no effort on your part.
Throw a fabulous summer patio party with these five items I found and you will be the talk of the town for summers to come.  And you can pretend you are just as creative as "that girl"!