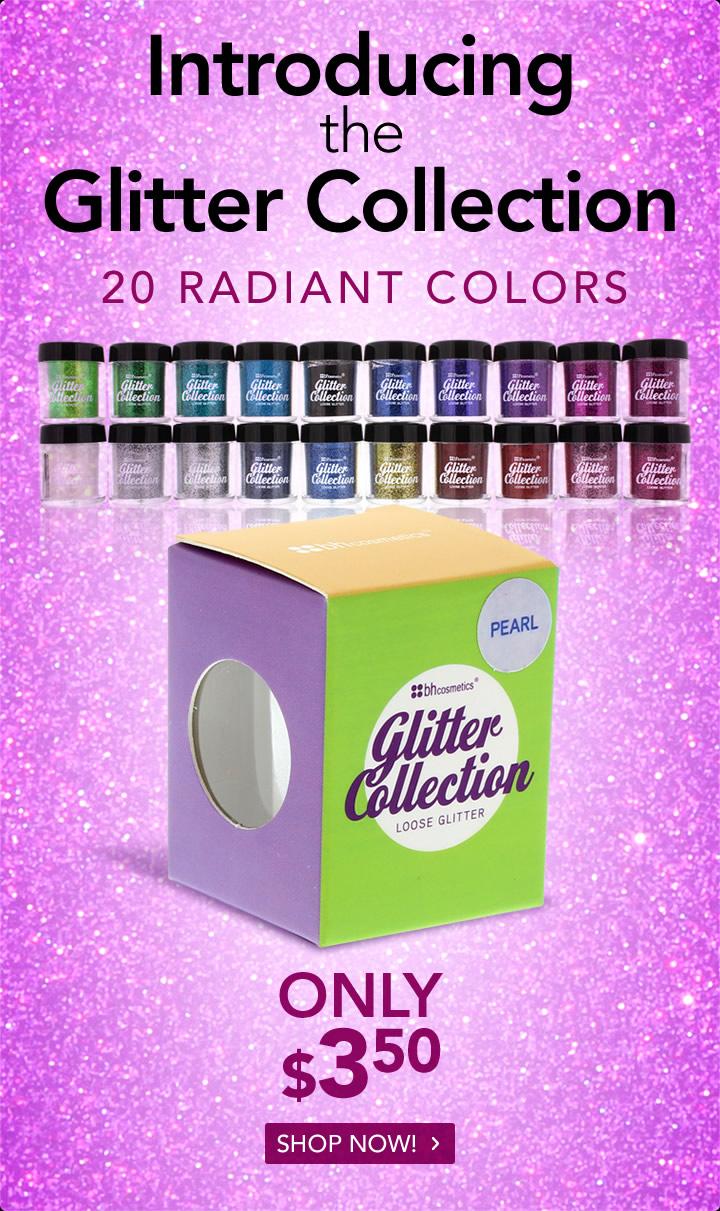 photo credit:
bh cosmetics
BH Cosmetics releases a collection of sparking loose glitter. Can we say F-I-N-A-L-L-Y! The collection has 20 shades ranging from radiant reds to dazzling purples. I'm gonna take a guess and say that each bottle of glitter is about 2oz. The BH Cosmetics website really doesn't specify. It's a new product so the introductory price is $3.50 (42% off). The regular price will be $5.95.
Tips for wearing loose glitter
Check out products like Two Faced Glitter Glue for long-term wear and a more even, flawless application. If you choose to use another adhesive, make sure it's suitable for eyes. Also, always apply glitter to your lids in a patting motion instead of a rubbing motion. This way you will actually get more product applied with less effort and less fallout.