Does anyone remember "Wild On," a travel show that was on E! from the late 90's (gosh, I feel old) into the early 2000's? Brooke Burke was one of a few hosts, and she traveled around the world to find "good times" a.k.a. "sizzling spring break spots" and "sexy dance clubs." Well, although I watched it, seeking out that kind of travel has never been an aspiration of mine. So when I found out we were headed to Cancún for New Year's, I was interested to see how it would unravel.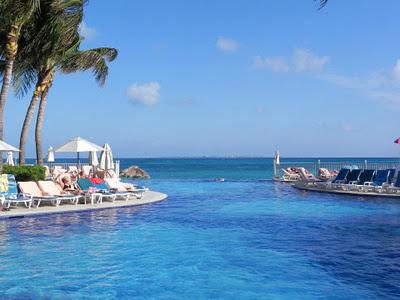 In the end, vacationing in Mexico was everything I'd hoped it'd be and more.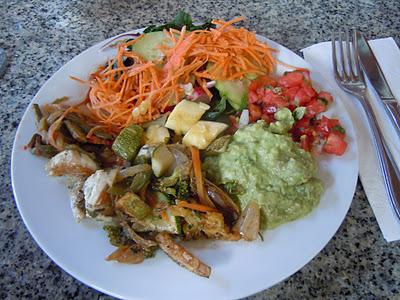 Our all-inclusive resort was beautiful and thankfully served great food. Upon arriving on Thursday afternoon, we helped ourselves to one of many buffets.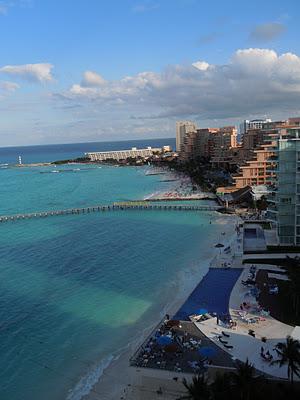 Unfortunately, because of the hotels positioning, our beach saw little sun after 3pm. The first day was uneventful albeit thoroughly relaxing as a result.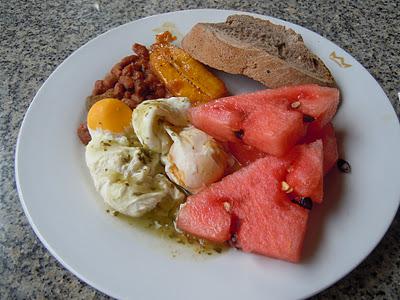 The next morning, I served myself a breakfast plate that would become consistent throughout our stay there: poached eggs in verde salsa, beans, fried plantains, fresh fruit, and a slice of whole grain bread... all enjoyed alongside a very strong cup of coffee. Delicious.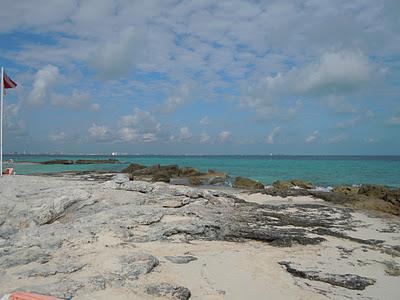 Then, like every other day, we hit to the beach. I spent at least six hours/day here.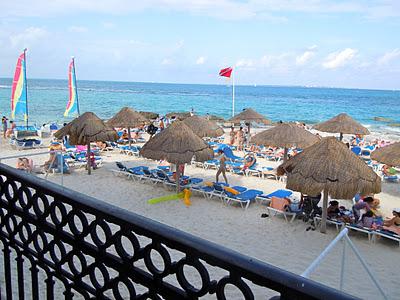 And here.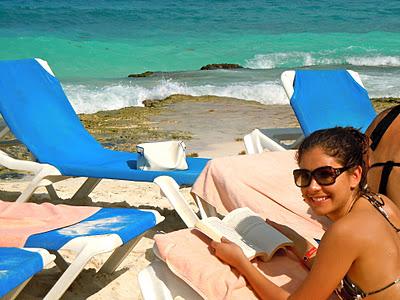 And here. Sometimes I simply lounged, eating up my light beach read of choice, or swam, riding the calm waves of the warm Caribbean waters.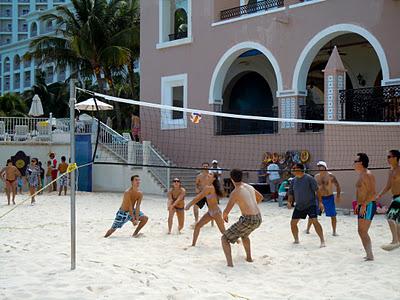 Other times I watched my siblings and their friends play beach volleyball. (Not my sport, but I'm a good cheerer).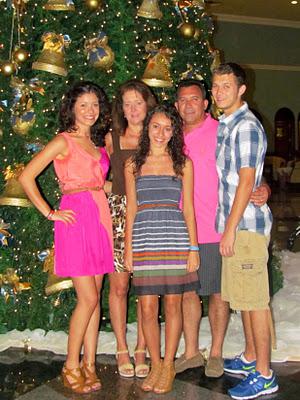 On Friday night, we dressed up to embark on a family booze cruise.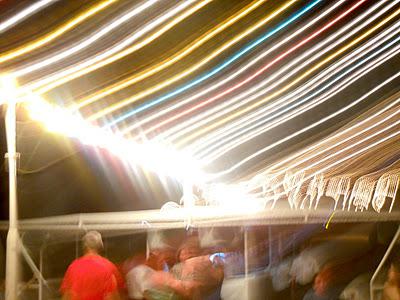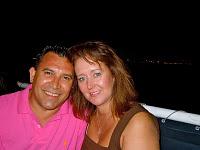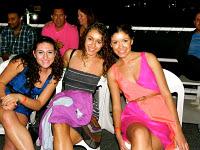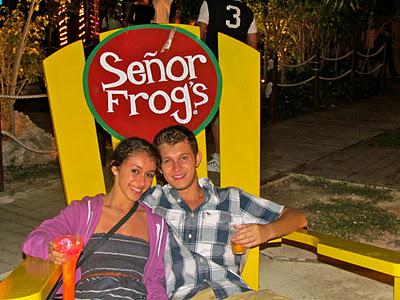 The night ended at Señor Frogs with huge margaritas for all... because we're classy like that.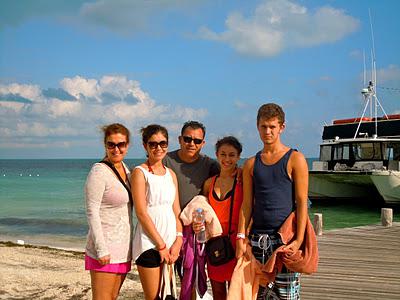 The following morning, on New Year's Eve, we ventured to Isla Mujeres.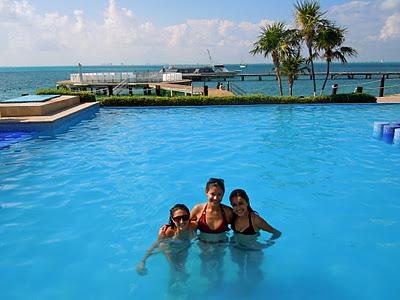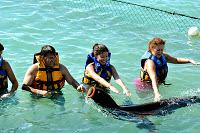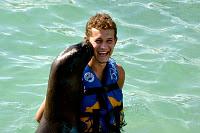 We swam with each other first, and then with a sea lion named Michelle, a manatee named Caesar, and two dolphins named ? and ?, It was a good time.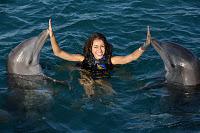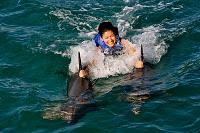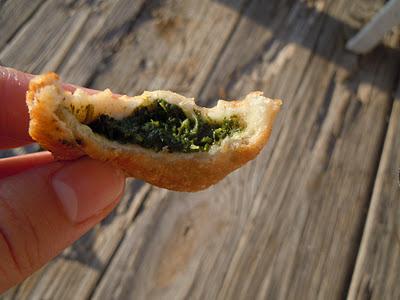 We also had an amazing lunch, mostly made up of spinach & custard empanadas.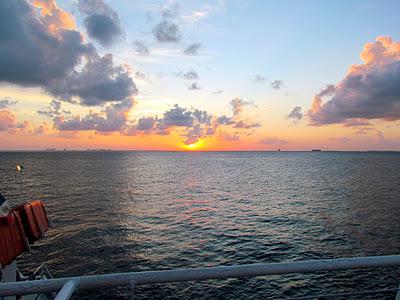 Later on, around 5 pm, we went on our way back to Cancún to ring in the New Year.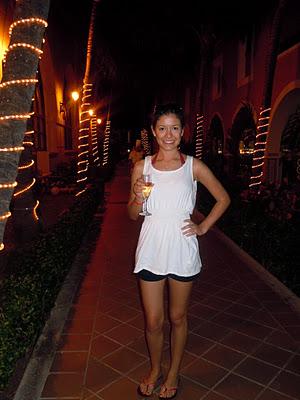 After spending most of the day in the water, we looked rough. But that didn't stop us from gleefully accepting flutes of champagne upon arrival to our resort.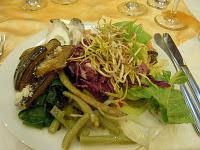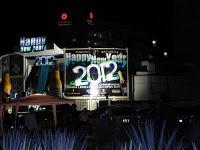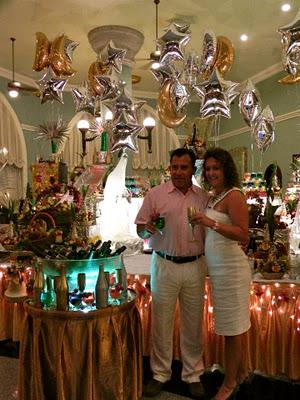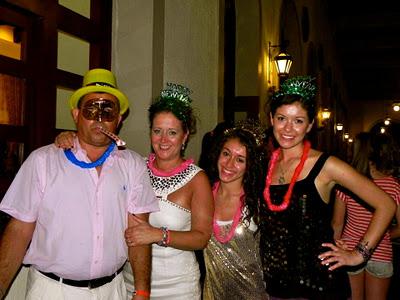 It was a Happy New Year.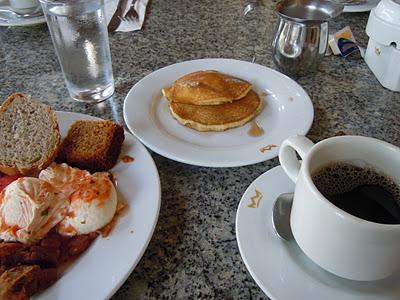 We obviously had a slower start on Monday, our last full day there. In addition to my perfectly balanced and incredibly flavorful breakfast plate, I also had two pancakes and an extra cup of coffee.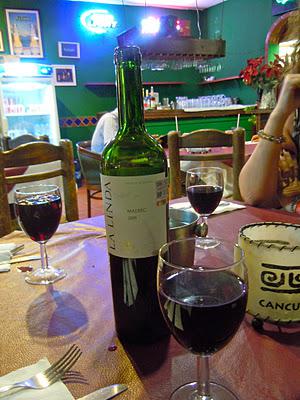 New Year's Day passed by seamlessly enough. Highlights include: a long, long nap on the beach, a long shower, and a delightful, nightcap bottle of wine shared with my mom and her friend at an Argentinian restaurant down the street.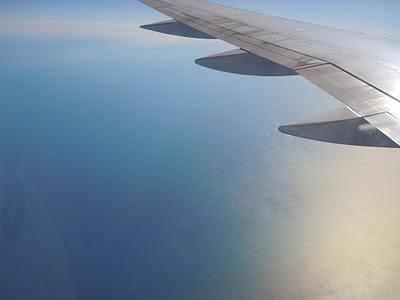 And on Tuesday morning, January 2nd, my mom's 50th birthday, we left.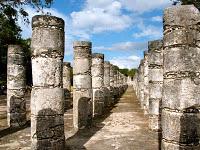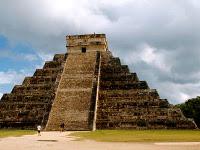 But not before getting my fill on Mayan ruins. Yes, it was the most perfect family vacation. Not to mention that it was (oh!) complete with a New Year's kiss too...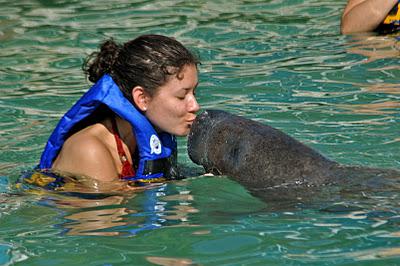 See, told you so :) I hope 2012 has been treating you extremely well so far.