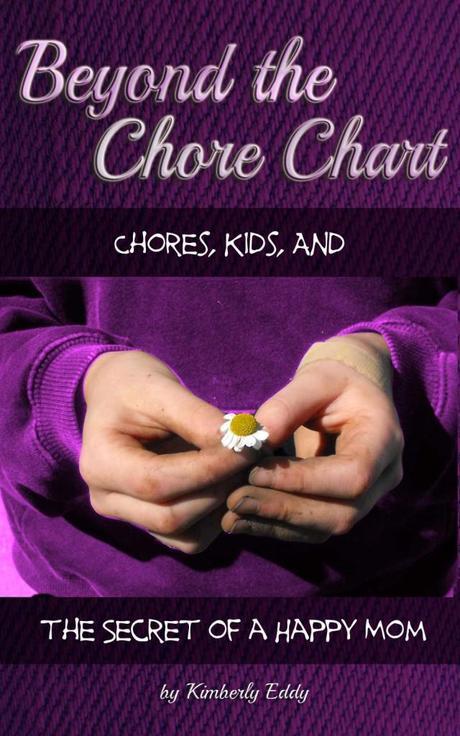 Last year I reviewed Joyful Momma's Guide to Shopping and Cooking Frugally.  I was very impressed with Author Kimberly Eddy's tips and insights for managing a large family.  I was anxious to read her latest offering,  Beyond the Chore Chart.  I was wondering what could I glean from this veteran homeschooling mom of 5 teens?  Answer:  A lot!!!
"Chores are not about lightening your load as a mother.  Chores are about training our children."
Beyond The Chore Chart takes a different approach to the topic of chores.  Not only does this book encourage moms in the pursuit of getting kids to do chores, but, in the joyful TRAINING of children for these tasks.  And that training starts with YOU.  Yes, Eddy's insights help to change the reader's  view and attitude regarding chores so Mom impacts her family's helping hands in the right direction.....moving beyond the chore chart and into responsible adults who take initiative in the tasks they are involved in.
As with Joyful Mommas Guide, Eddy takes a thoroughly honest approach as she introduces you to Slobalina and candidly shares her ups and downs from her own life.  Ultimately encouraging you step by step on how to arrive at a household that runs smoothly without mom micro-managing every detail.
There are wonderful nuggets that spoke to me throughout the book, but, my favorite parts were:  "Cheap Organizational Ideas for Children's Rooms", "Allowances and Wages" and "Encouraging Initiative".  "Setting an Example" really struck home as well!
This book is written in bite-sized chapters and is instructional and encouraging for Mom's with children ages toddler to teenager.
If you are ready to pitch your chore chart, this book is for you!
You can receive more encouragement from this Joyful Momma by visiting her blog.
I received a copy of Beyond the Chore Chart free of charge in exchange for an honest review.This post written and property of Homeschool Circus and can be found at: www.upatdawnreadytowork.blogspot.com . If you are reading this from a source other than www.upatdawnreadytowork.blogspot.com you are reading a scraped copy!