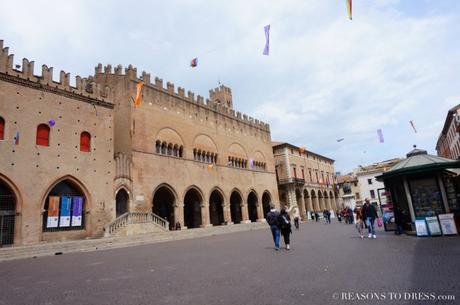 We've all been in that situation where you've waited all year for your vacation time and you book a nice beach holiday only to arrive and find that it rains the whole time.
Life in a resort for a week or two can be long and boring, especially if you find yourself in an area known only for its beaches and little else. This is where Italy is different than any other beach vacation destination. You can easily change your itinerary to a cultural experience at the drop of a hat.
Recently, I was in Rimini and I didn't even step foot on the sand. Located on the Adriatic Coast in Emilia Romagna, this city has long been associated as an affordable holiday spot for millions of Italians. The "Riviera Romagnola" has been, since the end of the Second World War, one of the most popular beach destinations for families searching for the perfect balance between beach, amenities, culture and activities for children.
What's different about Rimini is its important contribution to the story of Italy from the Roman era and beyond. Lest we forget that the end of the Roman Republic and the beginning of the Roman Empire was planned from Rimini's very own Piazza Tre Martiri, where in 49 B.C., Caesar convinced his troops to march into roman territory and begin a Civil War.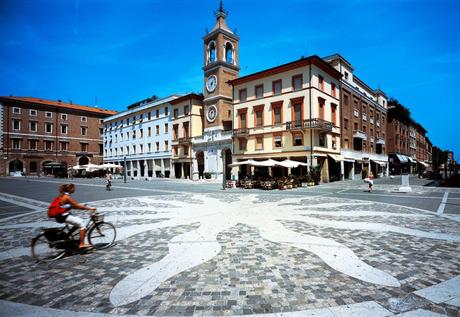 Italians have beach going down to an art, with a daily schedule that allows tourists to avoid the hottest part of the day, enjoy the beach at its finest hours and enjoy cultural activities in the evenings when the city centre is blessed with an evening breeze. The Adriatic Coast, Rimini included, is lined with hundreds or privately run beaches, each offering for an affordable price "due lettini" - two sunbeds, "un omrellone" - an umbrella, plus all of the services your heart desires from babysitting and kid's clubs to pilates, massages, yoga, dancing and of course bocce!
You'll see the beach goers heading to the beach at 9 am after they've had a "brioche e espresso" at the local café to enjoy the morning sunlight and warm water. At 11:30 am people pack up and head back to their hotels or vacation homes for lunch and a nap. The day continues in the late afternoon and you can either opt for more time at the beach or a cultural excursion as many of the city's museums are open until 9 pm!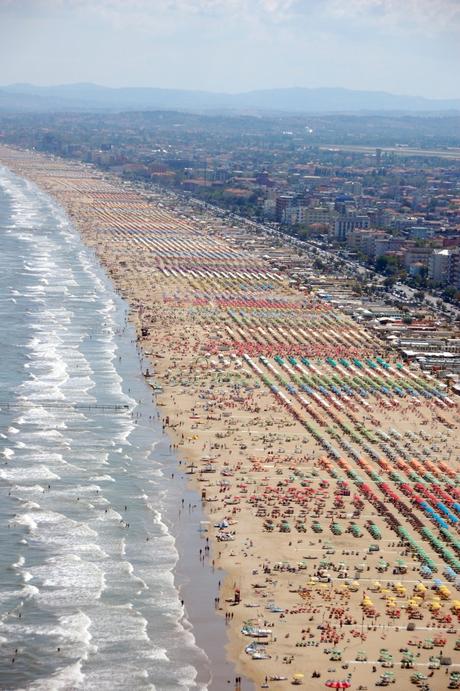 I was recently in Rimini for the inauguration of the new Biennale del Disegno, Italy's first and largest exhibition exclusively dedicated to drawing. With 11 of the city's most important cultural institutions involved, it is no wonder that Rimini's Biennale del Disegno is being hailed as one of the country's most important new cultural endeavors!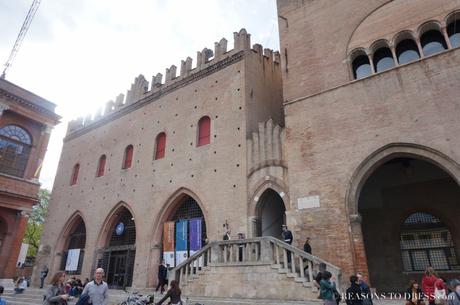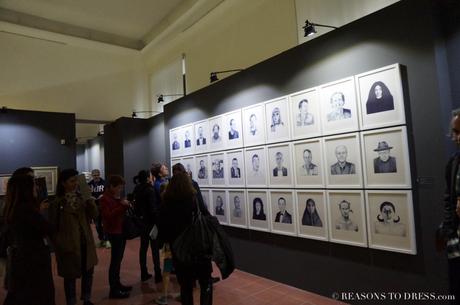 From now until July 10th there is no need to fear overcast skies with this event happening, and even if the sun is shining you won't want to miss the 2,000 important works of art on display in the city, including some of Italy's most prestigious such as the antique drawings of Guido Reni, Guercino and Chini. This event is a blending of antique works and modern masterpieces celebrating drawings from Francis Bacon, Andrea Pazienza and Kiki Smith.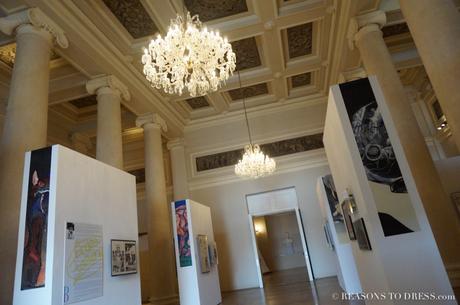 Go beyond the beach and explore all of the city's most important Galleries including the Museo della Città, Castel Sismondo, il Teatro Galli, Palazzo Gambalunga, la FAR (Fabbrica Arte Rimini), il Museo degli Sguardi, l'Ala Nuova del Museo della città (Cantiere Disegno) and il Complesso degli Agostiniani among others. For information on Rimini's Biennale del Disegno you can visit the official website at http://www.biennaledisegnorimini.it , where you'll find ticket prices (many museums are free) along with opening times.
Time at the beach is more than just a tan to an Italian, the health benefits of the iodine in their air are said to cure any number of ailments from respiratory infections and asthma to psoriasis! Italians value the sea for both the young and old with a special sort of reverence tied into deep cultural motivations. The beauty of a beach vacation in Italy is that you get the best of both worlds, world class culture and rest and relaxation all in the same day.
Rimini is gaining a lot of international acclaim recently as a tourist destination that truly has it all. Walk under the Arco di Augusto, built by Rome's first Emperor himself Augustus in 27 B.C., it is the oldest remaining Roman arc in all of Italy and marks the end of the Via Flaminia which connects the city directly to Rome. It also provides the perfect backdrop for a selfie to share with friends after a hard day of lying on the beach.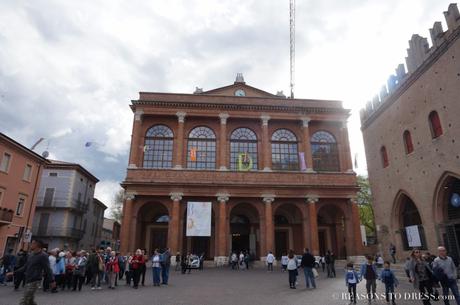 There is a reason that Italians flock to the beach in the swealtering summer heat. I remember my sister planned a family vacation to Rome in August and could hardly move from the crushing heat wave that was happening at the time, let alone drag the kids out sight seeing.
Towns along Italy's Adriatic Coast are famous for being the perfect destination for families since (aside from the beach) there are so many activities and events for children and teenagers to keep kids and big kids busy. But those of us over thirty may want more than bouncy castles for our amusement, which is why ancient cities like Rimini are the right mix of histoy, culture and relax.
Personally, I never visit this city without crossing over the Ponte di Tiberio, an experience that always leaves me in awe. The Bridge of Tiberius was started by Emperor Augustus and finished by Emperor Tiberius in 20 A.D. It is inscribed with the words "given by both emperors" and is the only Roman bridge in the city that survived the Second World War.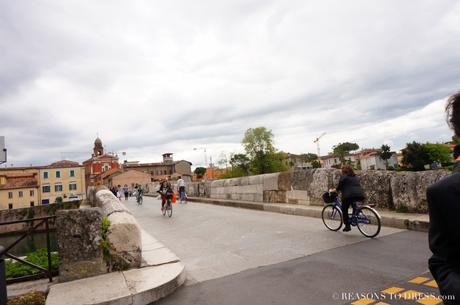 Unaltered, this masterpiece is still in near-perfect condition and used daily by thousands of pedestrians, cyclists and vehicles! The Marecchia River was actually damned and drained for several years so that architects and engineers could study the wooden support structure under water. Unfortunately, the time exposed to air caused the structure the only irreparable damage it has occurred in over a thousand years! How's that for Roman ingenuity, best leave it alone!
Once you've walked across the Bridge of Tiberius you realize that you're part of a moment in history, of course you probably have your sandals on and are heading back from a day at the beach, but THAT is the beauty of Italy!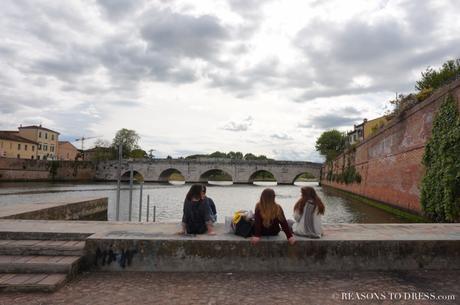 **This article was originally written for the ItaloAmericano Print Magazine, all rights are reserved.**